Cars
Harley-Davidson Dyna Switchback: spectacular Harley for sale
Hardly any other motorcycle is as cool as a Harley-Davidson. No wonder. After all, the Americans' heavy machines really make a difference. The freedom-loving heroes also drove Harley-Davidsons in many a Hollywood blockbuster.
It's a good thing that a 2014 Harley-Davidson Dyna Switchback is for sale on eBay right now. The Dyna Switchback was released in 2012 and tried to evoke the look of legendary Harley models from the 1950s.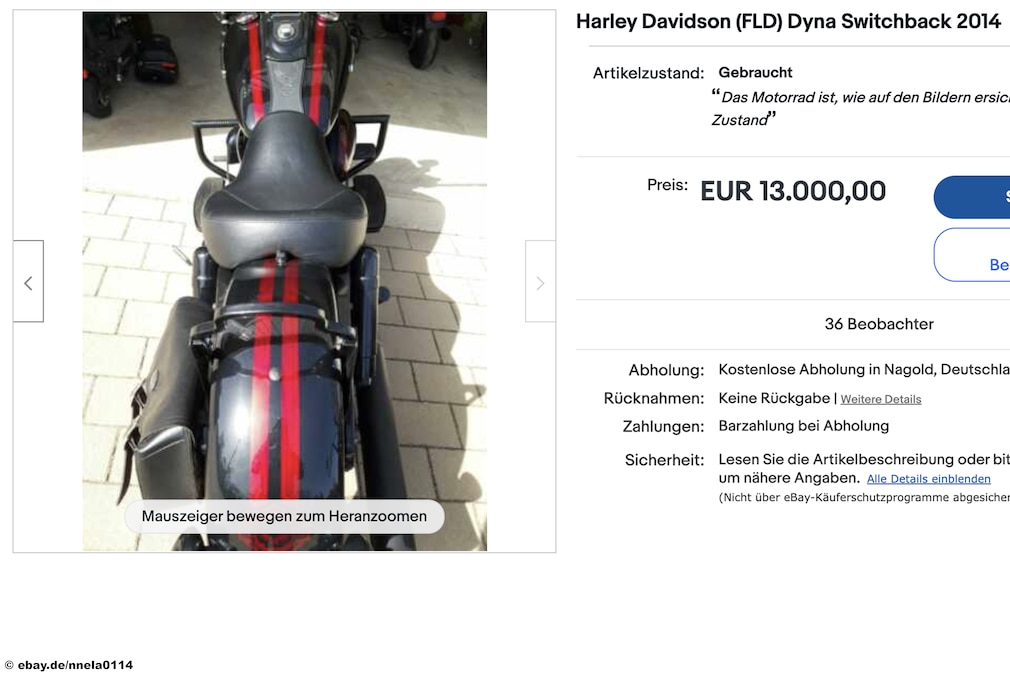 The offered Dyna Switchback should cost 13,000 euros
Much more than technical data and photos can not be found in the ad. The text is limited to the statement that the seller is very happy to answer any questions.
The technical data shows that the Harley has 18,100 kilometers on the clock. Your V2 has a displacement of 103 cubic inches, which corresponds to 1688 cubic centimeters according to the information. The machine delivers 57 hp. The motorcycle comes from first owner.
The next appointment at the TÜV is in April 2024. This means that the TÜV test was only passed a few months ago.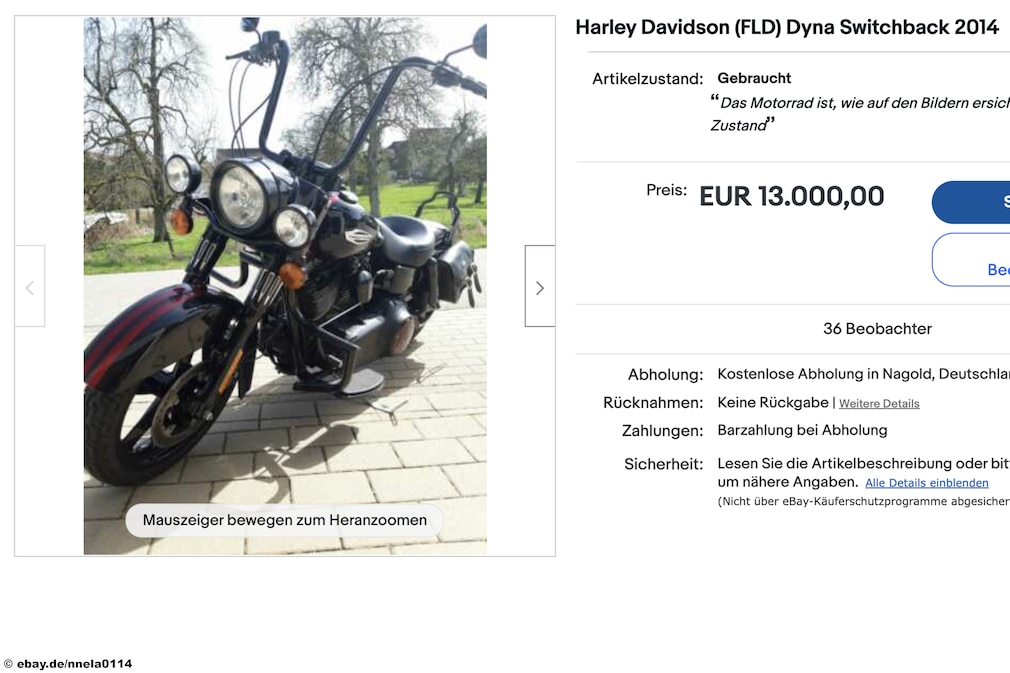 The photos in the ad show a spectacular bike with an "ape hanger" and "sissy bar" and a paint job worth seeing, to name just three highlights. Based on first impressions, the bike appears to be in great condition. Price: 13,000 euros.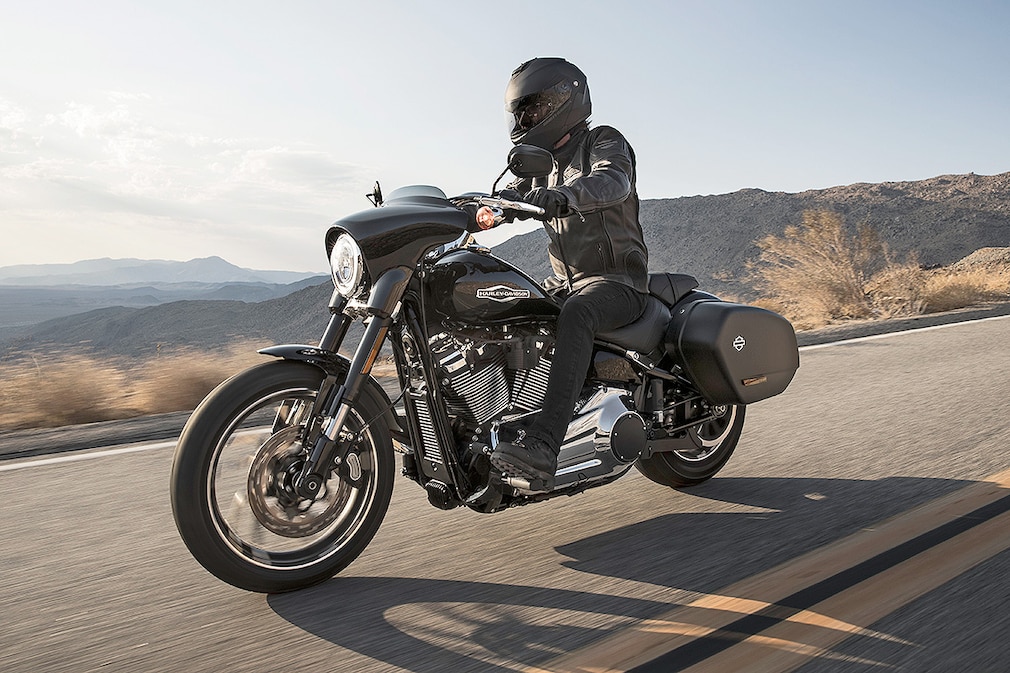 You should know that before buying a Harley-Davidson
If you want to call a Harley-Davidson your own, you should bring the necessary change with you. Irrespective of the year of manufacture, machines from this manufacturer are only exceptionally traded for a tip. And then the situation can raise questions.
Motorcyclists can use that
The clever one checks the vehicle history and the care as with any used vehicle. This includes a detailed test drive as well as an in-depth discussion with the seller and a look at workshop invoices.
A Harley connoisseur can help newcomers

Newcomers to the Harley cosmos are advised to have an expert accompany them to the viewing appointment. In Milwaukee the processing is different than in Japan. And with the large number of manufacturers who offer accessories for Harleys, it is difficult to keep track.
In addition, the new owner should not be too skinny. Many of the US irons weigh significantly more than 250 kilos.
A highlight: the worldwide Harley community

Vibration is a part of Harley riding, especially on the larger older year engines. In the end, there is only one thing left to say about the Harley community: it is large, can be found all over the world and is very welcoming.