Cars
Harley-Davidson Night Rod Special: completely original Harley!
American cult on two wheels is called Harley-Davidson. Refining a production Harley according to personal taste is not considered a no-go in the scene. On the contrary! Harley drivers change with passion and rebuild to their heart's content.
But not all. There are also machines that remain completely in the delivery condition. This is particularly interesting for vehicles like the already cool Night Rod Special. In its original condition, it becomes an exciting collector's item. Such a motorcycle is currently being offered for sale on eBay. From the first series from 2008. For 16,900 euros.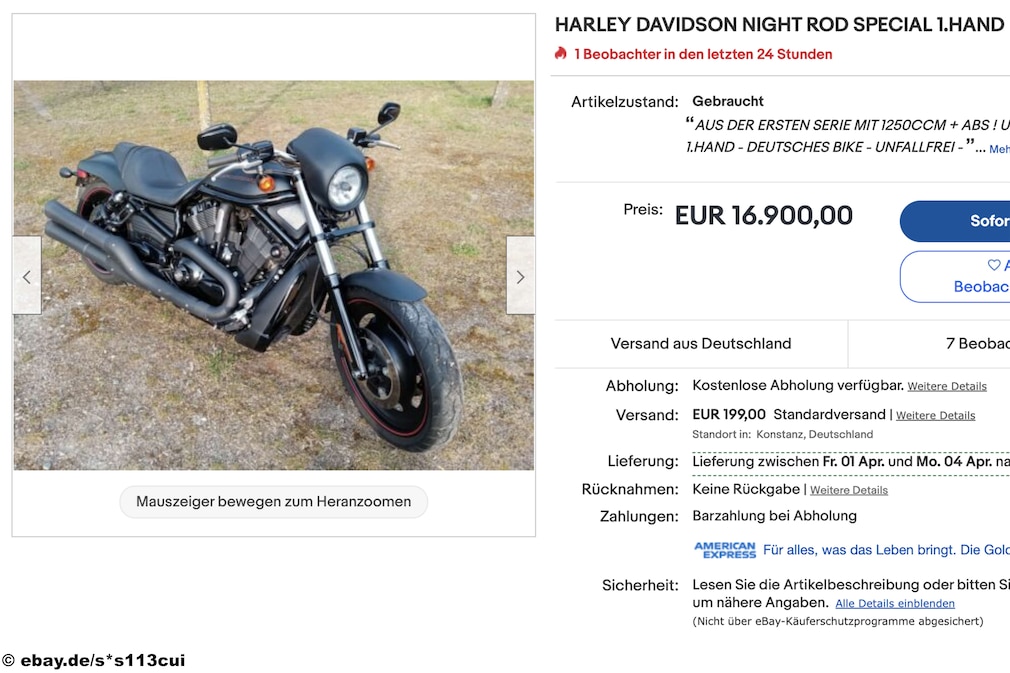 This Harley comes from one owner and has been well treated
The item description makes you want to visit. According to the information, it is a first-hand bike with an original letter. The first registration in Germany took place on April 18, 2008. The Harley was bought from a German dealer. All documents including certificate and service booklet are available. The mileage is 19,985 kilometers. Guaranteed, says the seller.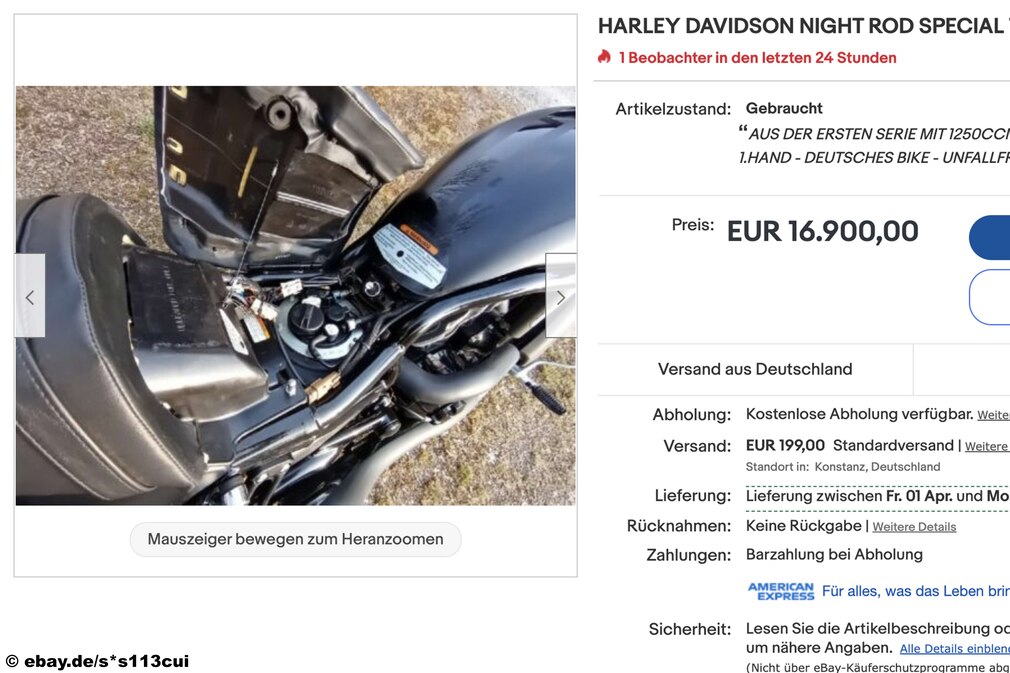 The machine is described as just as accident-free as just untinkered. The first owner ordered a high-quality Kesstech exhaust system and an LED rear light when he bought it. However, the series parts are available and the dismantling is therefore possible without any problems. The original Black Denim and Vivid Black paintwork is said to be in pristine condition. Excellent!

The Harley-Davidson Night Rod really packs a punch

Backbiters like to say that riding a Harley is the most effective way to turn money into noise. This does not apply to the Night Rod Special. Because their 1246 cc Revolution two-cylinder not only has decent torque, it delivers 125 hp. They ensure powerful propulsion, "despite" the 307 kilo curb weight. ABS is standard.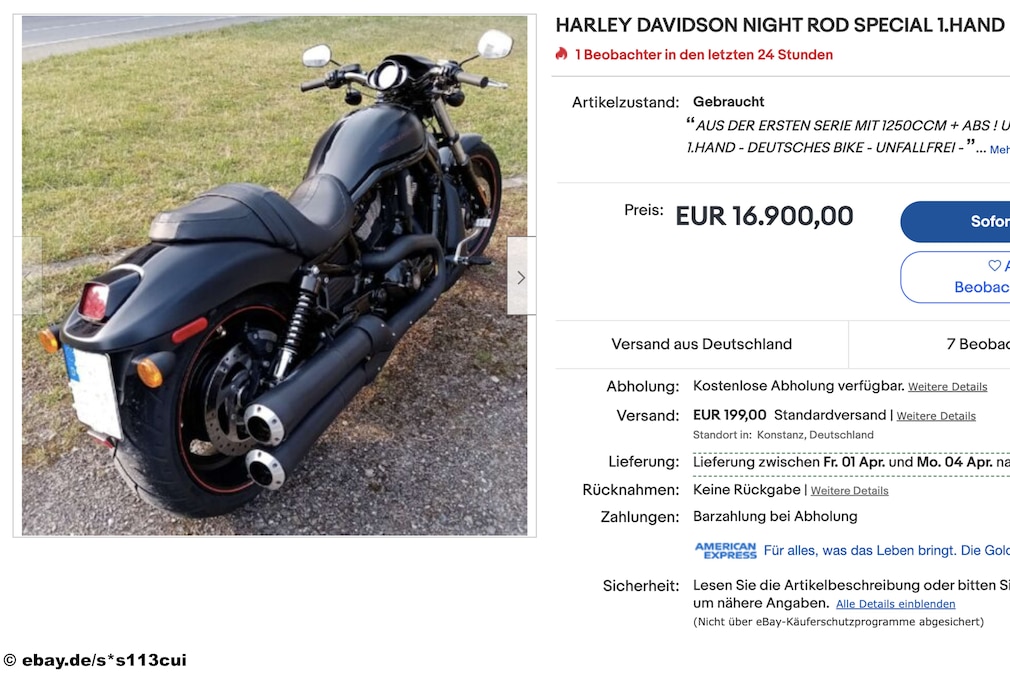 You should definitely know this before buying a Harley

If you want to call a Harley-Davidson your own, you should bring the necessary financial resources with you. Regardless of the year of manufacture and model, the cult machines are only exceptionally traded for small change. And then the situation likes to raise questions.
The clever one checks the vehicle history exactly, as with any used vehicle. This includes a detailed test drive as well as an in-depth discussion with the seller. The latter should include a joint look at workshop invoices.
Newcomers to the Harley cosmos are advised to have an expert accompany them to the viewing appointment. In Milwaukee the processing is different than in Japan. And with the large number of manufacturers who offer accessories for Harley-Davidson, it is difficult to get an overview.
The owner of many Harley models should not be too skinny. Some of the US irons weigh well over 300 kilos. Vibration is a part of Harley riding, especially with large older year engines.