Cars
Harley-Davidson Road King FLHP Police: beautiful police Harley
Fans of the iconic Spencer/Hill duo and Harley-Davidson now have a special chance: a Miami State Police Harley-Davidson Road King is for sale on eBay. The blue-beige paint is said to be original. The description points out some interesting equipment details. The price tag is 9750 euros.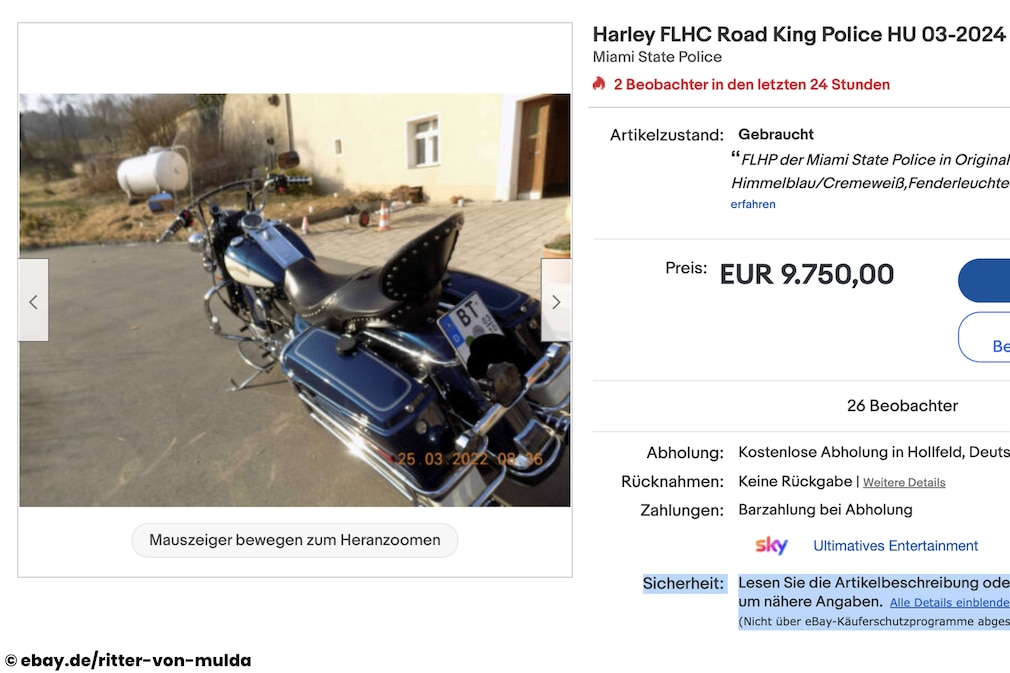 Original police Harley with Kesstech exhaust and Metzeler tires
The text about the Harley makes you want more. The seller describes his motorcycle as ready to go. The mileage is given as 51,200 miles, which is the equivalent of 82,398 kilometers.
Sure, that's a lot. But only in March 2022 was a service carried out in a specialist workshop. According to the information, the 68 hp two-cylinder does not rattle. It is tight and uses no oil.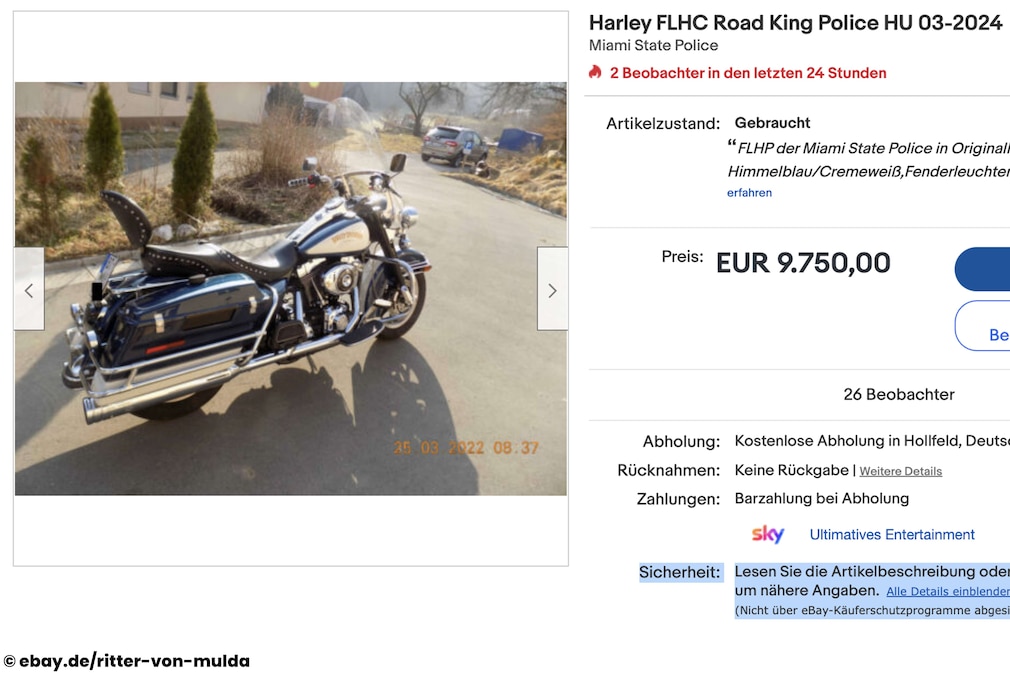 In addition to the cool police look, the Harley impresses with some interesting equipment details. For example, fender lights, indicator lenses and LED taillights have E-marks. The flap exhaust from the renowned manufacturer Kesstech comes with ABE.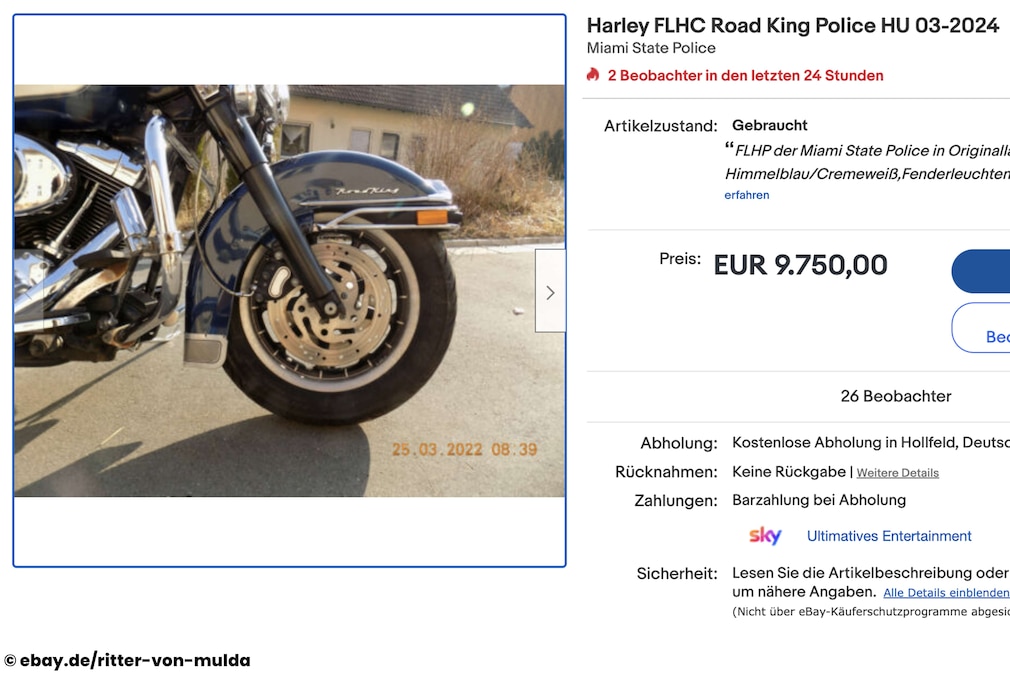 The Metzeler Cruisetech tires only ran for one season. The 24-inch windshield offers good protection from the wind, and the current owner finds the Corbin seat very comfortable. A TomTom sat nav with handlebar mount and charging function is included.
This is what you should know about the Harley-Davidson Road King before you buy it
If you want to call a Harley-Davidson Road King your own, you should bring the necessary change with you. Irrespective of the year of manufacture, machines of this type are only exceptionally traded for a tip. And then the situation can raise questions.
The clever one checks the vehicle history and the care as with any used vehicle. This includes a detailed test drive as well as an in-depth discussion with the seller and a look at workshop invoices.
Newcomers to the Harley cosmos are advised to have an expert accompany them to the viewing appointment. In Milwaukee the processing is different than in Japan. And with the large number of manufacturers who offer accessories for Harleys, it is difficult to keep track. The new owner of the Road King shouldn't be too skinny either. The US iron weighs significantly more than 300 kilos.
Vibration is a part of Harley riding, especially on the larger older year engines. In the end, there is only one thing left to say about the Harley community: it is large, can be found all over the world and is very welcoming.