Cars
Harley-Davidson Sportster 883 XL/2: neat, affordable Sporty
When Harley-Davidson took the Sportster model off the market in Germany at the end of 2020, it was a big deal for fans. Why? Because the smallest Harley represented the entry into the world of US bikes. Some might have started their Harley career with a "Sporty".
Thank goodness there is no need to mope, there are enough used Harley-Davidson Sportsters on the market. For example, this 883 XL/2, which looks nice at first glance and is currently being offered for sale on eBay for 5980 euros.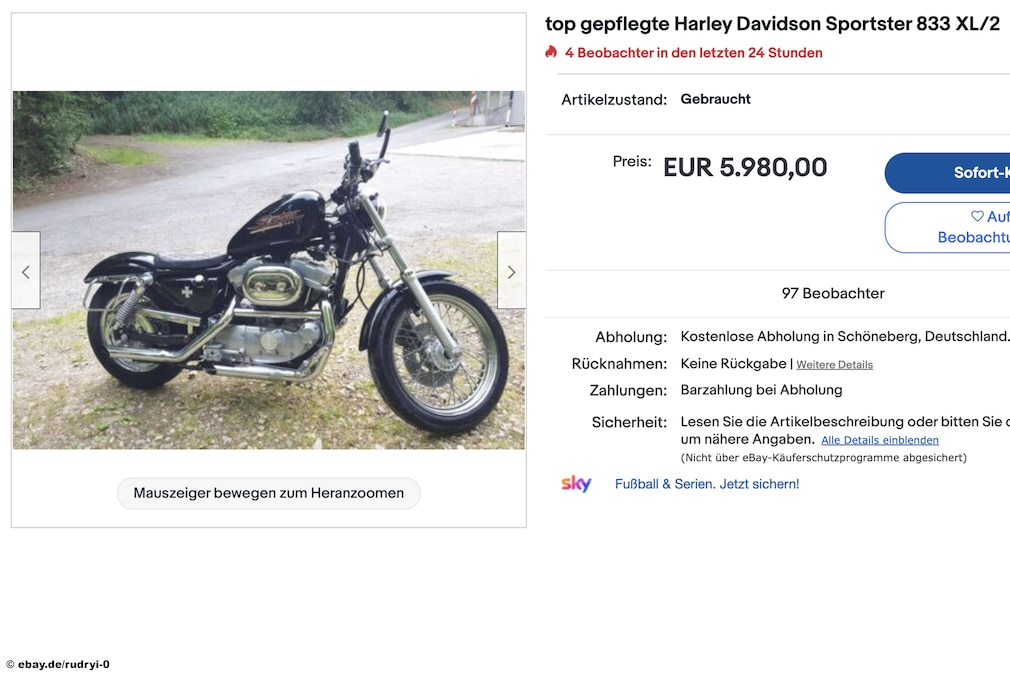 According to the information, the advertised machine was first registered in April 1997. Its air-cooled two-cylinder delivers 49 hp. According to the seller, the Harley is fully roadworthy and in top condition.
Judging by the pictures published in the ad, that could well be true. Of course, an exact examination during an on-site visit must be carried out.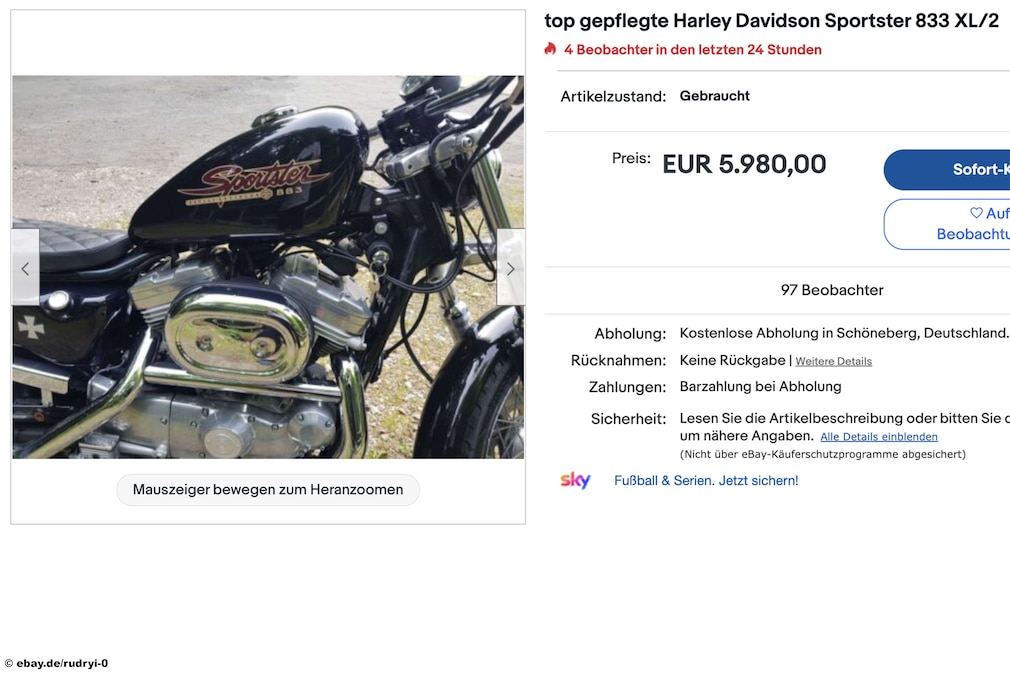 The speedometer shows almost 35,700 kilometers. The next appointment at the TÜV is in May 2024. As special equipment, the seller lists a Fehling handlebar, forward footrests, a side license plate holder and LED lighting. The potential new owner can also purchase original saddlebags. They are not included in the price of the motorcycle.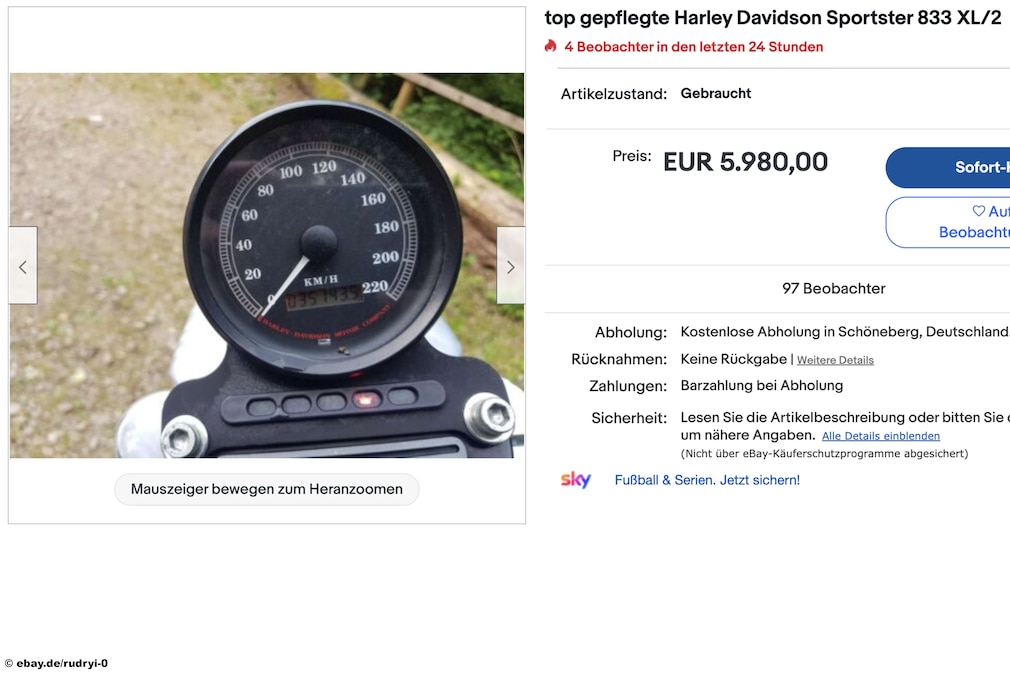 This is what you should know about the Harley-Davidson Sportster before you buy it
The Sportster convinces with its slim stature compared to its sister brands and the resulting good handling. This opens up the world of leisurely blubbering along à la "Easy Rider" even for not-so-strong fans.
The most recent series with a maximum of 66 hp was never particularly sporty in the sense of Japanese race bikes or particularly evil. But enthusiasts knew how to optimize it.
Anyone who has found an interesting "Sporty" should take a close look before buying it, as with any used motor vehicle. AUTO BILD MOTORRAD has summarized the most important tips for buying a used motorcycle here.
With Harleys of any kind, you should definitely consider the possibilities of personal refinement. In the scene it is completely normal to equip your own bike with accessories or to change it. There's nothing wrong with that. But as a buyer, it is best to know in advance how professionally the conversions were carried out and whether the TÜV has registered them.