Cars
Head of Germany at Opel: Interview with Andreas Marx
Andreas Marx has been with Opel since 1997. The business graduate began his career in aftersales. This was followed by various management positions in sales and marketing. Most recently, he was responsible for current and future product management and international pricing for the brand with the lightning bolt.
Marx has been head of Germany at Opel since February 1, 2020. In the AUTO BILD interview he explains the reasons for the strong position of the brand in the fleet business!
AUTO BILD: Despite the pandemic, Opel was able to significantly increase its number of commercial car registrations in 2021. Why is it?
Andreas Marx: In 2021, Opel was one of the winners on the German automotive market with a market share of around 6.2 percent, which corresponds to an increase of 1.2 percentage points. There are several reasons for this, for example the Corsa: It is the best-selling small car in Germany.
If you add the successful January 2022, then Opel has been increasing its market share for 16 months without interruption. And we have enough arrows in our quiver for 2022: We have high hopes for the new Grandland and Astra as five-door models and Sports Tourers!
Opel just presented the new Astra L. Why is it a success?
Because, in short, it's a great car. It looks better, drives better, is better to sit in and feels better with and in. With the Opel Vizor, the fully digital Pure Panel Cockpit and top technologies such as the latest version of the adaptive Intelli-Lux LED® pixel light, it is also technically far ahead.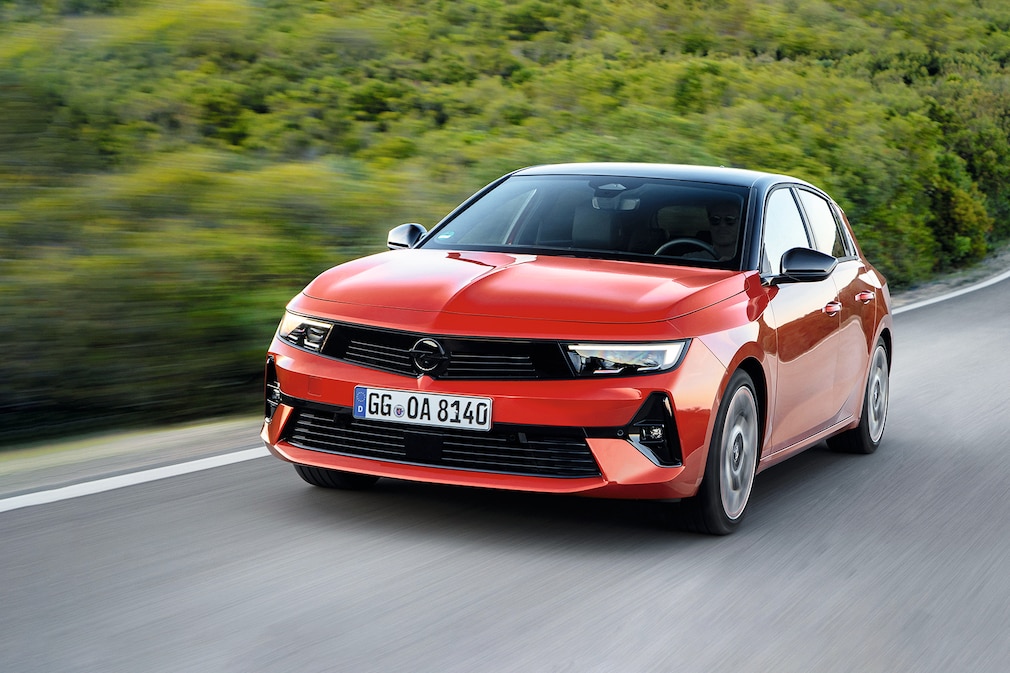 In addition to the petrol and diesel drives, our compact class model is also available in an electrified version for the first time. It can also already be ordered as a plug-in hybrid, which will be supplemented by a second power level in the course of the year. From 2023, the battery-electric Astra-e will complete the range.
Opel's bestseller among commercial customers is still the Corsa, just ahead of the Astra. What is the reason for its popularity?
The Corsa offers an unbeatable total package at very competitive terms. Depending on customer preference, we can offer petrol, diesel and battery-electric drives, which now account for a large share of around 25 percent. The Corsa looks great, is technically and qualitatively top notch and is one of the most economical representatives of its class – what more could you ask for?
What role do commercial customers play for the Opel brand?
Opel traditionally has a strong position in large fleets, which we are constantly expanding through dedicated customer care with attractive services. We work closely with all leasing companies to achieve the optimum for the customer. The Opel FlexCare service packages are an important building block. This gives customers fourfold protection: they receive an extended warranty, mobile service, inspections and the replacement of wearing parts at attractive conditions.
Opel models are considered very socially compatible – modern and self-confident in technology and design, at the same time approachable and down-to-earth. For many models, we offer additional business equipment lines with relevant special equipment especially for fleet customers, user choosers and company car drivers.
Do fleet customers have special contacts at Opel?
Practically all trading partners who also serve fleet and commercial customers have specialized employees for this. With 130 so-called Opel Professional Centers, we are generally very well positioned in our home market for sales to fleet operators and commercial customers.
For large fleet operators with more than 50 vehicles, we have a clearly structured support structure with a total of eleven fleet districts. A key account manager looks after each fleet customer there. These function as the central point of contact for those responsible for the vehicle fleet with competent and individual advice. Six Corporate Account Managers are available for fleet customers with more than 500 vehicles and authorities. (New Opel Astra vs. Kadett E GSi: comparison without losers)

Opel has announced that it will offer an electric model in every series by 2024. Are you on schedule?
Absolutely. Opel's electric offensive continues this year without interruption. By mid-2022, eleven Opel models will be electrified – including the entire Opel van range. On the way to a locally emission-free fleet, some models are now being offered exclusively battery-electric. Customers can now order the Opel Combo Life, Vivaro Combi and Zafira Life car variants exclusively with electric drive.
From 2024, every Opel model without exception will also be available in an electrified version – i.e. also the successors to the Crossland and Insignia. Our statement is clear: from 2028 we will only be selling battery-powered Opel models in Europe.
What is the general demand for electrically powered vehicles from your commercial customers?
Significantly increasing, as a logical consequence of our growing portfolio of electrified passenger cars and light commercial vehicles. We are also pleased about a very good order bank and are looking optimistically to the next few months, because in the PHEV segment, additional attractive models for commercial customers are coming this year with the new Grandland and the new Astra – also in the popular Sports Tourer variant our portfolio.
We are already in an excellent position when it comes to purely electric cars. The performance of the battery-electric Corsa-e and Mokka-e, which achieved sales shares of over 25 percent within their model series in January 2022, is very strong.
E-company cars are no longer a problem in urban areas. When will the topic also become interesting for long-distance drivers?
The debate will increasingly shift from range to charge time. Our goal is that you can charge an Opel in one minute for a range of more than 30 kilometers. We have the relevant technology in the Stellantis Group and we will be leaders with it.
On top of the battery-electric vehicles, we offer the next level of sustainable mobility with our Opel Vivaro-e Hydrogen with hydrogen fuel cell. It is the ideal solution for covering long distances with heavier loads with zero emissions. The hydrogen tank is refilled in just three minutes. There is interest throughout Germany, as many tradespeople would like to gain experience with this new technology.