Cars
Hercules Prima 4: Iconic Hercules moped in fair condition
be young again Quench that thirst for freedom from back then. Let the wind blow in your face again. If you are longing for it, you should urgently stop by eBay. A Hercules moped from the 1980s is currently being offered for sale.
Sure, a top speed of 25 km/h might seem ridiculous when you read it for the first time. But those who got their hands on the gas reel for the first time at 15 know that words can't really put that feeling into words. Everyone else is cordially invited to watch the wonderful film "25 km/h" with Bjarne Mädel, Lars Eidinger, Alexandra Maria Lara, Jördis Triebel and Franka Potente. After that you are smarter.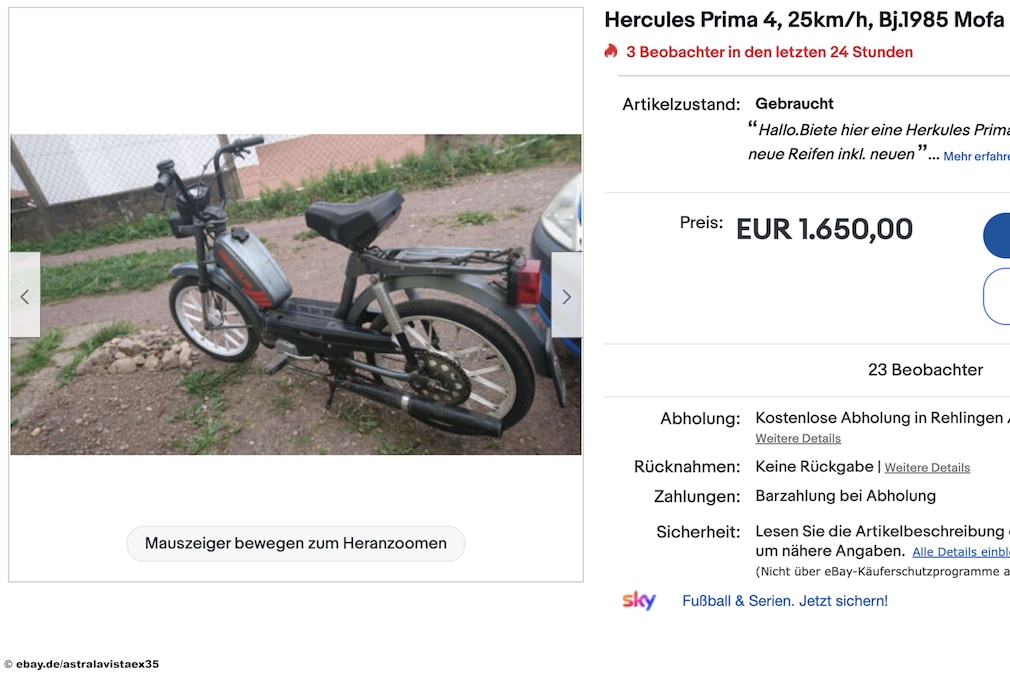 This Hercules Prima appears to be in fair condition

But back to the ad. According to the information, it is a Hercules Prima 4 from 1985. Its engine has a displacement of 49 cubic centimeters and draws 1.36 hp from it. It doesn't have to be switched. According to the seller, an automatic system ensures the traction. The drive is via a chain. The speedometer shows a total of 4368 kilometers.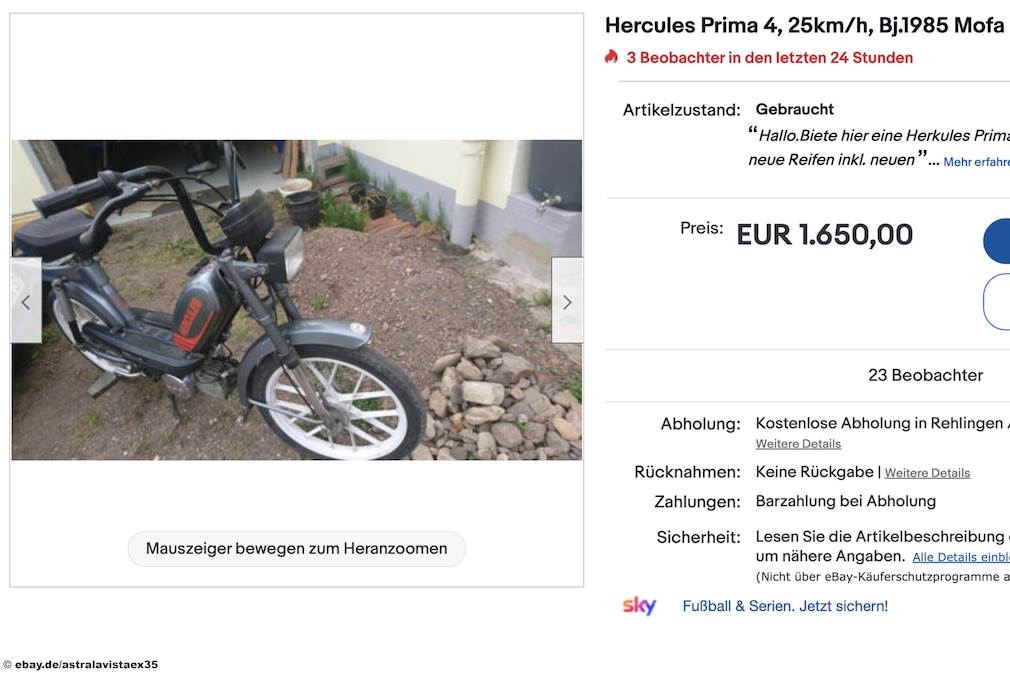 The moped is ready to drive and comes with new tires including new hoses and a new spark plug. The same applies to the air filter, which was also replaced. Apparently the machine needs a loving hand wash. At least that's what the photos suggest. The seller also mentions that the paintwork on the tank and luggage rack is worn and should be touched up. Retail price: 1650 euros.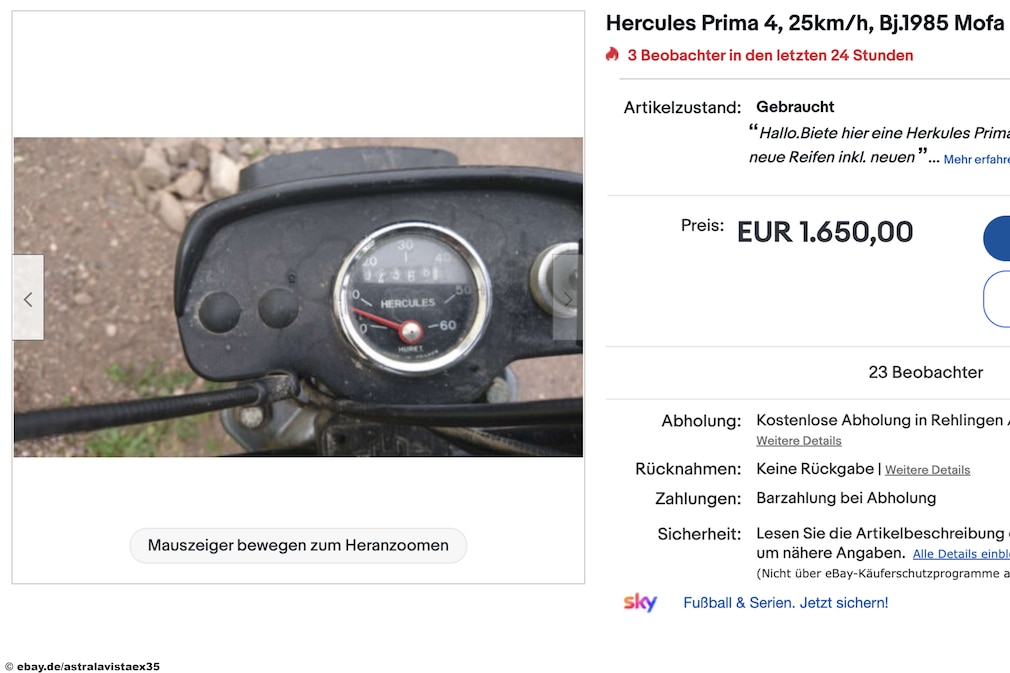 This is what you should know about the Hercules Prima

Hercules is known for bicycles today. But earlier the program was more extensive. Various vehicles were built there, from mopeds to trucks. Mopeds of the Prima type first appeared in the 1970s, but at that time they were still called M. In 1980 the first Hercules moped was called the Prima. In addition to its automatic transmission, the Prima 4 knew how to convince with a larger tank, among other things.
Today Hercules builds bicycles. Here is one in comparison:

Anyone who is enthusiastic about such a moped today should not be blinded by their own nostalgia. Even these simple two-wheelers are no longer available for a few euros. The vehicle of choice needs to be checked carefully. Is the information in the ad correct? Is the overall impression of the on-site inspection good? How old are the tires and the brakes? Does the engine run smoothly?
Does everything on board work as it should? What papers and invoices do you have? There is not much complex technology on such a moped and you can certainly repair a lot yourself. But the smart ones like to know what they are getting themselves into before they buy it.