Cars
High fuel prices are increasing fuel theft in Germany
Will diesel be the new liquid gold? Since fuel prices have gone through the roof, reports of fuel theft have been piling up in the blue light report.
Those most affected by diesel theft are
construction vehicles
and
truck
. In Ludwigshafen, for example, the tank cap of an articulated lorry was broken open and 250 liters were pumped out. According to the police, fuel thieves siphoned off 350 liters of diesel from an excavator near Jena (Thuringia). A whole one
follower
Together with the 800-liter tank, strangers took it from a forest area in Engelskirchen (NRW). Current value of the content: more than 1600 euros.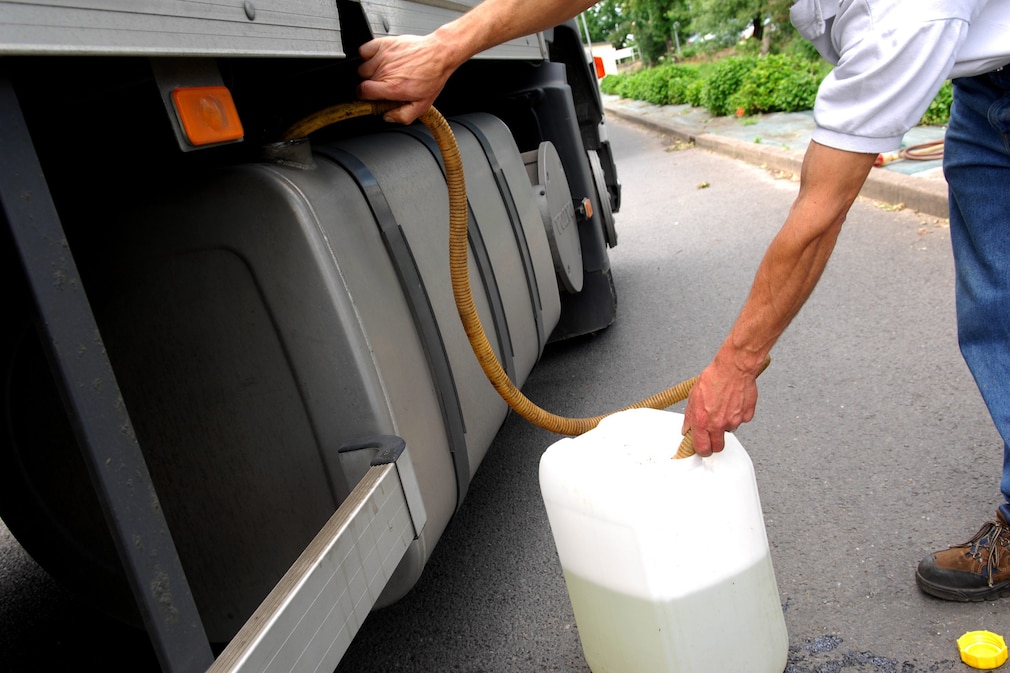 But fuel is also stolen in smaller quantities, including petrol. In Kleve on the Lower Rhine, the owner of a Mitsubishi Outlander saw the reserve light come on twice in six days – despite refueling. After a technical defect could be ruled out, it was clear: Fuel thieves had struck twice here.
Fuel thieves face up to five years in prison

How is tapping from fuel to assess legally? "Gasoline is a physical object that can actually be taken away. In this respect, it is also possible to steal it," explains Uwe Lenhart, a specialist lawyer for traffic law from Frankfurt/Main count." In the case of a so-called commercial inspection, a minimum prison sentence of three months applies (§ 243 Section. 1 No. 3 StGB) towards the perpetrator or perpetrators. Paragraph 242 of the Criminal Code even provides for up to five years in prison in extreme cases.
The clearance rate is only ten percent

But: Very few fuel thieves are caught. According to the LKA Lower Saxony, the clearance rate is around ten percent.
And how can you protect yourself from fuel theft? "It's difficult," says Corinna Saccaro from the Kleve police force. "Only the general tips against breaking into a car apply: It's best to park in a garage or somewhere else that is as well-lit as possible." Video surveillance is an option for building contractors and fleet owners, but of course it comes at a cost.
Insurance doesn't always pay for damage

If the worst comes to the worst, those affected should definitely report it to the police and inform their insurance company. At best (in the case of fully comprehensive insurance), however, they will pay the repair costs (less excess) if the tank cap has been broken open or the tank has even been drilled open. The fuel itself is not insured – although it is now almost worth its weight in gold.