Cars
How supermarkets deal with scroungers
However, it is amazing when you see when you drive up: The driver is sitting in it! Or: you park, shop, return, and the car still fills up at the discounter charging station. Clear case: It is a so-called charging scrounger.
The currently best electric cars

Selected products in tabular overview

| | | |
| --- | --- | --- |
| BMW iX | RRP from EUR 77,300, savings: up to EUR 13,386 | |
| Kia EV6 | RRP from EUR 44,990, savings: up to EUR 14,069 / in leasing from EUR 274 | |
| Mercedes EQS | RRP from EUR 97,807, savings: up to EUR 6,152 | |
| Hyundai Ioniq 5 | RRP from EUR 41,900, savings: up to EUR 12,280 / in leasing from EUR 234 | |
| Audi Q4 e-tron | RRP from EUR 41,900, savings: up to EUR 12,420 / best leasing price: EUR 89 | |
| Skoda Enyaq iV | RRP from EUR 34,600, savings: up to EUR 11,584 / best leasing price EUR 124 | |
| Mazda MX-30 | RRP from EUR 34,490, savings: up to EUR 13,035 / in leasing from EUR 90 | |
| Smart EQ for two | RRP from EUR 21,940, savings: up to EUR 8,240 / in leasing from EUR 77 | |
| Tesla Model 3 | RRP from EUR 46,560; Savings: up to EUR 7,975 / best leasing price EUR 289.00 | |
| Opel Corsa-e | RRP from EUR 30,400; Savings: up to EUR 11,920.00 | |
| Volvo XC40 Recharge | RRP from EUR 48,650; Savings: up to EUR 9570.00 | |
This phenomenon is almost as new as the free charging stations from Aldi & Co: E-car drivers who brazenly abuse the free electricity supply. Instead of just charging while shopping, they quickly plug their car in and leave. Do something, go for a walk or drink coffee – but don't buy anything and often block the column for hours.
Networks of electric car drivers?

Angry customers report scroungers who work in the office block across the street and use their e-cars to block the free charging stations in the supermarket or hardware store all day long. Some even claim that there are real networks of Tesla drivers who keep each other's space free – and that the honest are the stupid.
AUTO BILD asked how the retail chains are reacting to the problem.

When does Aldi Süd start charging for charging?
So far, charging at Aldi Süd has been free – but not for long: from June 1, charges will be due at each of the thousand charging points. However, the reaction to more and more scroungers also has a number of advantages for users: With the payment system, Aldi Süd also makes it possible to charge outside of the shop opening hours.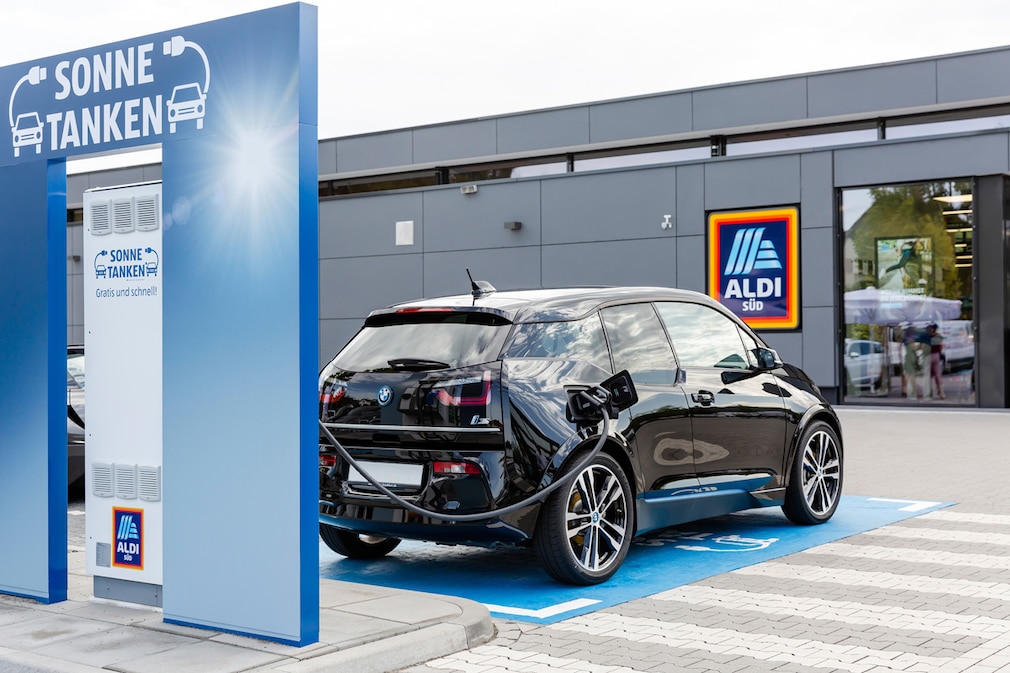 Another ray of hope: Charging could be cheaper for many people than at the wall box at home. Because at normal 22 kW charging stations, Aldi Süd only charges 29 cents per kilowatt hour. On the approximately ten percent CCS fast chargers with a maximum of 150 kW, a kilowatt hour costs 39 cents – compared to Ionity or other providers, this is also very cheap.
How will Aldi electricity be paid for in the future?
Payment is made conveniently by credit or debit card. Payment via Google or Apple Pay should also soon be possible. Aldi Süd announces that the new payment function will not be introduced everywhere at the same time. The new loading times will also not be uniform: "Wherever possible, from 6 a.m. to 10 p.m., including on Sundays and public holidays". At some locations it should even be possible around the clock and seven days a week.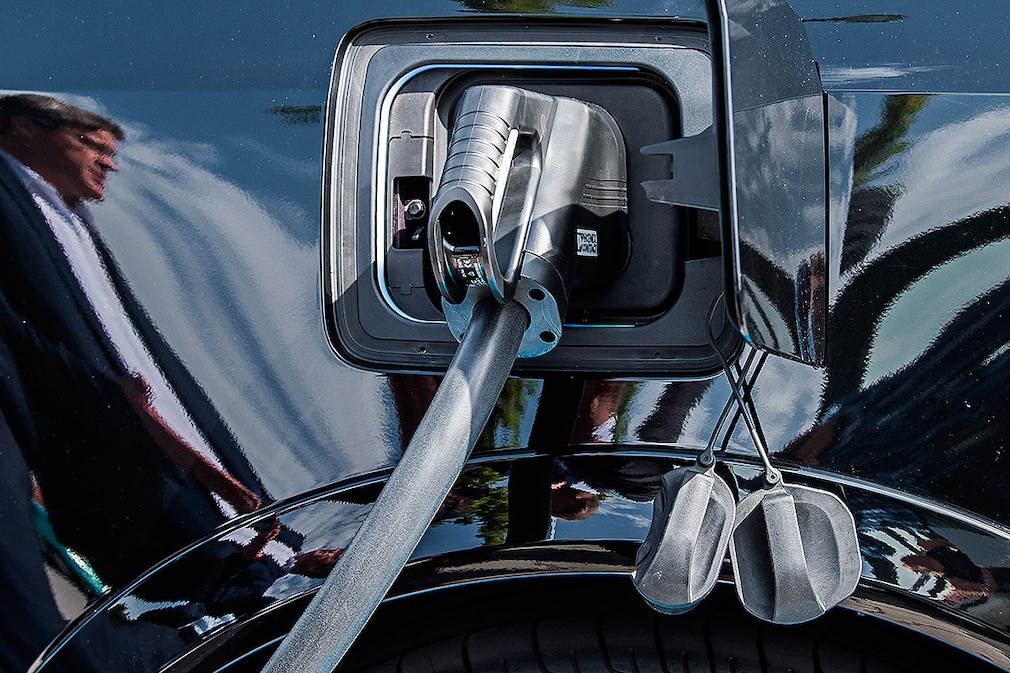 The limitation of a maximum of one hour charging time, which previously applied to Aldi Süd, is also no longer applicable. It remains to be seen whether the discounter will levy blocking fees in the near future – many energy suppliers now add a fine if e-car drivers park too long at one of the scarce charging stations.
What does Bauhaus do against scroungers?
"We are aware of the challenge posed by deadbeaters," a spokesman for the DIY chain Bauhaus told AUTO BILD. Sad consequence: "We are going to the point that free loading will no longer be possible." As part of this, Bauhaus will have its charging stations managed centrally by the energy supplier EnBW.
It is not yet clear when charging at Bauhaus will be billed according to the EnBW tariff: "Depends on when the individual locations go online – we expect that in the course of the year," says the Bauhaus spokesman. Whether there should be a discount on the customer card or something similar as an incentive to buy is still the subject of consideration.
Does Lidl know a remedy against abuse?

"We are examining intensively how we can avoid a permanent blockage of the charging stations," said a spokeswoman for the discounter Lidl to AUTO BILD. However, the largest discounter in the world, which claims to be the largest discounter in the world, is not yet considering a transition to chargeable stores.
Shop scroungers now have a harder time at Lidl

Since the beginning of February, however, charging in front of a Lidl market has been limited to a maximum of one hour. The column is only released when you scan the QR code on the column with the Lidl E-Charge app. Since the customer is then identified via the e-charge app and blocked for a certain period of time, it is at least made more difficult for scroungers to charge. However, with a second smartphone, they can scrape together another hour and they have to return to the car for that.

As a "first step for better planning", Lidl sells the implementation of the charging function in another app: the Lidl Plus app. E-car drivers can see with a glance at the app whether a charging station is currently free. However, it is unclear how this is supposed to help against scroungers.
When will Ikea stop free charging?
"We are aware of the problem," said Ikea when asked by How To Cars. Solutions are currently still being worked on to put a stop to charging scroungers. Basically, e-cars can be charged free of charge in front of all Ikea furniture stores, regardless of a purchase there. However, the charging stations are only available during opening hours.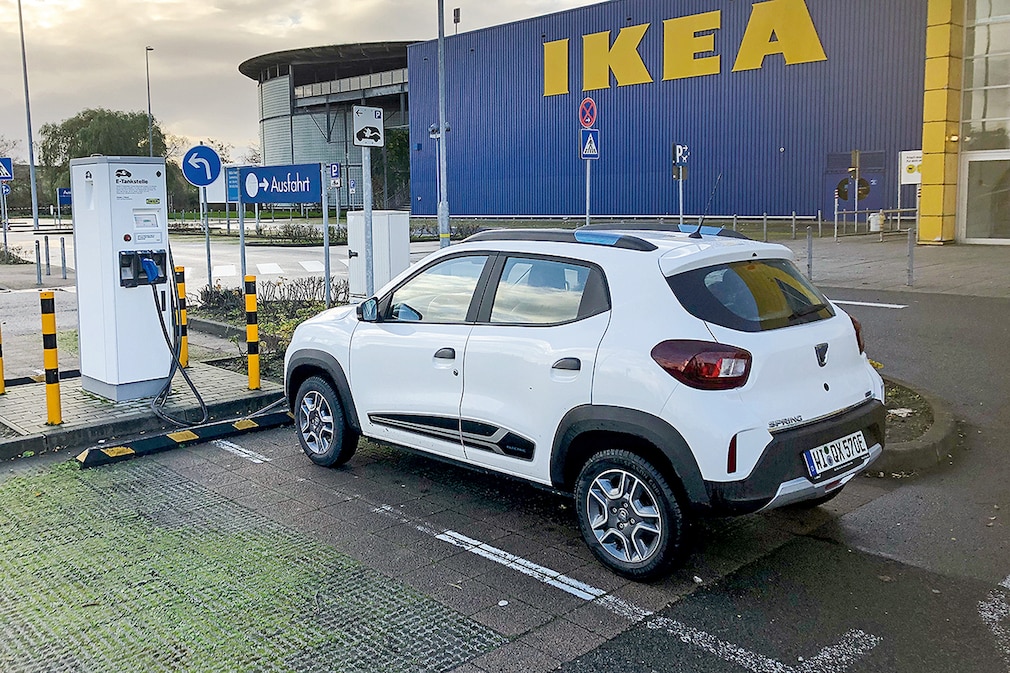 The Swedish furniture discounter has now equipped all 154 branches in Germany with a total of 200 power sources for electric cars. The electricity often comes directly from huge photovoltaic systems on the roof. The loading time is limited to 90 minutes – after that, the process only has to be restarted as long as there is no check.
Does Kaufland have an eye on the scroungers?

The Kaufland retail group, which like Lidl belongs to the so-called Schwarz Group, has around 270 charging points at 140 branches. The store is also free there. "Our experience shows that the vast majority of our customers only use the e-charging stations for the duration of their purchase."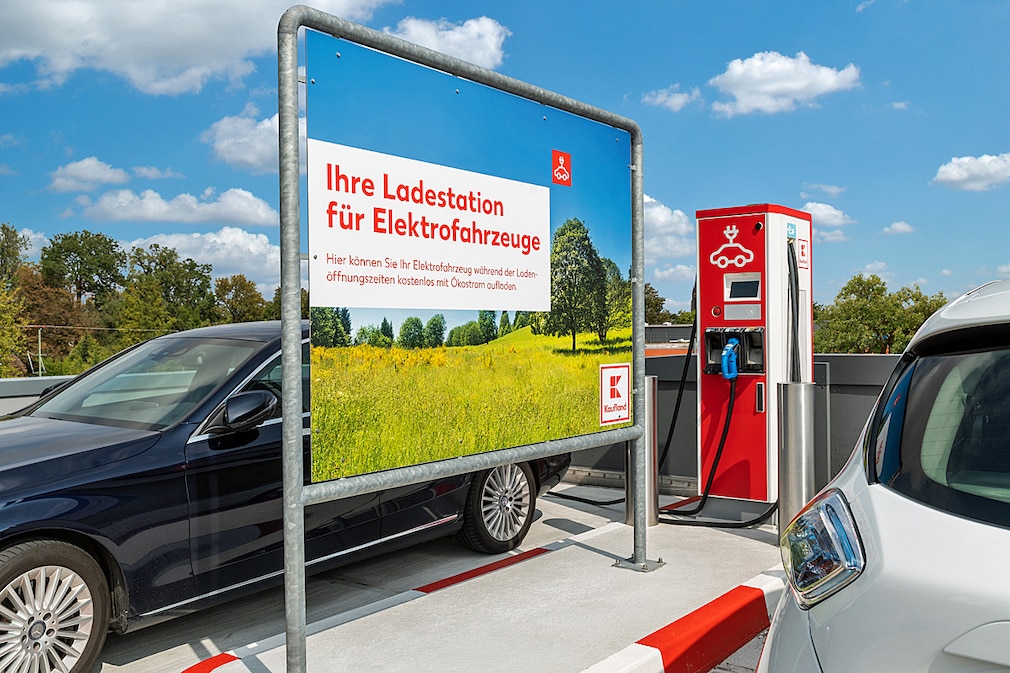 Otherwise, Kaufland answered How To Cars questions with friendly phrases. "In order to enable other customers to charge their electric cars at our charging stations, we ask our customers to clear the parking area immediately after their purchase in the branch."
If they don't, however, nothing happens. After all, as with Lidl, there is an electronic limit that makes blocking a charging station for hours at least less attractive: A QR code on the charging station has to be scanned using the eCharge app, then the charging process starts for exactly 60 minutes. This also works without the app, by the way. The only "advantage" of the app: you can see from afar whether a charging station is free.