Cars
How to get the most money for your used vehicle
New cars lose between forty and sixty percent of their value within the first four years. The extent of the loss in value actually depends on many factors. What options do car buyers have to keep the loss in value low by choosing the model, color or equipment? How To Cars spoke to Thorsten Barg and Andreas Geilenbrügge von Schwacke about it. Every year, the specialist for vehicle valuations and value forecasts, together with AUTO BILD, chooses the "value champions" – the cars with the best value retention.
AUTO BILD: Are there certain rules when choosing brands and models that have a role to play in terms of value retention or later resale value?
Thorsten Barg: Ultimately, the Wertmeister result with its variety of brands clearly shows that it is not just a matter of premium or non-premium when it comes to value retention. It is true that used car buyers tend to attach more value to a premium brand. But premium manufacturers also tend to charge significantly more money for the new price. This puts the value retention into perspective again. When it comes to the basic selection of the vehicle, however, significantly sporty equipment lines and those with established names have been better in recent years, because they are actively sought after by customers and are associated with added value in terms of content. It is also worth taking a look at the used car exchanges to see whether the market is already well covered with comparable, younger models. Supply is still one of the biggest negative drivers for prices. It's not a burning issue at the moment. In view of the current scarcity, however, the smaller quantity still applies! The question of whether it is an exotic or a volume model primarily affects the time that such a vehicle later needs to find a buyer. If you want or have to sell quickly later, you should rather rely on common models.
Andreas Geilenbrügge: You should also find out where the models are within their life cycle. Whether facelifts are pending, or whether the selected model has already undergone a facelift. This guarantees that the vehicle has been updated technically and optically and thus achieves a higher value than a similarly old pre-facelift version.
A whole range of equipment should not be missing
AUTO BILD: Are there basically certain special equipment or extras that you should definitely pay attention to when buying a new car in terms of value retention?
Thorsten Barg: There is a whole range of equipment that should not be missing – either as standard equipment, which would be optimal from a residual value point of view, in a package or as an individual extra. Most affect not only the value retention, but also the time at resale, between the listing and the actual sale.
Andreas Geilenbrügge: Essentially, every current vehicle should have seat heating and smartphone integration, regardless of the segment. A basic package of assistance systems such as park pilot and reversing camera are also a must from a future resale perspective, as are LED headlights. The systems that have been mandatory for new vehicle types since July 6, such as emergency brake assistant, emergency lane departure warning, speed assistant, emergency brake light, drowsiness and alertness warning, reversing assistant, are also welcome to drive along so as not to lose out to younger competitors. In the lower middle class or in the compact SUV, it should at least be the automatic air conditioning and also the digital cockpit. A head-up display and panoramic roof are not a must, but they are a good investment in the future – and in the case of the head-up display, also in your own safety. In the case of the assistance systems, blind spot warnings and, ideally, cross-traffic warnings are particularly desirable.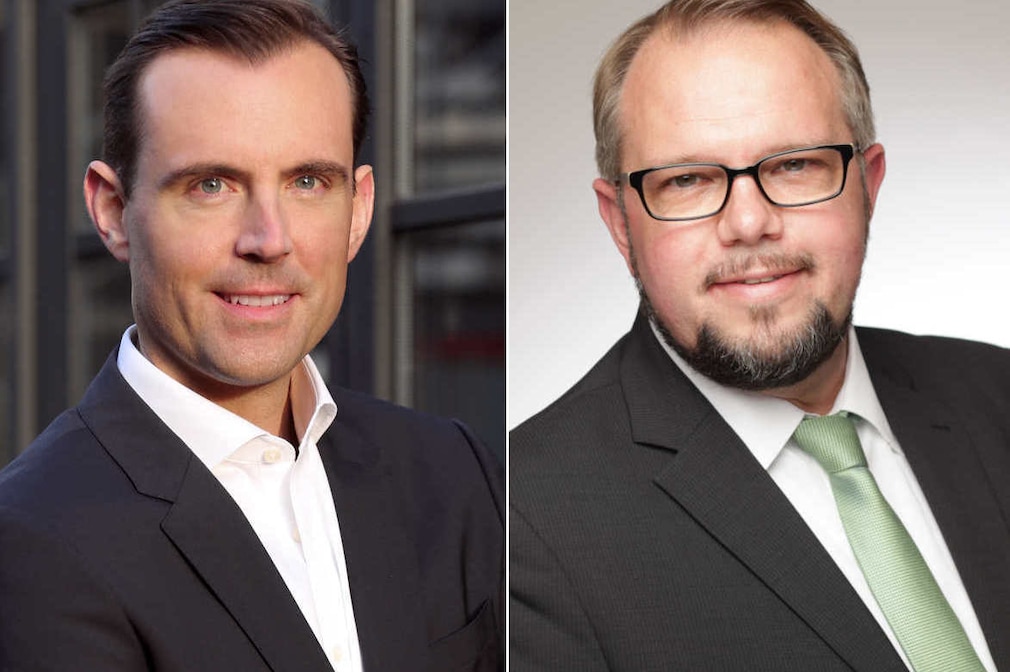 At the latest from the middle class and the comparable SUV, electric seats in leather are added with additional added value. Seat ventilation and massage seats are still not really desirable extras, even in higher segments. With the beginning of the middle class, lighting is becoming more and more important. The differentiation via the light signature is valuable in the truest sense of the word, especially in the case of premium models and higher segments. Above the middle class, it becomes important to stock up, especially in the area of ​​infotainment and assistance systems, since more will be put into the vehicles in the future and a future used vehicle will quickly look technically "old" in view of the then current state of the art.
Thorsten Barg: In general, equipment packages are also generally worthwhile because they usually offer a price advantage over the individual components when new, but the used customer is more concerned with the individual components that he "prices in" in his thoughts. The only important thing is that the packages are put together sensibly and contain elements that also belong to the previously mentioned or at least probably interesting extras. However, due to numerous small, odd individual options, bloated packages sometimes only compensate for the lack of equipment in the basic model and lead to less added value for the vehicle than to competitiveness at all. Trailer hitches are a frequently discussed topic and the data is not really clear on this. In this case I would say very pragmatically and individually depending on the segment "having is better than needing".
Exotic paints always pose a certain risk
AUTO BILD: Does the color of the vehicle have a major impact on the level of value retention or later resale value?
Thorsten Barg: If you look at the KBA's registration statistics for new cars, there has been hardly any real change in the proportions of the primary colors over the years. Black has lost the lead to grey/silver but is still second. Followed by a stronger bias towards white and blue in fourth place. While red remains in fifth place. Brown has almost lost relevance. All in all, it is more a question of taste and less of value on the used car market. In principle, however, metallic paint makes its contribution. With the very common colours, there is also a quantity effect, which, depending on the model, can lead to many vehicles of the same type and then also the same color exerting volume and thus competitive pressure on the market due to their quantity, i.e. having a disadvantageous effect on the price due to the service life. However, exotic paints always pose a certain risk of finding customers willing to buy who like the color, or of having to lower the price because nobody can be found in time.
AUTO BILD: Are the conditions for buying new and used cars basically comparable?
Andreas Geilenbrügge: Not necessarily. New car customers are often interested in state-of-the-art technology, safety systems and, especially in higher segments, in the car as a status symbol. Buyers of used cars are price-sensitive per se and are therefore willing to make certain compromises in order to get everything they need at a reasonable and affordable price in an age-appropriate condition. In particular, expensive individual options such as very complex lighting or sound systems, oversized rims or some rarely used assistance systems such as the automatic parking system are not considered necessary by all potential buyers and therefore do not necessarily translate adequately into the resale value.