Cars
How to make a successful holiday trip in an e-car: plan charging stops correctly
Electric cars feel most comfortable in everyday commuting: in the morning to work, ideally recharged at the employer, in the evening back home to the wall box so that the battery is fully charged overnight. However, longer tours still have a touch of adventure!
How long should the intervals between the charging stops be so that I can switch to an alternative e-tank if necessary? Are all charging stations on the way to the (holiday) destination intact? What if everything is occupied right now?
Where can I find an overview of all charging stations?

In principle, good preparation is important: This not only includes fully charging the electric car and air conditioning it for the time of departure, but also "exploring" the route. The charging station map from the Federal Network Agency helps with this. It is constantly updated and shows all public charging stations, regardless of the provider.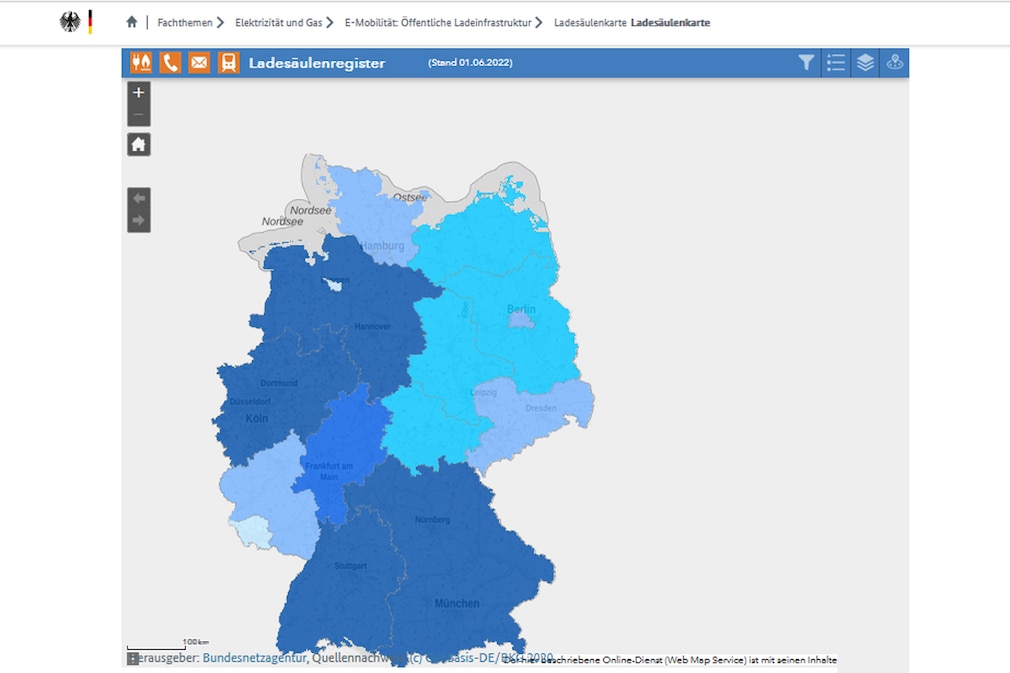 If you have a long-distance tour with various charging stops ahead of you, you can now fall back on sophisticated tools. For example, with the We Connect ID app, Volkswagen offers a route planner that is linked to the vehicle electronics.
This has the advantage that if the route changes or if the electricity consumption is higher than originally planned, the selection of charging stations is adjusted. Disadvantage: If you do not register a suitable vehicle of the respective brand, you cannot use the app.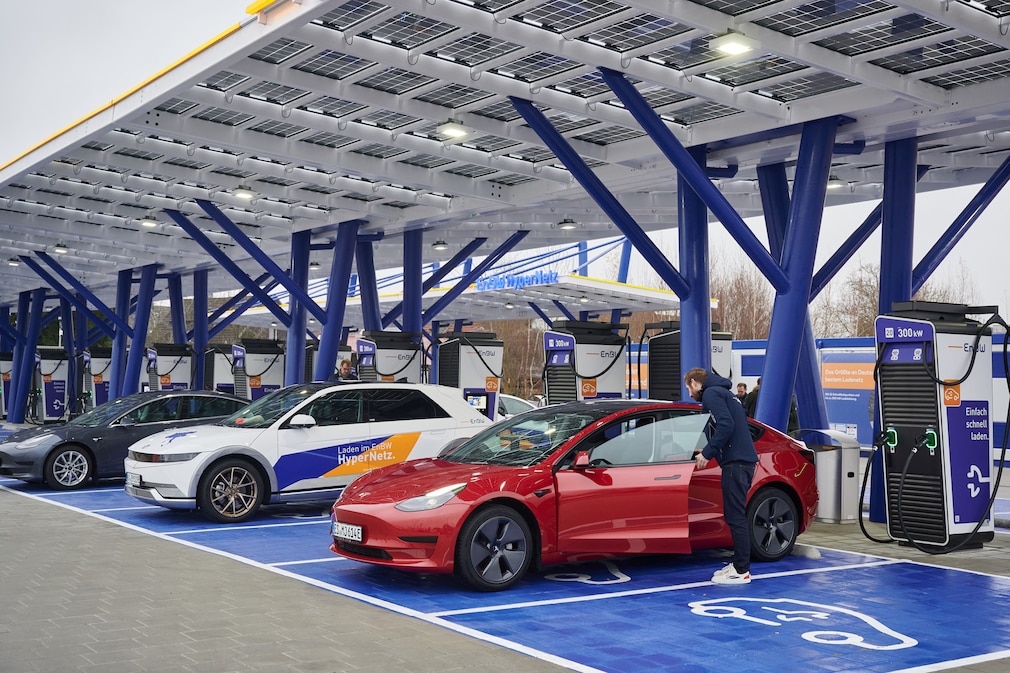 Computer-based loading tools are also useful for planning trips before departure. The route planner from GoingElectric, for example, offers a planning system for different car models and technical requirements: Various parameters such as car type, charging capacity, individual range, etc. can be set.
Why should you check route planners?

A number of app-based service providers now offer GPS-based route planners, such as Chargemap or Next Plug. You register by e-mail, enter a few parameters such as car type and preferred charging current provider and can then plan your route. Unfortunately they don't work properly.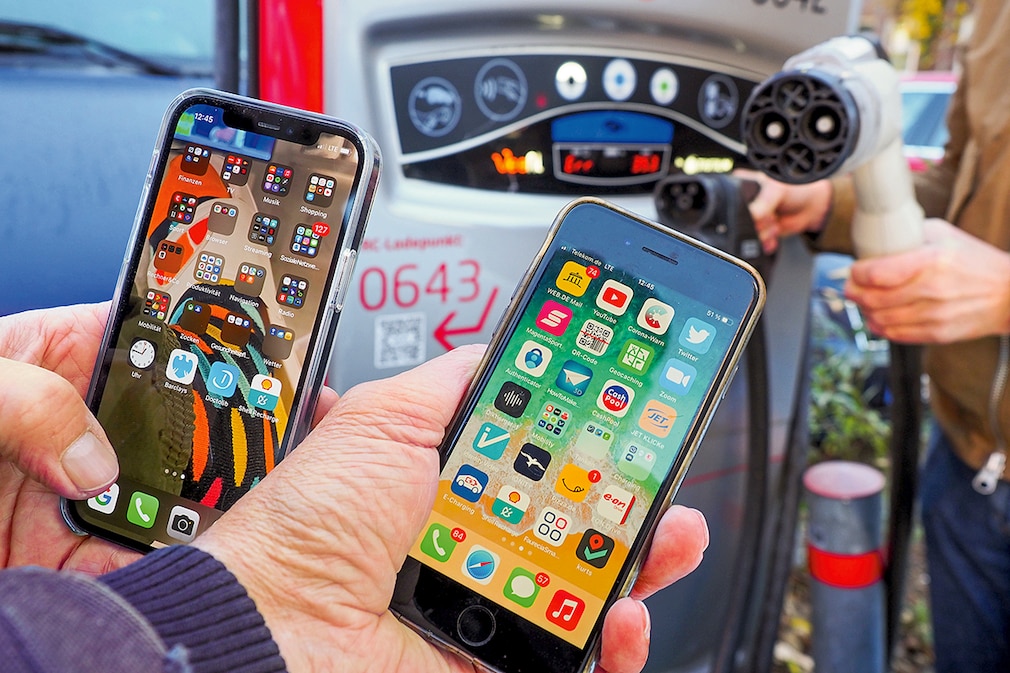 The charge map planner sent us to a Tesla station when planning the route, even though we had chosen a VW ID.3 as the vehicle! By calculation, the battery level at the point of arrival would have been 15 percent, so that would have been a rude awakening. E-car drivers should therefore urgently check all the information in the app using the charging station card.
This is also important because a charging station is always switched off at short notice for maintenance or is defective. This was displayed several times during our test run. Especially on flat land, such a breakdown can be really annoying. If a fast charging station fails, you then have to switch to a type 2 plug and you may be stuck for half a day.

What do I do if the charging station is currently occupied?

Even if a charging station works, it can still be unreachable. Namely, when someone else was faster and blocked the column. Many electricity providers now charge a blocking fee for all e-car owners who draw electricity for more than four hours. But nobody wants to wait up to four hours in the summer heat next to a charging station until the slot becomes free!
The solution to this problem: As a precaution when planning your route, only look for charging stations where more than one charging point is available. This reduces the risk of not being able to answer you right away. And if everything is occupied: At least that way you increase the chance that another electric car will soon uncouple and drive away.
When are the best travel times for electric cars?

Public charging stations are increasingly being used to capacity: Including plug-in hybrids, there are already around 1.3 million power guzzlers in Germany, who have to share around 74,000 charging stations. This corresponds to a ratio of 17:1. The VDA recommends one key for ten cars per charging station.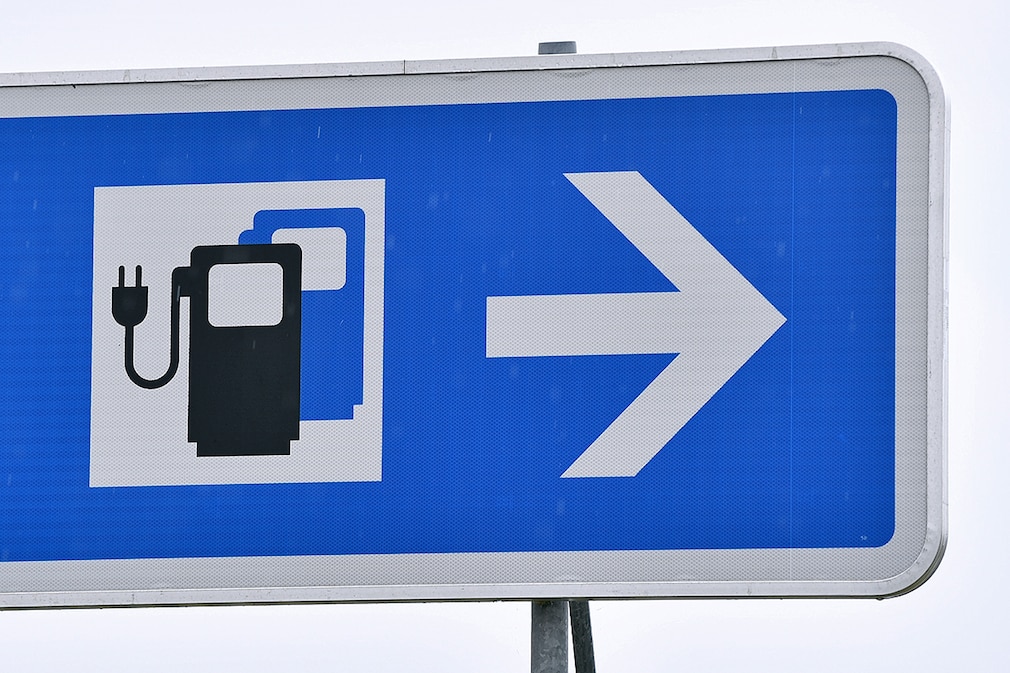 Therefore, electric car drivers should also avoid periods of high usage when planning their journey. Similar to the traffic jam forecast, you should therefore avoid driving on weekends if possible, so as not to compete with weekend trippers. The charging stations have the least utilization from Monday to Thursday and, of course, especially at night.
Why is it worth checking the environment?

Another point for planning the charging stops: the infrastructure. Fast charging can take 30 to 45 minutes, even for the fastest charging e-cars. Of course, you don't want to spend this time reading the newspaper in the driver's seat. It is therefore advisable to check the area around the charging station. The fast chargers at motorway rest areas and truck stops are only connected to the – expensive and sometimes questionable – gastronomy infrastructure.
There are often more attractive alternatives. For example, if you are looking for a fast charger halfway between Hamburg and Bremen, you can get bored at Ionity at the Ostetal rest area – or four kilometers further west at Allego in the small town of Sittensen, right on the motorway, you can fill up with the same direct current with up to 300 kW . But there are shops, restaurants, green areas.
Where the charging station network is still relatively thin
The charging station network in Europe has grown significantly in recent years. But the density of charging points is not the same everywhere. E-car drivers only find a nationwide supply of public charging stations in the Netherlands and Scandinavia.
In Austria, Switzerland and France, e-car drivers have access to a network that is as well developed as in most regions of Germany.
In Croatia, Italy and Spain, on the other hand, the networks are still quite coarse-meshed. Even Tesla offers only one supercharger station (in Catania) with four charging points throughout Sicily. In Italy there are only about 10,000 charging stations. Spain currently has a total of around 5000 public charging stations – just under a third of the number that exists in Holland!
Why charging cards are often useless abroad

A trap lurks in wait for e-car drivers who drive across the border: Many charging network operators charge foreign customers heavily – the method is reminiscent of the excessive roaming fees charged by telecommunications providers. The Bonn-based market research institute EuPD Research has determined top rates of EUR 1.39 per kilowatt hour, more than five times the usual rate.
This applies above all to fast charging via a direct current cable. Here, too, it is advisable to research the costs thoroughly before leaving so that you don't get stuck at the wrong charging station and get ripped off for better or worse. Apparently, you can often get away cheaper if you don't pay with a charging card, but with an app and credit card. This applies to France, for example, where electricity is significantly cheaper than in Germany if you pay directly on site. (Here is an overview of all charging stations in Europe!)