Cars
Hyundai N Vision 24 and RN22e: Hyundai wants to go back to the future
Isn't that that movie car? With which one can travel through time? Exactly: Hyundai has put a new, stunningly beautiful time machine on the wheels for the Busan International Motor Show 2022. Visually, it goes back to 1974. At that time, the Pony Coupé was created as a concept car. Designer Giugiaro later actually turned this into the DeLorean DMC-12, known from the film "Back to the Future".
The Hyundai N sports car department is now packing everything that can be done into the new retro racer. A hydrogen plus battery drive, Vmax over 250 km/h, range over 600 kilometers. The battery has a capacity of 62.4 kWh and can be refilled with 800 V fast charging.
The RN22e has an Ioniq 6

Second surprise from N: the RN22e, based on the e-platform of the Ioniq 6 – and also visually very similar to the new Stromer. One thing is clear: the Ioniq 5 will be the first electric car with an N on the rear and in the typical blue in 2023.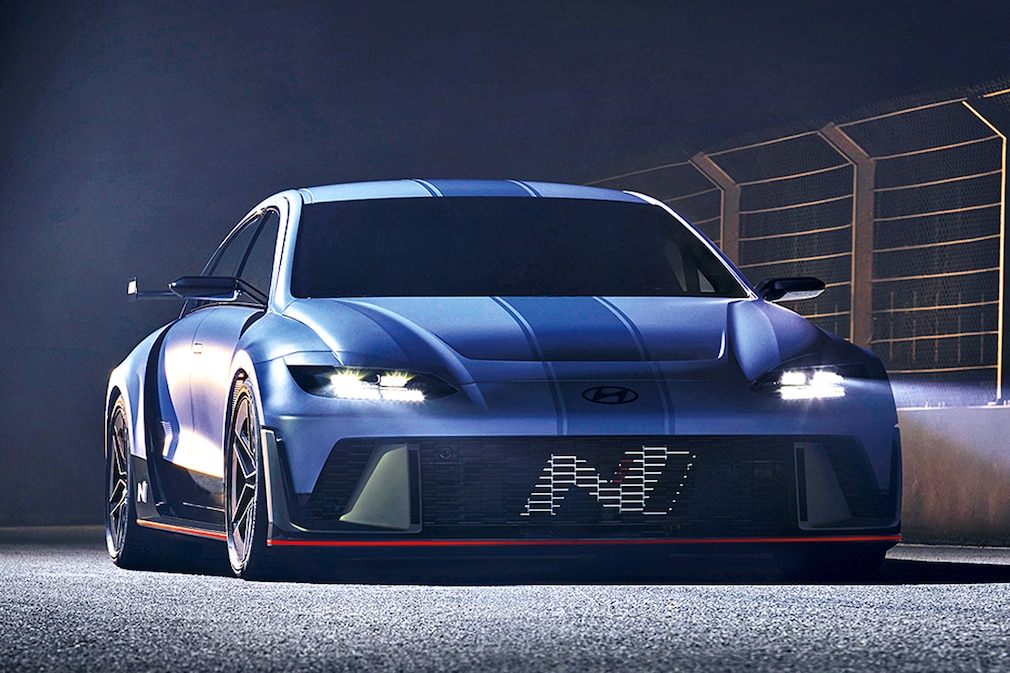 Hyundai says the two new concepts are rolling laboratories. We say: laboratory rat hot!
This trip was supported by Hyundai. You can find our transparency and journalistic independence standards at go2.as/independence