Cars
Hyundai Santa Fe Tuning: wide body and leather by Carlex Design
Of the

Hyundai Santa Fe

has changed a lot over four generations – from cheap to classy. And the big SUV has also become a real visual appearance. Indeed

Carlex design

sees here and there still room for improvement; the tuner has one

comprehensive finishing program

hung up. With a wide body kit and a lot of leather, the satisfies

"

Hyundai Santa Fe

Urban Edition "

Desires for more individuality.
For the body, Carlex offers a
extensive body kit
at. Above all, the front is changing enormously with an even larger grill, a sportier apron with side extensions and thanks to headlight covers.
20 inch alloy wheels,
Fender flares, rear diffuser and two
spoiler
at the stern do the rest. Carlex has one on request
Two-tone foiling
and green accents on various body parts in the range.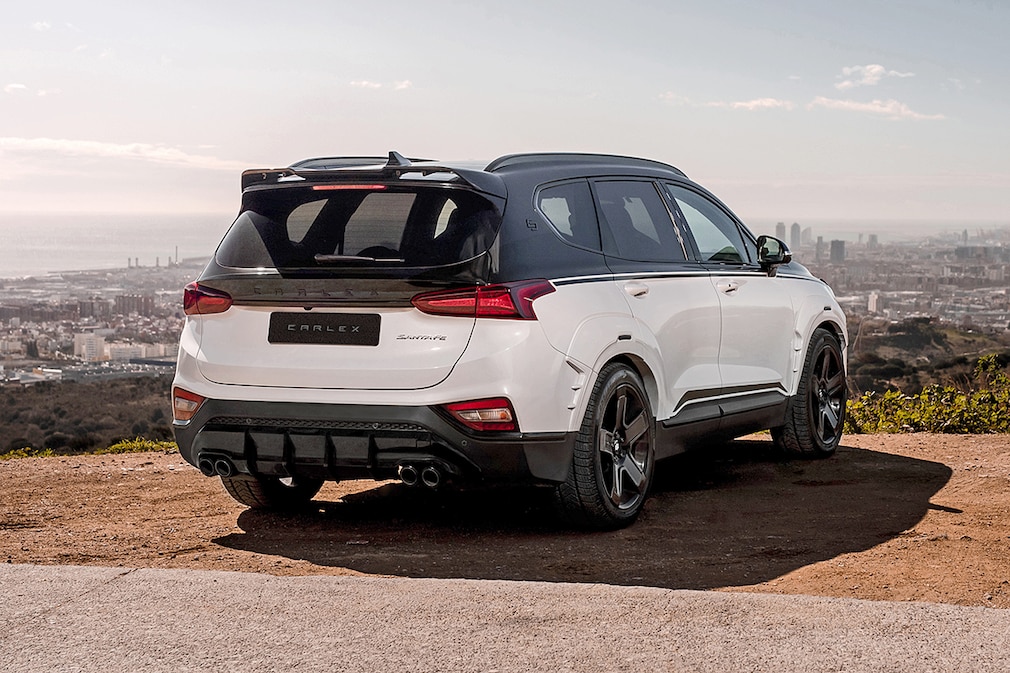 According to Carlex
design
be that the Santa Fe in the Urban Edition
"the only vehicle in the SUV class that combines urban chic with a sporty, aggressive character".
A real statement with regard to Land Rover Defender and Mercedes X-Class as in-house competitors.
Lime green accents in the interior of the Santa Fe

Much has also happened in the interior. Carlex installs its own in-house Sports seats with attachments in the bucket seat style. That steering wheel gets a new wreath including a 12 o'clock mark. The front seats, rear bench and door panels are covered with leather and Alcantara, with splashes of lime green adding highlights.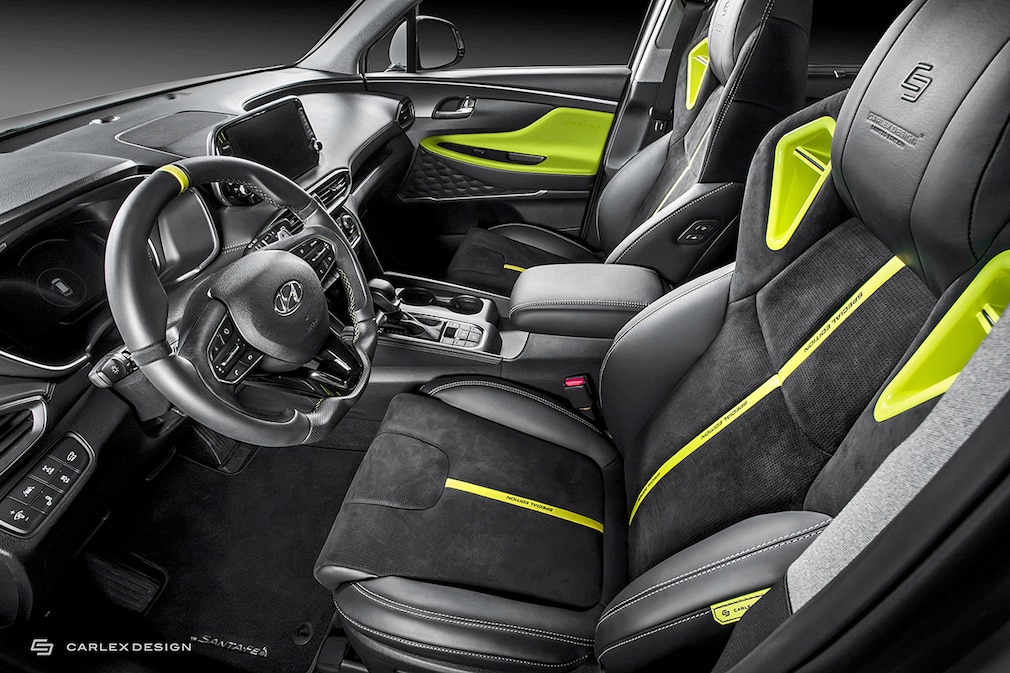 Fair price for the tuning