Cars
Hyundai's Vision FK is a hybrid sports car with a fuel cell
Hyundai is working on the third generation of its fuel cells. In the course of the "Hydrogen Wave" online forum, the group announced that it would be able to offer hydrogen propulsion at the price of a corresponding electric car by 2030. A big step towards mass suitability, after all, a Hyundai Nexo costs over 77,000 euros and is therefore significantly more expensive than battery-electric vehicles in the same segment. In addition to the technology itself, Hyundai also gave a preview of a potential sports model with fuel cell . Of the Vision FK builds on the Kia Stinger and should deliver up to 680 hp. First information about the gas athlete and a look at the upcoming fuel cell technology of the Koreans.

The Vision FK is still under Pixel camouflage film hidden, but in a few years it could be on the road as a production vehicle. The sports car shows that hydrogen and fuel cell technology can not only be part of a new drive philosophy, but are also capable of a lot of fun to create. The acceleration values ​​should be at highway speed under four seconds lie, the drive will consist of a fuel cell and a battery. Thus the model is a Hydrogen plug-in hybrid. The rear wheels are driven.
New fuel cells are getting smaller and have more power

For models like these, however, the necessary technology is required. Two versions of the new cell are to be offered in the future. The entry forms a 100 kW cellthat compared to today's Hyundai Nexo unit around 30 percent smaller with almost the same performance has become. One ranks above it 200 kW version, which should be similar in terms of dimensions to the cell previously used.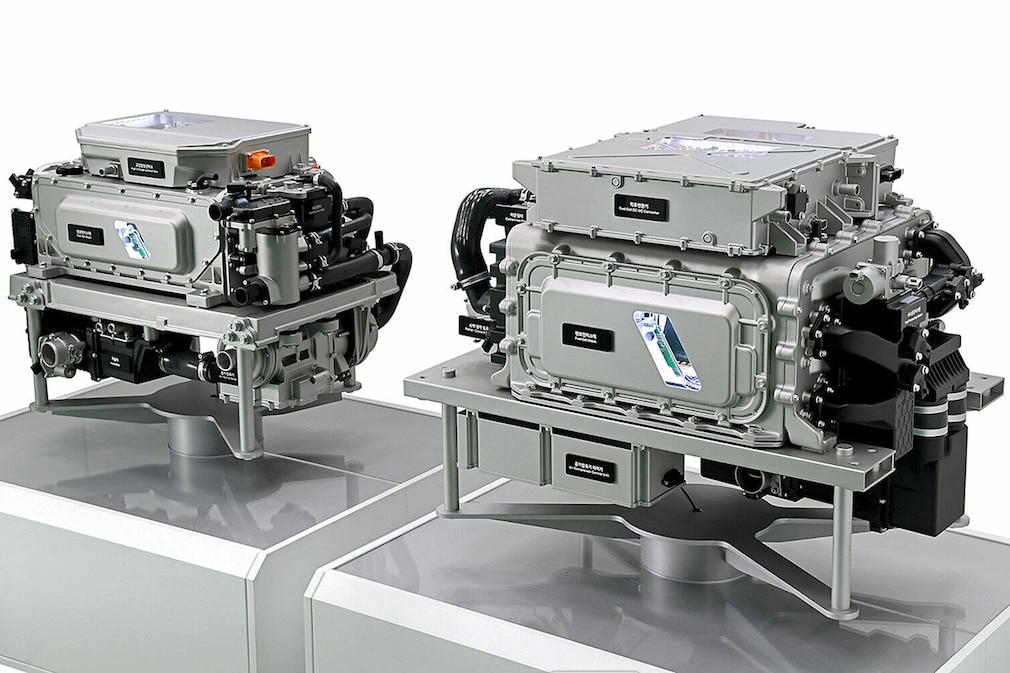 The focus here was on doubling the power density. Hyundai guaranteed a service life of at least 5000 operating hours or 160,000 kilometers for the second generation of drives. This promise is to be extended to the new generation. Here the Koreans are striving for one Guarantee of up to 500,000 kilometers at.
Hyundai doesn't just rely on e-mobility

A complete hydrogen portfolio is to be created at Hyundai by 2040, bringing the technology to all areas of the people. From 2028, for example, all Korean commercial vehicles are to be offered with a fuel cell, but the combination of several 100 kW cells could be serve as an emergency power generator for areas of the economy, but also in ships to generate electricity can be used. The company is not only focusing on the passenger car and commercial vehicle sector, but is also positioning itself more broadly than before. A sign that the company will not only focus on electromobility for the future and that it has great ambitions in the field of hydrogen mobility.