Cars
Indi EV One: A breeze – or game over?
The Golden Triangle is the classiest shopping district in the western world. Between Rodeo Drive and Wilshire Boulevard in Beverly Hills, Prada, Cartier and Dior offer their products. And recently also Indi EV.
The electric car start-up is showing the Crossover One here in a large glass case. After all: From the end of 2023, the car should cost slightly more than a travel bag from Dolce & Gabbana made of crocodile leather: $45,000 net.
Indian who? "We are different from other start-ups. Because we have Vic," explains Bobby Bushell somewhat mysteriously. resolution later.
Most recently, he is the marketing manager at the company, which was founded in 2017 in a less representative neighborhood of LA. He is proud of the location of his workplace. Only lunch is a bit expensive at the Triangle.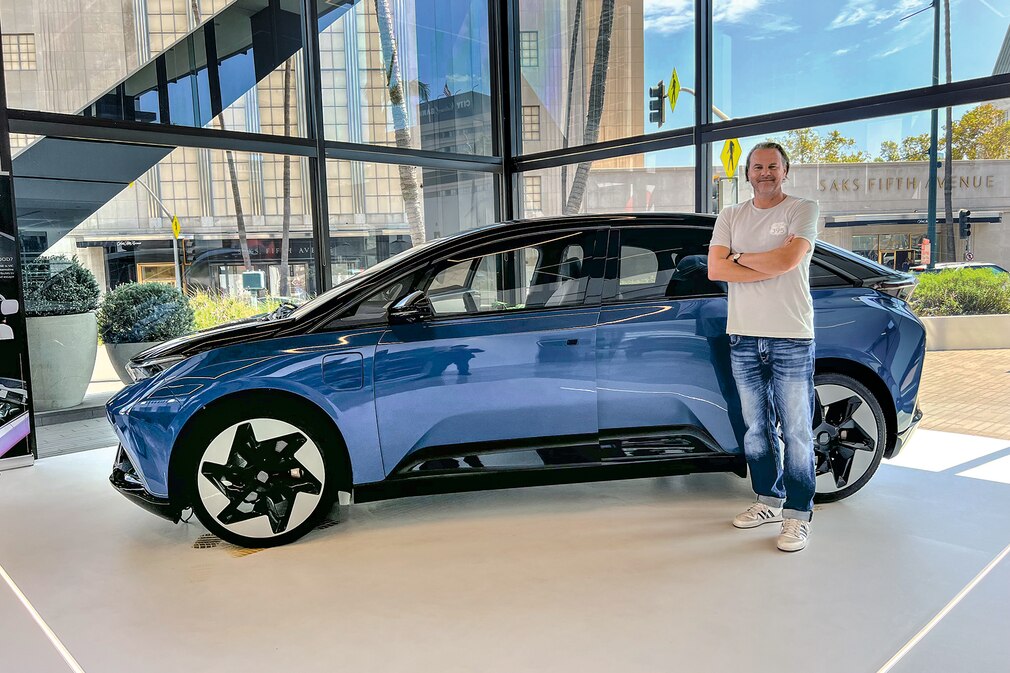 When Indi EV presented itself for the first time at the New York trade fair in spring, information about the One model was still vague. And now that AUTO BILD is visiting the young company, it's all about an attitude to life that you want to convey. Young and digital and constantly on the move in social networks. (These are the 14 currently best electric cars)

Anyone who asks Bobby questions about the car's technology will find the young man rather surprised, almost amused.
Video game developer is company founder

The most important question with car start-ups is anyway: where does the money come from? "From our founder," says Bobby, mumbling his name as if the man were a secret agent or even a celebrity.
Born and raised in China and now a US citizen, Shi Hai made his millions by creating video games. One thing made him famous on the scene. One day in the car, when Shi Hai wonders why he can't work or play here, he decides to develop one himself.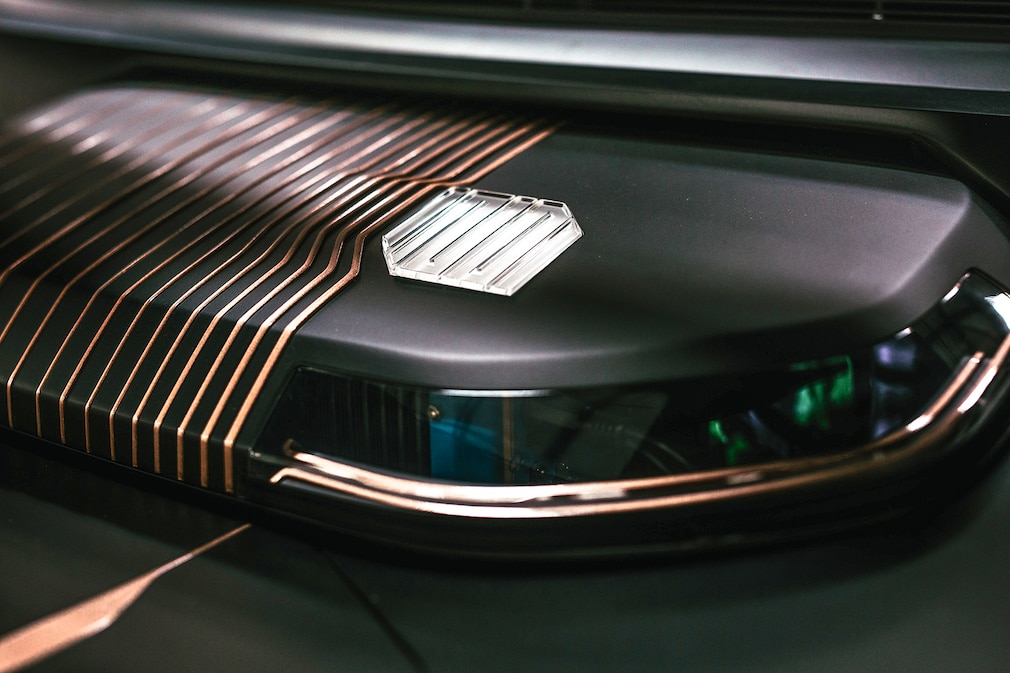 This is how Bobby tells the story. "And then he just did it." Hai would still finance the Indi EV project entirely itself, but investors would be sought. Nothing more can be said. Just as little who should build the car where.
The vehicle data of the crossover then sound more like off the shelf: one or two motors, 475 or 750 hp, 74 or 95 kWh battery; 370 or 485 kilometers range. The skateboard with drive and battery is an in-house development, Bushell promises.
Vic = Vehicle Integrated Computer
One gets the impression that building electric cars is now considered child's play by some. For projects with far more automotive experience in management, however, the last word was: "Game over".
"But we have Vic." The marketing manager reminds us of this mysterious sentence and is referring to the "Vehicle Integrated Computer", i.e. a computer integrated into the vehicle. He is the brain of the car.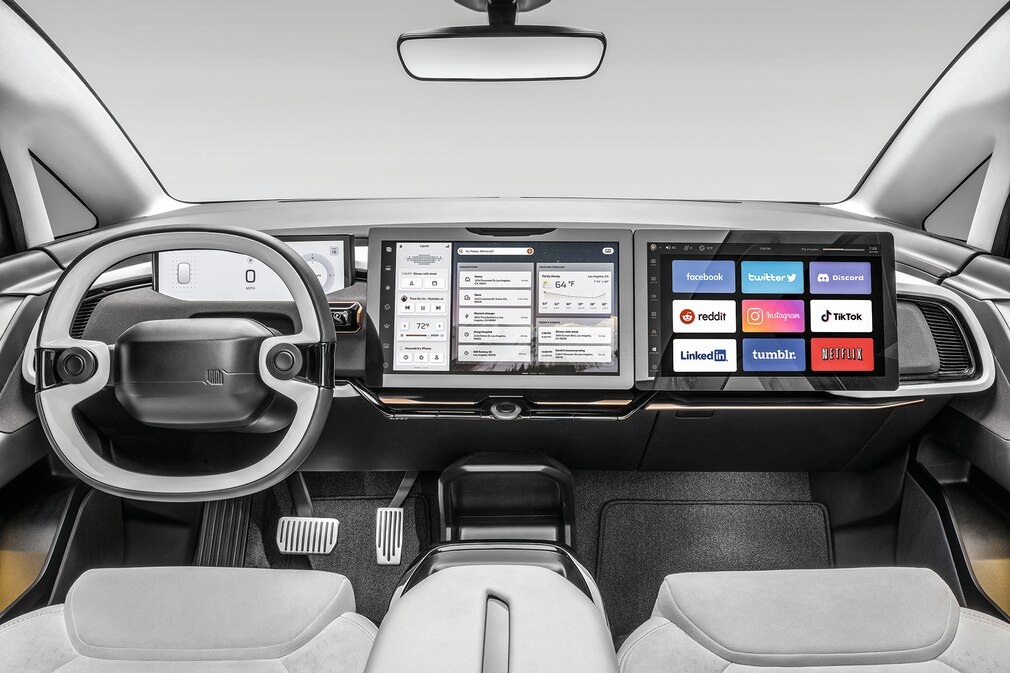 With it, "AAA video games with real-time ray tracing and mobile content creation" become child's play while driving. And all with blockchain technology.
Understood? Understood everything?
Ind wants to be "independent".
If not, you are not Indi's target audience. This is Generation Z or the young at heart gamers. So please don't ask about driving comfort, gap dimensions or interior finish.
Indi wants to be "independent", hence the company name. So independent of a large investor. Shi Hai took the name – how could it be otherwise – from the "Indie Games". These are video games without a big budget, but with unconventional graphic style or innovative gameplay elements.
So just do it. After all: The designer of the One was at GM and Hyundai. And the car will be available in nine colors. One of the options is a delicate pink. Livery name: "Beverly Blush".