Cars
Indycar: Hulkenberg shocked by the steering wheel monster
Nico Hülkenberg (34) has arrived in his new racing life! The German completed his first IndyCar test for Arrows McLaren SP in Barber Motorsports Park in the US state of Alabama.
"I haven't driven a racing car for a year now and have been out on the Nürburgring," he says happily about his comeback in a formula car. "I think I still have a few good years in racing ahead of me and I want to find out if my future might lie in America."
In Formula 1, the Aston Martin test driver did not get a cockpit for 2022. This ends his career in the premier class. But that does not mean that he will no longer drive super-fast open racing cars.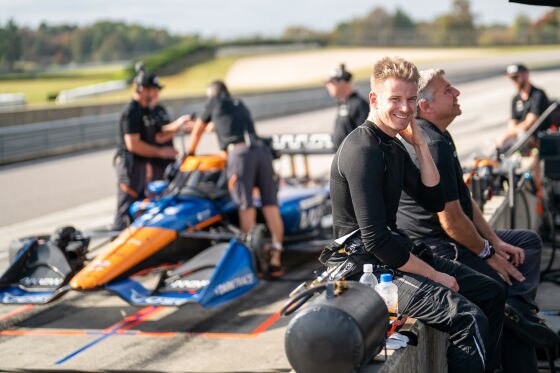 Hulk: "My heart still beats for single-seaters. If the way to Formula 1 is blocked, IndyCar is the best alternative. The races are interesting, the cars are cool, the drivers seem to be having fun. "
Hulkenberg also had that in his test, which was surprisingly challenging for the ex-Formula 1 star. "This car is a monster, a steering wheel monster," he states after 108 laps. "I definitely have to put on more arm muscles."
And apart from the stiff steering, "it took me a while to get used to the new environment," admits Hülkenberg. "The Aeroscreen (protective screen, d. Red.) Also took some getting used to. From lunchtime on I felt that I was getting into a good rhythm, and that was also evident in the lap times. "
Despite the fact that the Hulk has to train himself more muscles, he should actually look for his future in the US-F1. "Honestly; I did not expect that the steering would be so stiff. Even though I knew beforehand that IndyCars don't have power steering. "
In addition, there are the centrifugal forces generated by the around 900 PS strong racers (2.4-liter V6 twin-turbo from Chevrolet). Hulk: "They are not quite as extreme as in a Formula 1 racing car, but extreme enough to be exhausting. In combination with the steering forces, this results in a physically demanding car. "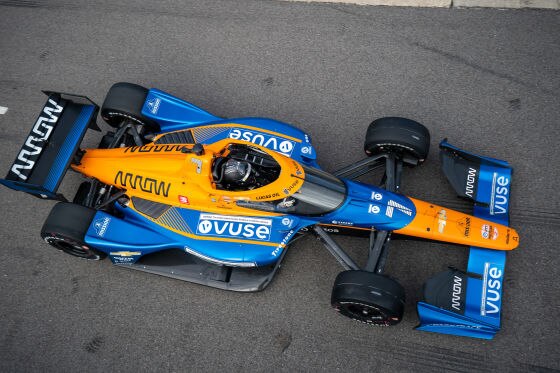 It remains to be seen whether the test will actually lead to an involvement in the Indycar series. "The team has to decide whether there will be a limited program in 2022," the German knows. Background: With Patricio O'Ward and Felix Rosenqvist, McLaren already has two full-time regular drivers. It is possible, however, that a third car will be used on selected circuits.
Ovals are out of the question for the new father Hülkenberg. But the team seems to have tasted blood. "If we talk about another test day, then we would have to let him drive on an oval to whet his appetite for it," says team boss Taylor Kiel. "We now know what type of driver Nico is and what talent he has. In all honesty, it didn't take us a whole day to realize, 'OK, this guy is good!' "