Cars
Infiniti QX70: used car test – AUTO BILD
Premium from the Far East has a difficult time in this country. Even before the official departure of Nissan's luxury subsidiary Infiniti in 2020, the brand drove under the radar. Their large SUV series is an eye-catcher with plenty of power and luxury.

2009 as

FX

introduced, it trades as QX70 after a subtle facelift in 2012.

Confidently designed, it appears as a

Nippon alternative to Porsche, BMW and Co

on. The trump card of automobiles is

4.86 meters long and 1.93 meters wide

, The front end offers a lot of overtaking prestige, the coupé-like rear end was even ahead of its time.
Despite comparatively moderate prices and perfectly happy equipment, the sales figures of the empty two-ton luxury classSUVs always at homeopathic level: 3886 units only from the Infiniti FX / QX70 could be sold in this country until the sales stop in 2018, while the model was particularly successful in the USA. Interested parties can benefit from the local exotic status, because there are still enough vehicles and workshop expertise on the market.
The four-year-old Infiniti QX70 costs 27,990 euros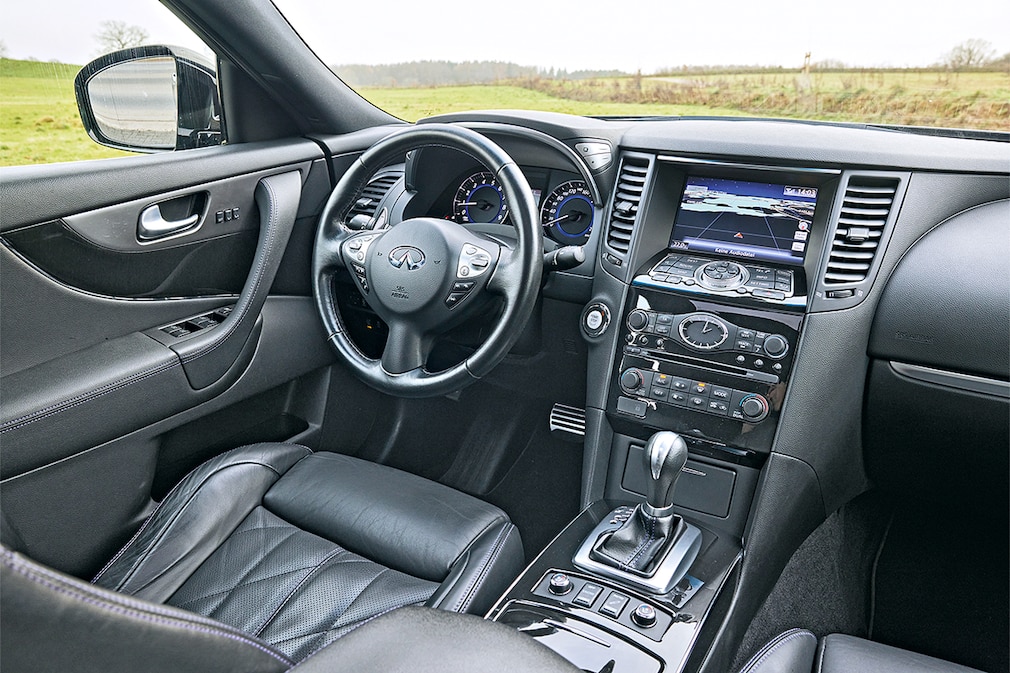 Our test car from the Günther car dealership in Ahrensburg (Schleswig-Holstein) should after four years and only 42,374 kilometers instead of 68,300 euros will cost a moderate 27,990 euros. The condition is perfect: except for a slightly worn steering wheel and a squashed seat cheek, this one has QX70 nearly Annual car character. The equipment of the completely black, impeccably finished all-wheel drive is enough for even the most spoiled.
Six-cylinder V / front lengthways
235 kW (320 PS) at 7000 rpm
Seven-speed auto / four-wheel drive
It is enthroned in the first row on lush leather armchairs with diamond-shaped stitching. Here there are plenty of luxury like a (seemingly antiquated) navigation infotainment system with surround sound from Bose, 360-degree camera system, automatic air conditioning and a sliding glass roof. Details such as partially leather-covered rocker switches, analog clock and auxiliary heating have a noble effect. The headroom in the rear and the trunk volume are less convincing with a volume of 410 to 1305 liters. The seat heating is weak.
The maintenance costs are tough

The latter cannot be said of the engine. The 3.7-liter V6 base engine meets the Euro 6 emissions standard and is a thirsty sports engine: It rotates up to 7400 revolutions, makes 320 hp, but takes twelve liters of super and more. Rolling along also works well thanks to the cultivated seven-stage automatic converter. At least if that insensitive driver assistants are deactivated.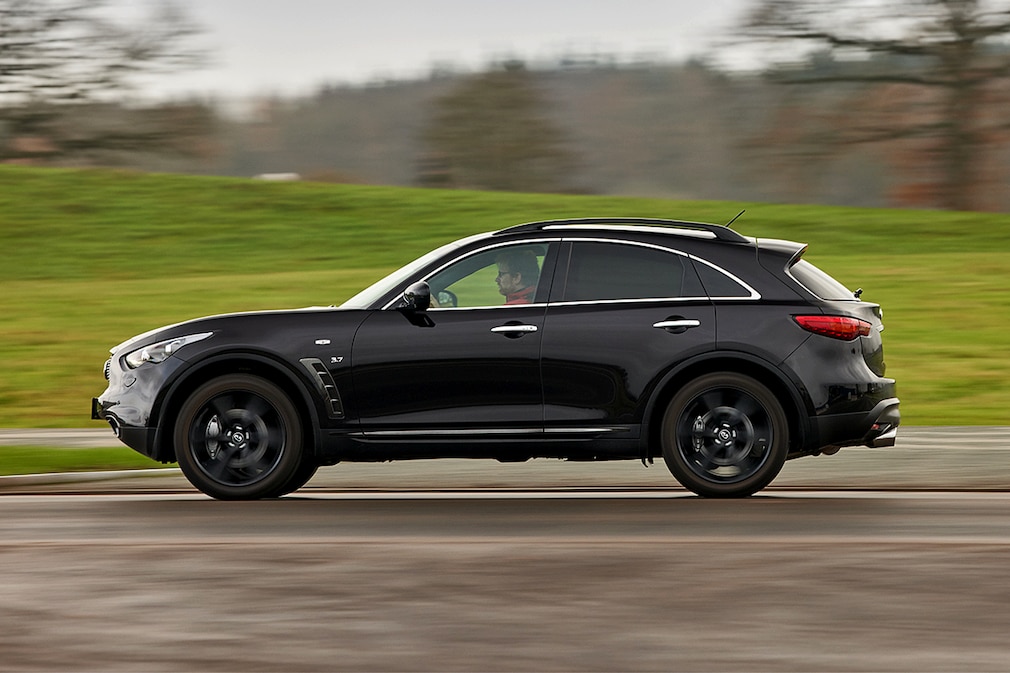 Despite the roller-like 21-inch turbine wheels, the adaptive chassis does not make any rumbling noises. The maintenance is tough: Insurance and workshop costs are high. The 3.0d turbodiesel would be a bit more economical, and the 5.0-liter V8 with 390 hp would be even more expensive. Off-road use should be taboo with only 19 centimeters of ground clearance.
Partially comprehensive (27) *
Fully comprehensive (27) *
Front left fender, painted