Cars
Interview with Rolf Zuckowski: Have you ever driven too fast?
Interview appointment with Rolf Zuckowski in the café on the Outer Alster in Hamburg. Zuckowski orders an Alster, the interviewer two scoops of ice cream. vanilla and strawberry. As a warm-up before things get serious, he would like to draw Rolf's attention to the ducks that are about to go diving.
Henny Karkcheck is a beginner at school and therefore a beginner on the road. Six years old, cyclist, pedestrian, car passenger. He knows from Rolf Zuckowski that he has to stop on red and sit in the back of the car.
His "school route hit parade" is the musical bible of German road safety education. And since 1979. Sure, Zuckowski has also written pieces like "Good morning, sunshine" for Nana Mouskouri.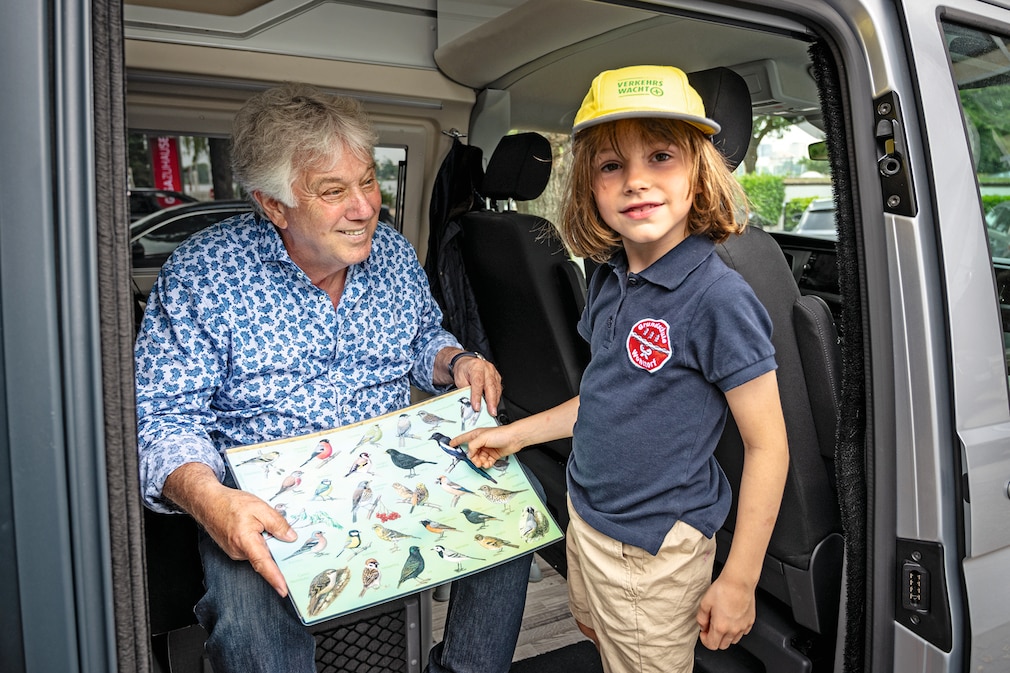 But the real evergreens are "My seat in the car is in the back" or "Zebra crossing". Catchy tunes that stick in your mind – also in terms of content. Then it gets investigative:
What kind of car do you drive, Rolf? Rolf Zuckowski: "I have a Westfalia Club Joker – that's my fifth mobile home. And a Toyota Yaris Hybrid, with which I drive all the way to Berlin. But I've also had larger cars, I liked the Rover 75, for example. "
Have you ever driven too fast? Zuckowski (laughs): "No, never! But I don't think I have any points at the moment. Although I'm not racing, my travel speed is between 120 and 140 km/h."
Where are you going with your motorhome? Zuckowski: "We've been to Sweden, Spain and especially Switzerland. However, we never sleep in the car. Although – next year we want to go to Norway."
The interviewer has meanwhile gone to the ducks, he has no further questions, and the ice cream has also been eaten. Well, Mr. Zuckowski is telling the photographer a little bit about his 75 years of life.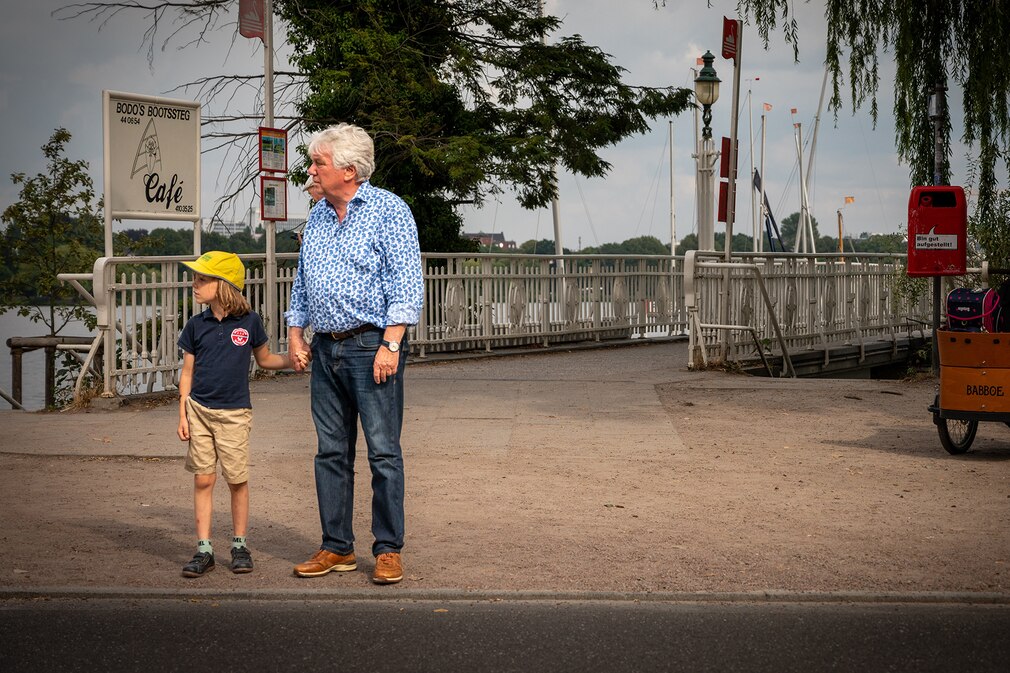 He was allowed to drive a car for the first time as a child. With his uncle Kurt, he drove the humpback Ford on motorway journeys. Because Uncle Kurt had lost an arm during the war – which made it difficult to light a cigarillo while driving.
"So I sat in the passenger seat and steered," says Rolf Zuckowski. "There weren't any belts yet." All those involved survived, an economic miracle of the time.
Zuckowski auditions in the canteen

The fact that Zuckowski would later become the great traffic explainer has a lot to do with BILD and Axel Springer, the publisher that also publishes AUTO BILD. And it happened like this: "I had written the traffic songs and was looking for a record company for it. But they wanted half of the production costs from me – I didn't have that much money."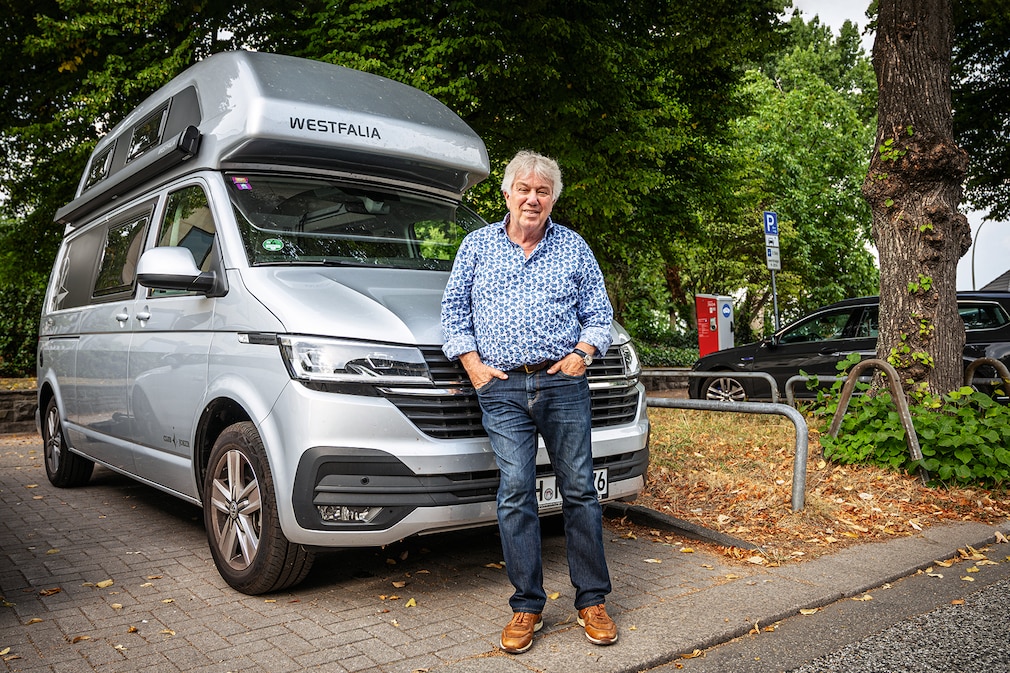 When Zuckowski read that the BILD campaign "A Heart for Children" would be presented on television, he simply sat down with his guitar in the canteen at NDR, where he waited for BILD editor-in-chief Peter Bartels (79 today). "I played 'I'm lost' to him and he was very touched." Bartels took Zuckowski with him to the show. The rest is (success) history.
He got professional advice from the police traffic instructor at his daughter Anuschka's elementary school and from the German Traffic Safety Council. "I couldn't just sing away like that."
Car an important place to think
For himself, says Zuckowski, the car is an important place to think. Many pieces were created on the Autobahn. Circa 1987 "In the Christmas Bakery". "That's when I borrowed a car phone for the first time and called home. They were baking cookies there." Shortly thereafter, somewhere on the A1 between Bochum and Hamburg, the song was finished. He premiered in "Wetten, dass..?".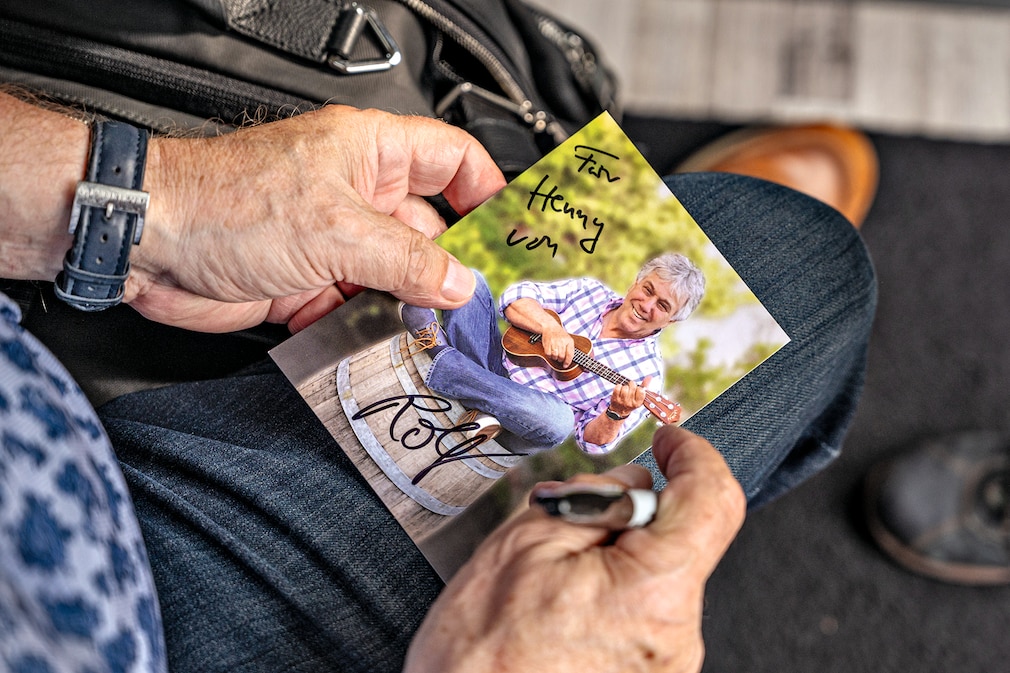 Today, at the age of 75, he still likes to drive, says Zuckowski. But the traffic has become more strenuous. "I am therefore in favor of a speed limit on the motorways, which would promote a more peaceful coexistence. I believe that in the long term it would even affect the character of the people." (Hymer Free S 600 and Westfalia Sven Hedin in comparison)

Over the decades, Rolf Zuckowski has made Germany a little safer with his catchy tunes. While 1,449 children died on the road in 1978, in 2020 it was 48. Thanks to seat belts and guitars.
At the end, Zuckowski shows the interviewer his mobile home and gives him an autograph. "But I also need some for my friends at the Wohltorf elementary school," says the interviewer.
Then Rolf Zuckowski has to go. After he's gone, the interviewer asks the photographer: "Dad, is Rolf Zuckowski becoming more famous through the interview, or are we both?"