Cars
Ioniq 5 vs. Tucson: Electro is part of the program here
The full range is available with the Hyundai Tucson: petrol, diesel, hybrid and plug-in hybrid. The only thing missing is a fully electric variant, if you want one, you have to take the Ioniq 5.
Both have a lot of space, the airy Ioniq has a little more at the front and at the back. Its trunk swallows 527 to 1,587 liters, at the front there is a compartment with 57 liters. 616 to 1,795 liters fit into the luggage compartment of the Tucson.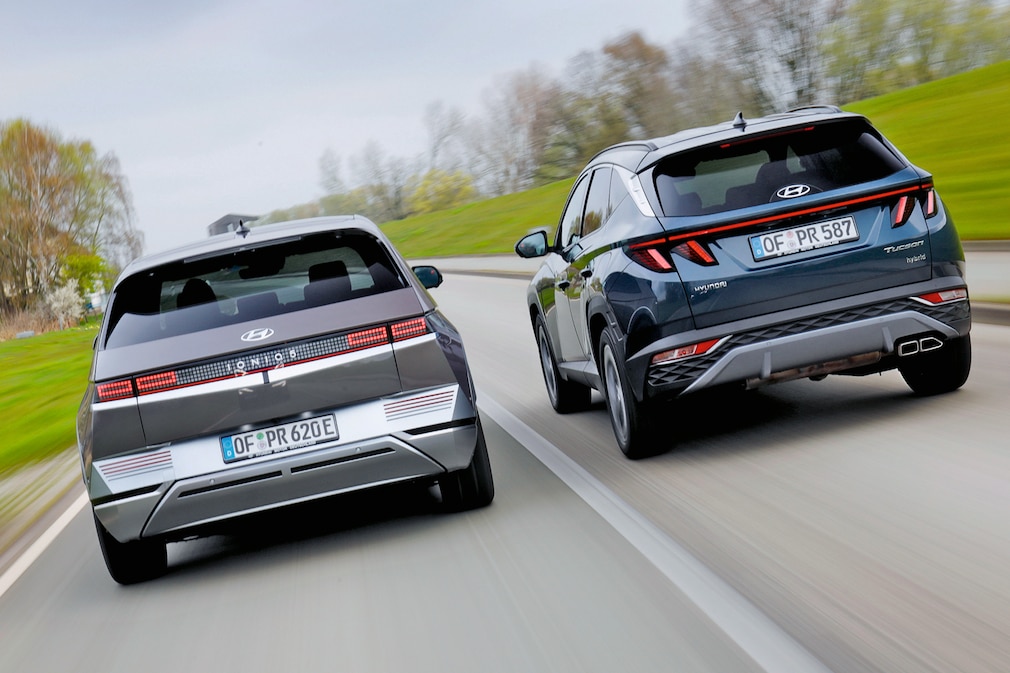 The Ioniq is powered by an electric motor in the rear with 217 hp, the battery is 72.6 kWh. It accelerates quickly, emphatically, quietly and manages 185 km/h. The power can be finely dosed, the recuperation can be adjusted in many ways, the Ioniq can decelerate to a standstill if desired. (The Ioniq 5 charges as quickly as the Taycan, but is much cheaper).

Tucson with 230 hp system power
He drives rested and handy, in the test we came to a range of 285 kilometers, can be charged with a maximum of 220 kW direct current, from 10 to 80 percent of the battery charge, if everything works, takes 18 minutes.
Price (Electric: before funding)
rear wheel/input transmission
Four-cylinder, turbo plus electric motor
169 kW (230 hp) at 5500 rpm
All-wheel drive/six-speed automatic
In the Tucson, the hybrid system consists of a 1.6-liter petrol engine with 180 hp, an electric motor with 60 hp, a battery with 1.49 kWh and a six-speed automatic transmission, the system output is 230 hp.
Works smoothly, but reacts a bit sluggishly, the petrol engine runs rough and is very present under load. Compared to the Ioniq, the Tucson doesn't drive quite as alert and lively, rather well-behaved and, shall we say, unexcited.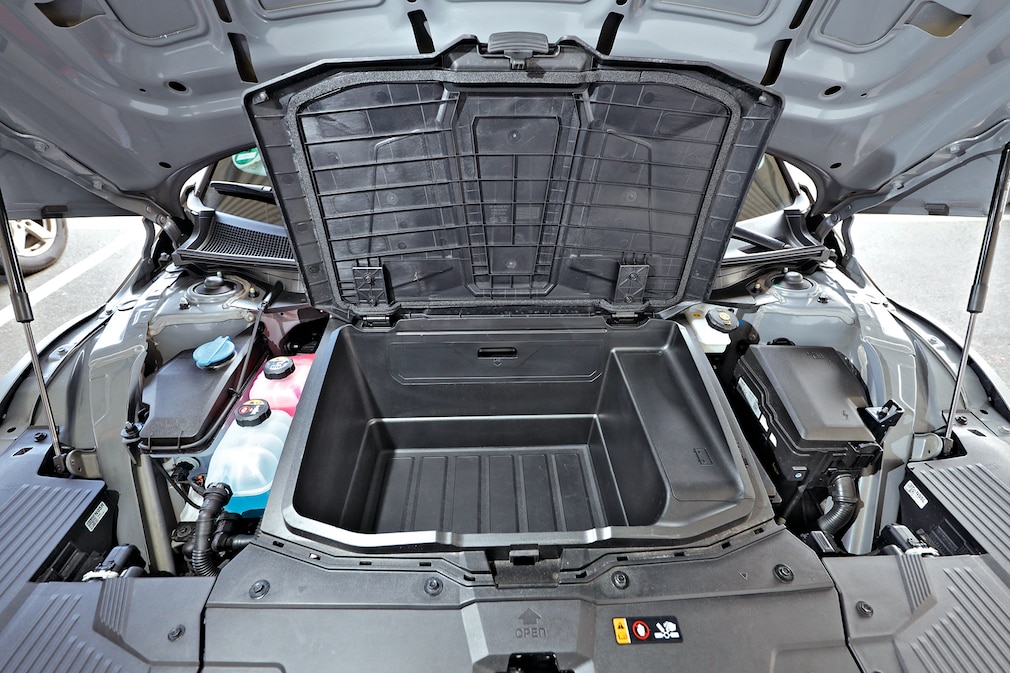 The hybrid version with 230 hp and all-wheel drive is listed from 42,440 euros, the Ioniq 5 with 217 hp and rear-wheel drive was available from 45,900. There was, because the variant is no longer in the range, now it is 229 hp and a 77.4 kWh battery – only slightly more expensive, but too late for our test.
The guarantees are sensational: five years for the Tucson, even eight for the Ioniq. In the end, it also has the edge in terms of mileage: 46 cents are 18 less than the Tucson.
Winner: Electro