Cars
Irmscher is2 Cross: Camping bus rethought
Anyone who hears the name Irmscher probably thinks more of racing and vehicle tuning than of motorhomes. The customization and tuning specialist has been developing concepts for leisure vehicles for around 15 years.
The crossover concept is intended to close the gap between the is1 camping boxes and the is3 Free classic van conversion with a sleeping roof.
This is the Irmscher is2 Cross
A camper for no more than two people. This is not only due to the missing sleeping roof, which can be retrofitted if desired, but is actually not part of the concept – but above all due to the missing rear seat.
Where other passengers would otherwise be seated, there is an L-shaped kitchen, which is quite spacious for the size of the vehicle and includes a sink, gas cooker and refrigerator.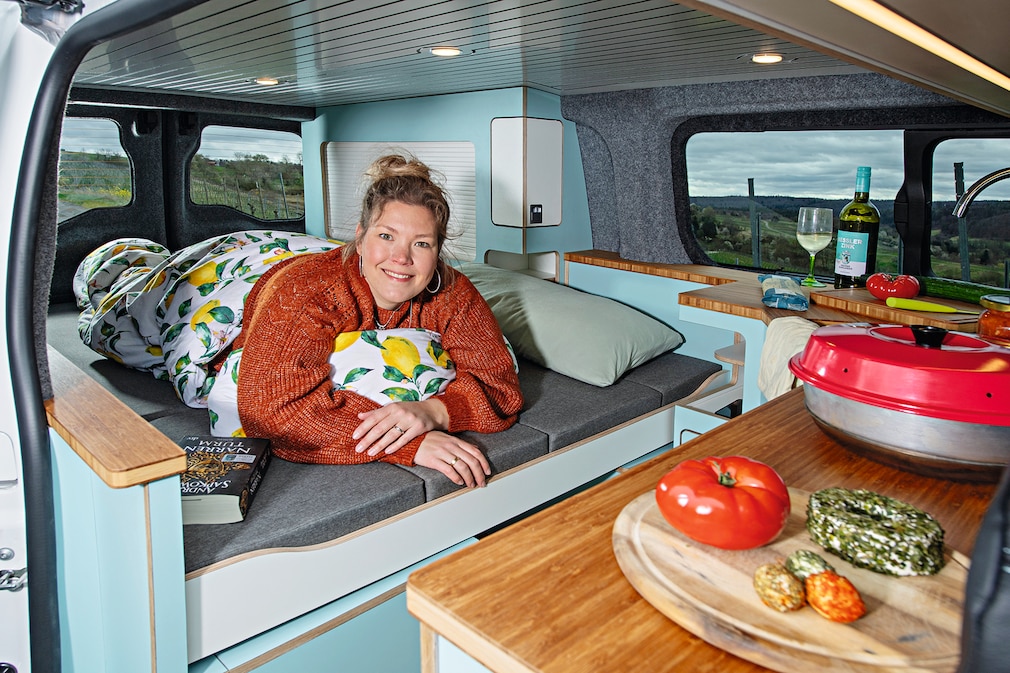 The bed consists of a permanently installed lying surface, which, with the converted seating area, is 1.80 meters long. So the is2 is not for tall people. Not even in terms of headroom.
Campers who can live with that get an exceptional bus with high-quality interiors made of bamboo.
The is2 Cross has that

Everything campers need. In addition to the well-equipped kitchen, this also includes permanently installed water tanks with automatic waste water drainage, diesel heating, a second battery and numerous compartments and pull-outs for luggage.
And, as befits an Irmscher, chic black 19-inch rims, painted front spoiler lip, side skirts, roof spoiler, rear apron extension and decals. This gives the Zafira a sporty look and makes it a real eye-catcher.
This is how the is2 Cross drives

The 150 hp version of the test car with a two-liter diesel is somewhere in the middle: enough power to lightly shoo the Zafira up the vineyards with its extra-long wheelbase. But not enough to tempt to race.
empty weight ready to drive/load (test vehicle)
Trailer load (braked/unbraked)
110 kW (150 hp) at 4000 rpm
Six-speed manual/front wheel
Otherwise, the Opel impresses above all with its ease – the multimedia system and assistance systems are not at the level of a luxury van such as a Bulli or V-Class, but fall into the "comfortable car" category. This also applies to the price, which is well below that of the top dogs (even for a young, used copy).