Cars
Is Koenigsegg planning a new model?
What is Koenigsegg planning to do? Just in time for the new year Koenigsegg a Post on social media released that could show the silhouette of a new model. The order books of the Swedish hypercar manufacturer with Jesko Track, Jesko Absolut and the four-seat Gemera but already filled to the brim, because deliveries of all three models have not even started yet. So now follow another Koenigsegg? We know that so far!
"2022, here is our New Years resolution – more ultimate performance through clever technology and optimal design" is the description of the picture, which remains very vague and does not allow any concrete conclusions. So let's take a closer look at the picture: At first glance it is clear that it is not the 1700 hp Gemera with four seats whose greenhouse is much more elongated. Jesko Track and Jesko Absolut also look completely different due to the huge rear wing (Track) and the characteristic fin (Absolut). What is it then?
On re-examination there is a Similar to the early CC models to recognize. The roof line is identical and the rear section shows clear parallels to, for example, the CCX – the first Koenigsegg, the one completely self-developed V8 (previously it was fundamentally redesigned Ford engines). The narrow front splitter is similar to that of the CC8S / CCR and a small air scoop can be seen on the roof. Possibly this is a new edition of the CC8S / CCR / CCX as a kind of homage to the early Koenigsegg models. It goes with the fact that the first CC prototype was shown as early as 1996, the delivery of the first 655 hp CC8S customer vehicle, however, only in 2002 took place. Exactly 20 years later, Koenigsegg could actually reissue the CC series.
Another, less plausible, guesswork is that the teaser is a new Koenigsegg entry-level model acts. For several years now, rumors have been circulating about a Koenigsegg that could be offered under a sub-brand (Raw by Koenigsegg) for well under one million euros. In 2020, some renderings that are said to have been made under the supervision of the company's founder and mastermind Christian von Koenigsegg were even published. At that time the rumors were that the entry-level model with the one for the Gemera developed TGF three-cylinder with up to 700 hp could come. However, the 2020 renderings looked completely different from the silhouette in the image now published.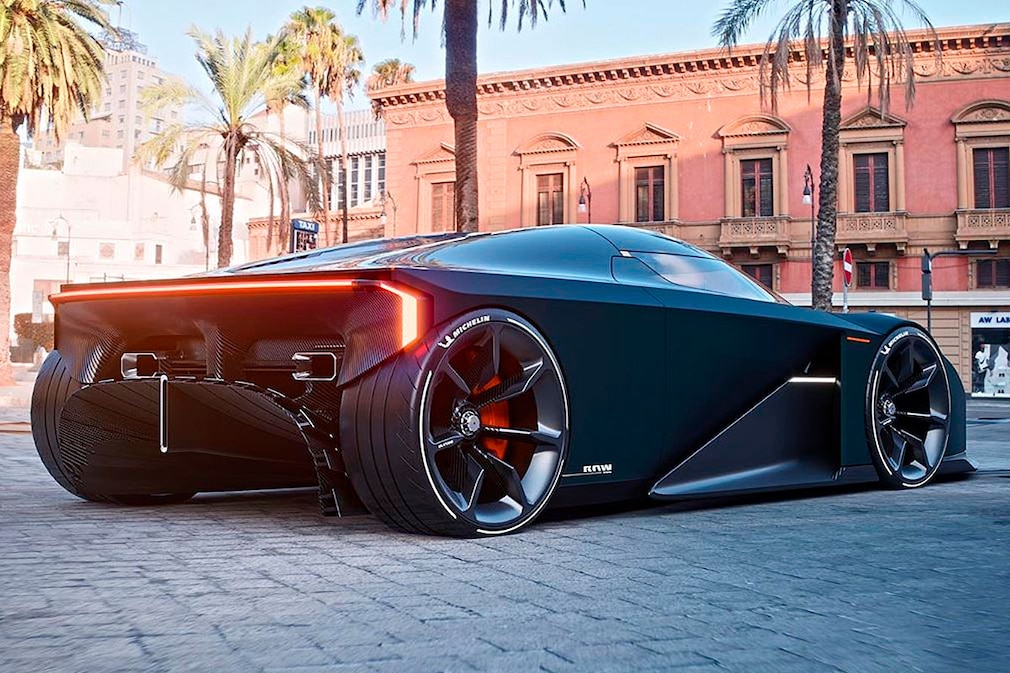 A third possibility is that the photo is a early CC model acts that Koenigsegg has rebuilt and thus initiates a kind of restoration program, similar to Pagani Rinascimento. Whatever Koenigsegg is planning, we will hopefully find out soon and until then we look forward to them first customer vehicles of the Koenigsegg Jesko with up to 1600 hp.