Cars
Janine Baaima: The car dealer sells 120 luxury cars a year
Other girls spend their weekends at the pony farm. Janine Baaima preferred to drive with her father on Sundays to look at horsepower – to the show day at the car dealership. It's actually more of a father-son thing. "But I've always had an affinity for cars and Porsche in particular," says the 26-year-old.
She has been running her own car dealership for a few months now. In the vehicle hall in the north-east of Hamburg, high-horsepower bodies crouch and wait for financially strong customers. A Ferrari Portofino M for 348,900 euros, a Maserati MC20 for 294,500 euros – but above all: Porsche. No everyday goods, but extraordinary models that are not available on every corner.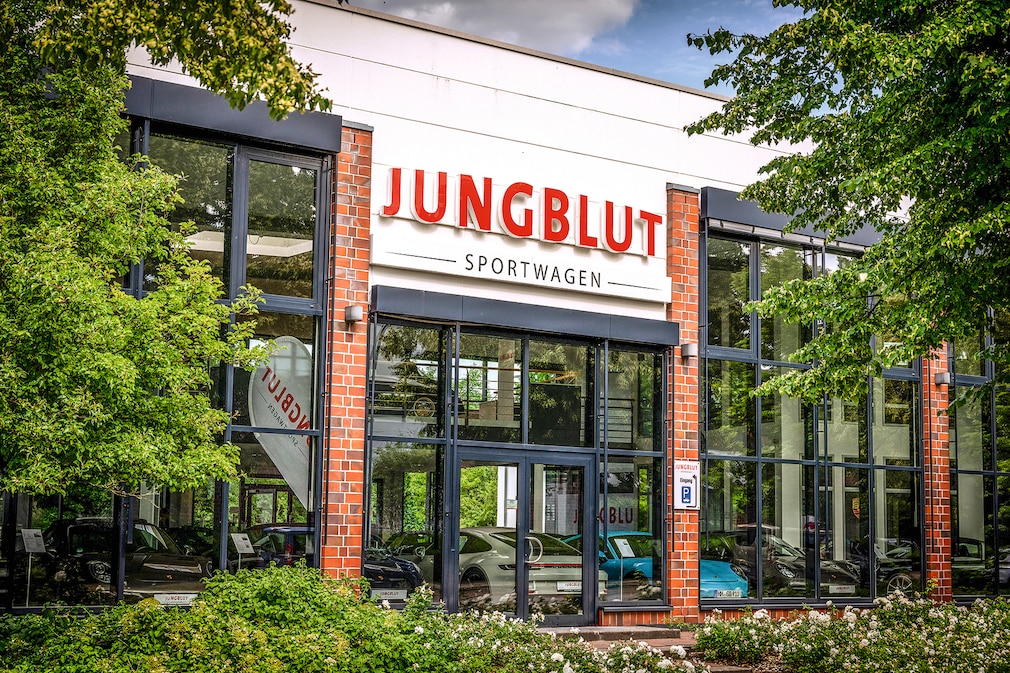 It's the same with Janine Baaima as with the vehicles she sells: it went from 0 to 100 in a hurry. After graduating from high school, she began her apprenticeship as an automotive saleswoman at a Hamburg Audi dealership in 2016. "It was clear very early on that I would do something with cars professionally." Although she also played with dolls, she preferred her brother's Carrera track.
A woman in the classic man's world
Training as a woman in the classic male world was not always easy, she says, sometimes it was like a shark tank. "Of course there was also a saying. But I'm quick-witted and was able to convince with my sales talent in the first few weeks."
After training, Janine came to Jungblut Sportwagen in 2019. The dealer has a big name in the north. Willy Jungblut has been selling Porsche as an independent dealer since 1985 and is also regularly on the racetrack himself.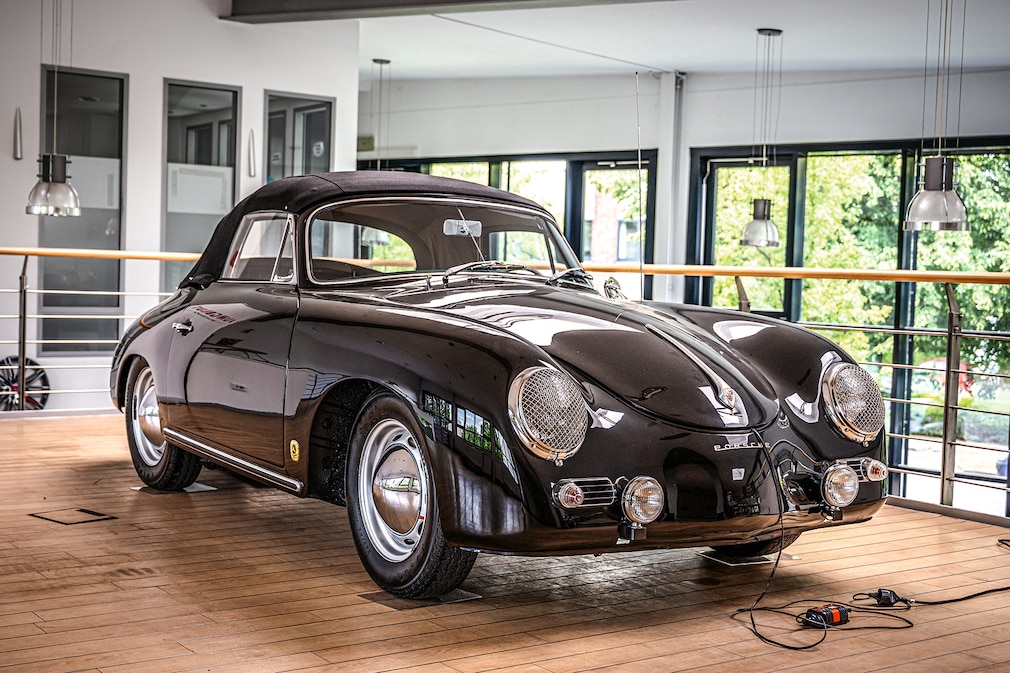 "I started out as Mr. Jungblut's assistant," says Janine Baaima. The two knew each other, even as a schoolgirl she had a mini-job here. While her classmates packed canned soup on the shelves in the supermarket, she preferred to take care of the more precious tin.
Biggest deal to date: a 918 Spyder
The 450-euro job has now turned into a million-euro job. At least when it comes to car prices. Janine's biggest deal to date: a 918 Spyder for 1.2 million euros.
At some point it was clear that her mentor would stop. He asked his talented colleague if she could imagine continuing the business. Janine thought about it for a year, sometimes she had sleepless nights.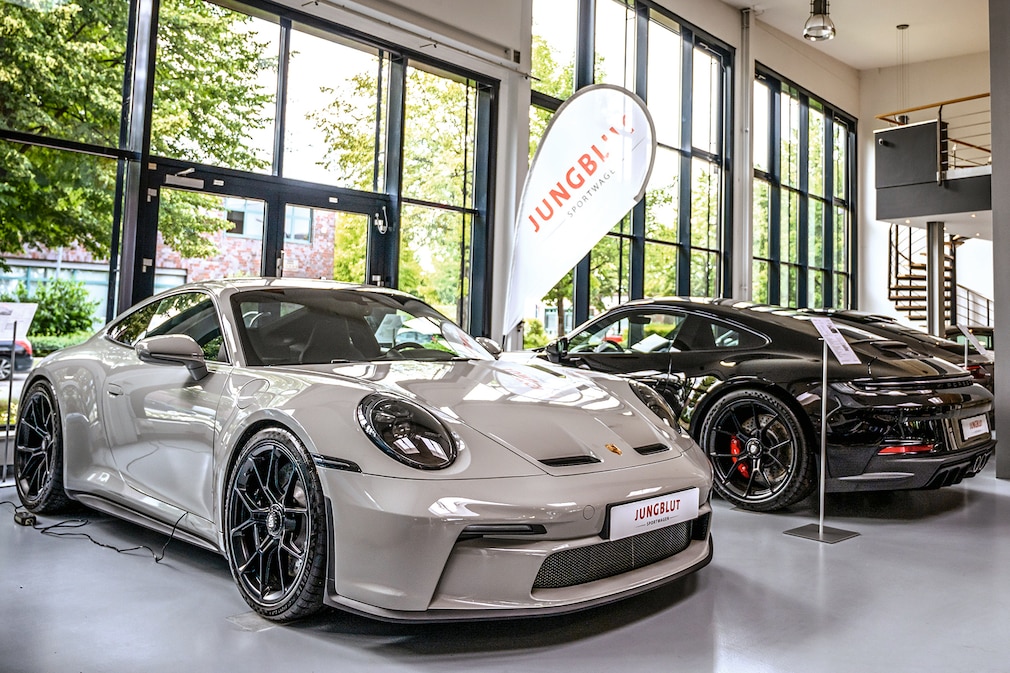 At the beginning of 2022 she dared to take the step. Her father, a management consultant, is still the official managing director. But he stays out of it otherwise, his daughter runs the operational business. The mother is also on board – curiously enough as Janine's assistant. A total of five employees work for the company. The team sells around 120 vehicles a year.
It starts in the vehicle hall at about 60,000 euros, but something "low-priced" is rarely found. "The average is certainly around 100,000 euros."
Some buy their first Porsche at the age of 70
While the business is predominantly in the hands of women today, things are very different for customers. "The proportion of women is less than one percent," says Janine Baaima.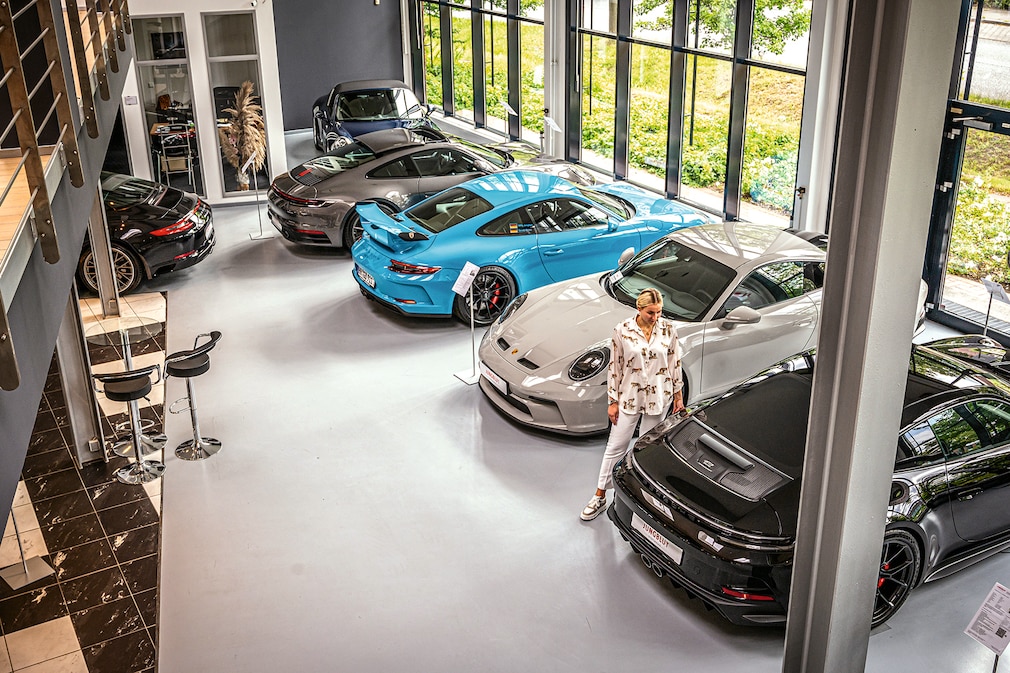 Why is that? "Because such cars are probably still more of a man's toy. The women usually only come along to pick them up." She personally can't understand that, she says and smiles.
your clientele? "Doctors, lawyers, footballers, but also normal customers." Some have inherited, others have saved their entire lives for a Porsche and buy their first Porsche at the age of 70.
Janine Baaima's first car was a Mini

"I've already sold a GT3 to a 25-year-old," says Janine Baaima. Paid in cash. Sure, such a Porsche 911 GT3 Touring could also be financed. But for most of them, after a monthly rate of 2759 euros, there may not be enough left for the rent.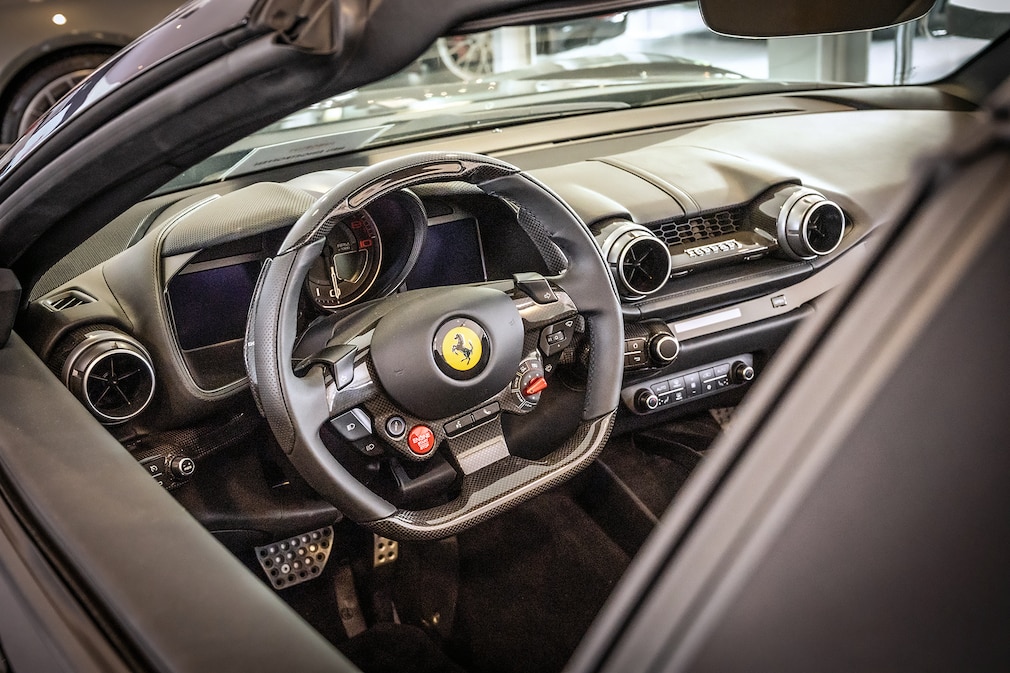 Janine's first car was a Mini Cooper, it was for her 18th birthday, she already had her driver's license. She now drives a black Macan.
Of course, she thought about how the car industry would continue. And whether it's a good idea to back the horse with the horsepower. "But I'm sure that the Porsche trade has a good future, because Porsche will always build good sports cars," says Janine Baaima.
For now, she still has a trump card in the back office, if you will. Willy Jungblut, now 65 years old, is still sitting there. He has stayed on board to ensure a solid transition for his successor.
By the way, in one respect Janine Baaima is a very typical woman. "Of course, I also think shoes and handbags are great," she says and laughs.