Cars
Jeep Renegade e-Hybrid: Driving Report, Engine, Price, Hybrid
Stellantis is serious: no more pure combustion engines. This saves the group CO2-Penalty payments, the customer should get cheaper fuel bills. That's why the previous three- and four-cylinder petrol engines are eliminated from Renegade and Compass; the basis is now a mild hybrid with a 130 hp turbocharged petrol engine and a 48-volt electric motor in the transmission. He contributes another 20 hp.
A surprising amount of effort, which is otherwise only known from full hybrids. Other mild hybrids leave it at a cheap starter generator with belt drive from and to the combustion engine. Advantage of the high stakes: The electric motor can be separated from the petrol engine. After all, you can crawl electrically in traffic jams or park noiselessly, so the petrol engine does not have to start for every meter – that saves fuel. However, the little electric motor is only enough for walking speed and not far – the battery only has a capacity of 0.8 kWh.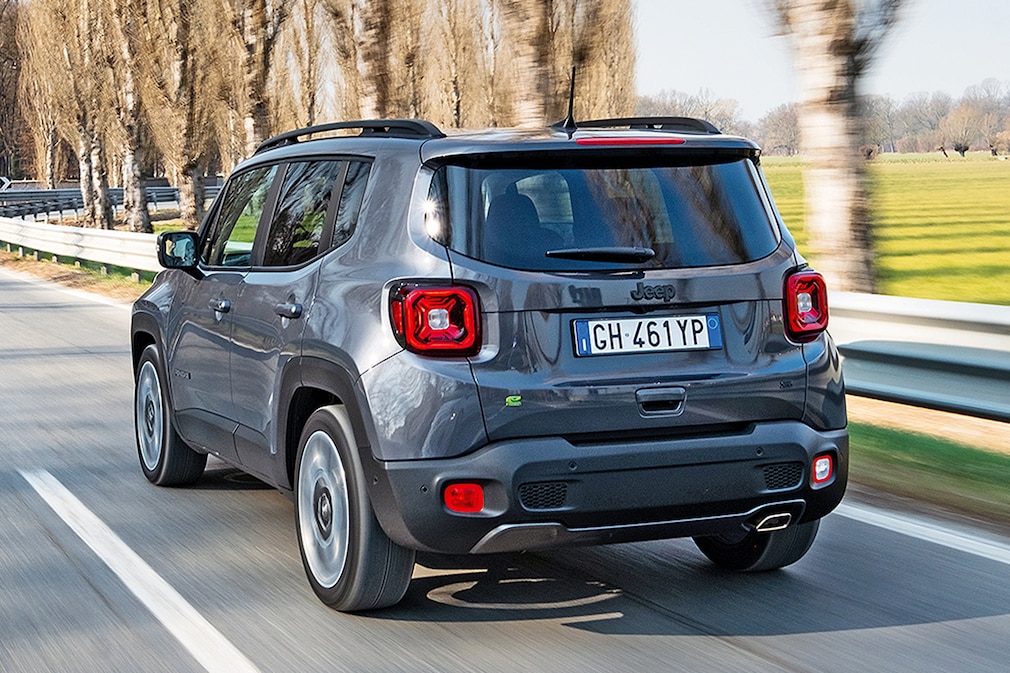 The e-Hybrid hides the turbo lag

The whole thing runs quite smoothly: If you stroke the gas pedal more than just gently, the petrol engine starts up without an ugly starter whine. When starting off more quickly, you notice that the electric starting aid conceals the turbo lag. The e-hybrid pulls off powerfully, works fine with the seven-speed dual clutch automatic. This almost always ensures pleasantly low speeds; and that also saves fuel outside congested inner cities.
Four-cylinder, turbo, front transverse
96 kW (130 hp) at 5500 rpm
Front-wheel drive, 7-speed dual clutch
The saving fun is not really cheap – depending on the version between 31,700 and 36,700 euros. But at least you save up to 9700 euros compared to the no longer eligible Renegade 4xe with plug-in hybrid and electric four-wheel drive.