Tech
Joyn publishes app for LG's Smart TVs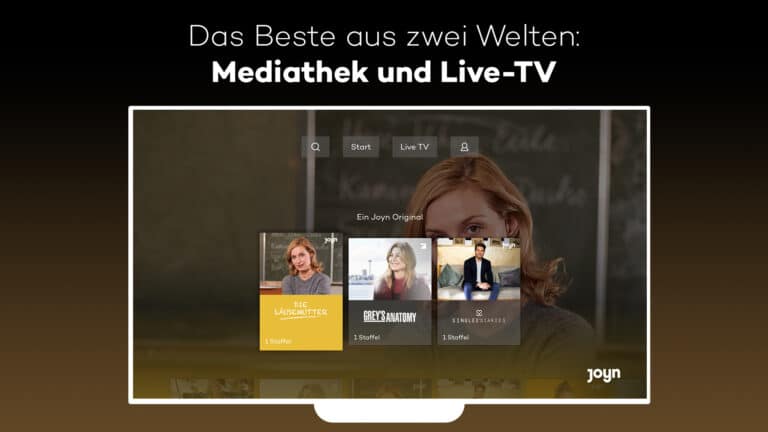 The ProSiebenSat.1 Group's Joyn streaming service started last year. From now on there is also an app for the latest TV sets from LG.
Anyone who uses a LG TV may have been surprised: Without many announcements, a native app for Joyn is now available via the webOS content store. Joyn is the ProSiebenSat.1 Group's TV streaming service. In addition to exclusive content, it also features American series and films as well as access to linear television.
Meanwhile, Joyn is available in both a free and a paid version called Joyn + Plus. The latter costs 6.99 euros per month and grants mostly ad-free access to the offer and unlocks additional content. It is apparently going quite well for the service, because after the start in June 2019, almost 4 million subscribers were able to be identified in August last year.
Joyn is now available for LG TVs from 2016. So you not only supply the latest devices from the South Koreans, but actually go back quite far.
Joyn is now available on these devices
In the meantime, Joyn has reached a wide range of browsers and devices. This is of course also crucial if the streaming offer wants to expand – because only with a wide availability can you necessarily reach a broad user base. You have the following options to access Joyn:
On the web with the following browsers: Chrome 70+, Firefox 63+, Safari 11+, Edge 17+
On Android smartphones and tablets from version 5 (or in the Chrome browser on the smartphone from Android version 4.4)
On iOS smartphones and tablets from version 11 (or in the Safari browser on the smartphone from iOS version 11.2.1)
Joyn PLUS + on iOS smartphones and tablets from version 11.2
With Android Smart TVs (e.g. Philips, Sony, etc.)
With Samsung (Tizen) Smart TVs from 2017
With Amazon Fire TV
With LG TV (from 2016)