Cars
JP stars in "Manta Manta 2" alongside Til Schweiger
There has been a lot of speculation. Now Jean Pierre "JP" Kraemer has made it official on Instagram: JP is playing in "Manta Manta 2"! In his story he can be seen together with actor Til Schweiger.
JP wants to know whether he should call him Bertie or Til. "Now I'm Til. When the camera is rolling, I'm Bertie," is Til Schweiger's answer, who then praises JP as a "great actor". The role of JP in the film is not revealed.
"Manta Manta" is an absolute cult film

In 1992, the comedy "Manta Manta" co-produced by Bernd Eichinger thrilled German moviegoers. Hollywood and crime scene star Til Schweiger was seen in his first major role. At his side acted the enchanting Tina Ruland, cult comedian Michael Kessler, Martin Armknecht and of course a shrill painted Opel Manta B with 135 hp and full Mattig wide body.
In addition to a lot of contemporary color, "Manta Manta" shone above all with its clearly recognizable declaration of love for the Ruhr area. Therefore, the following recommendation still applies today: definitely take a look! This also applies to the original movie cars. AUTO BILD discovered one at a trade fair a few years ago:

Filming for "Manta Manta 2" is underway

The shooting of part two of the cult strip is currently underway and is expected to last until August 2022. The fans' anticipation seems huge. An open casting for 2000 extra roles in early summer 2022 was literally overrun. In a short time, eleven thousand people applied for the 2000 roles, including rumored professional presenters and racing drivers.
Til Schweiger seems to be having a lot of fun working on "Manta Manta 2". The movie star posted the following video clip of the movie manta reunion on Instagram and wrote, "My baby is back."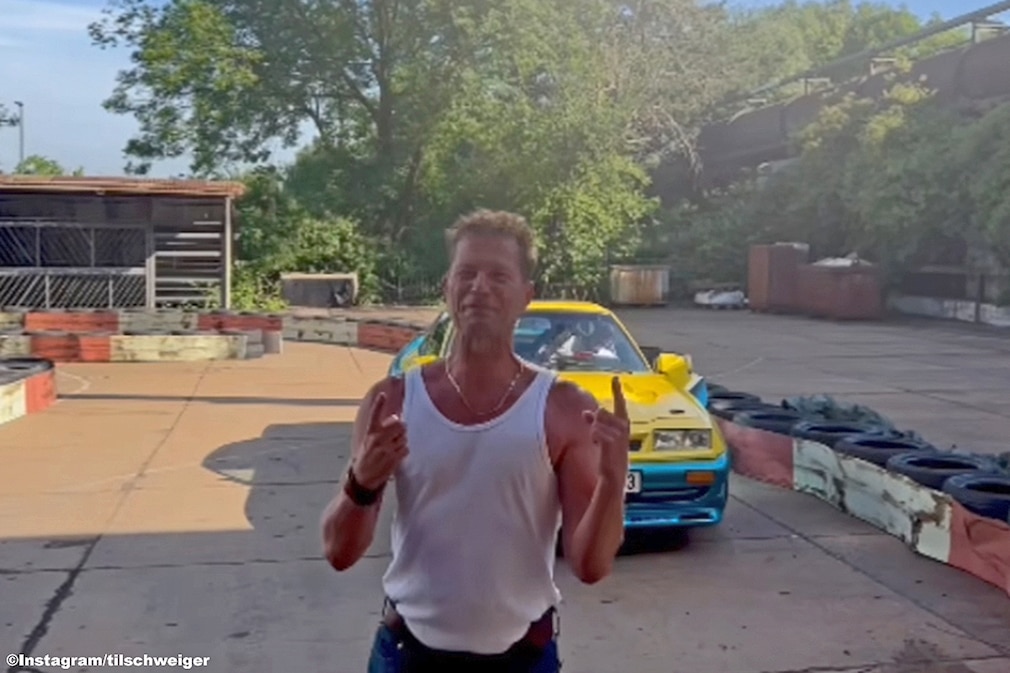 In the clip, he enthusiastically calls "Yes Baby" into the camera and marvels at the car up close. It is not known whether it is one of the still existing Manta from the first film.
Nobody knows anything about the film yet. BILD speculates that Bertie (Til Schweiger) is broke when Uschi (Tina Ruland) comes back into his life with their son. To earn money, the family returns to what once tore them apart, racing.