Cars
Jürgen Uedelhoven: In the secret service of the car industry
Jürgen Uedelhoven's (61) job is basically unsuitable for party small talk. When asked "And what are you doing?" he would have to answer as evasively as an agent.
Jürgen Uedelhoven is in the secret service of the automotive industry. His UE studios are located in Gaimersheim, in the haze circle or haze rings of Ingolstadt. 180 employees screw and carpenter here, in an inconspicuous commercial area, on the automotive future. Build show cars and prototypes for trade fairs. Worldwide visions, made in Bavaria.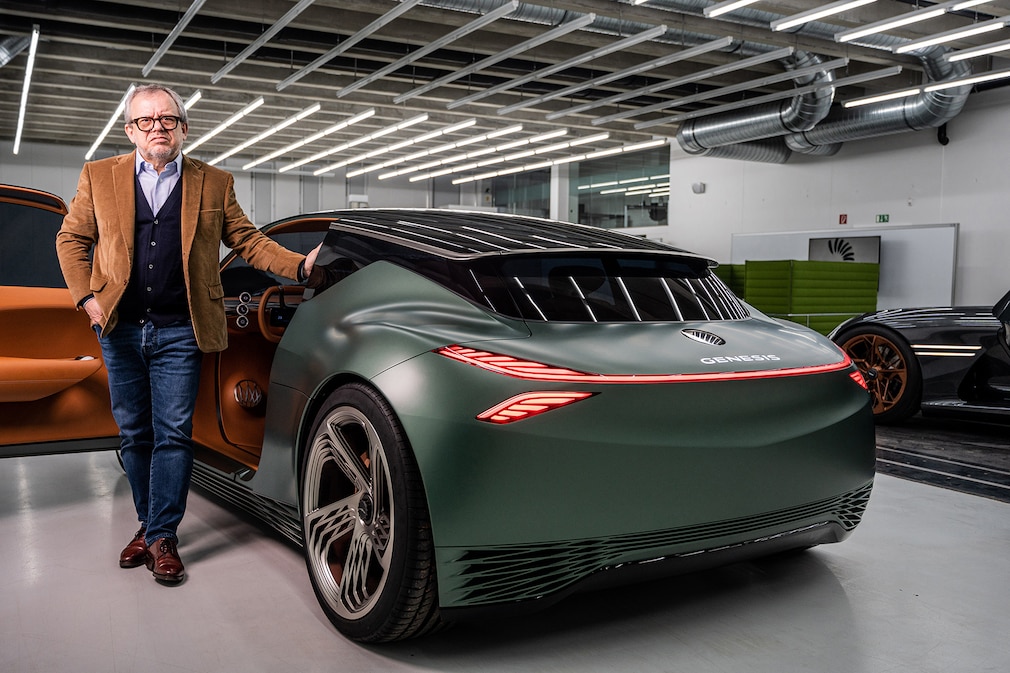 Most recently, the ID.Life from VW was created in the hermetically sealed halls, presented at the IAA last year in Munich.
Uedelhoven has had a long relationship with the Volkswagen Group. It all started for him back then with the original TT from Audi. Today his cars are at shows in Geneva (Koenigsegg Gemera, 2020), in New York (Genesis Mint Concept, 2019) or London (Rolls-Royce Vision Next 100, 2016). (These concept cars are cars from another planet)

Blueprint for the Ioniq 5

Some things remain an idea, others quickly become reality. Like the Hyundai 45 EV Concept that Uedelhoven built as a blueprint for the Ioniq 5 electric SUV.
"Today we construct prototypes completely digitally," says Uedelhoven. Just a few years ago it was different. "We modeled door panels into the prototype by hand." Today, such parts come ready-made from the 3D printer. Fits, doesn't wobble and only has as much air as necessary.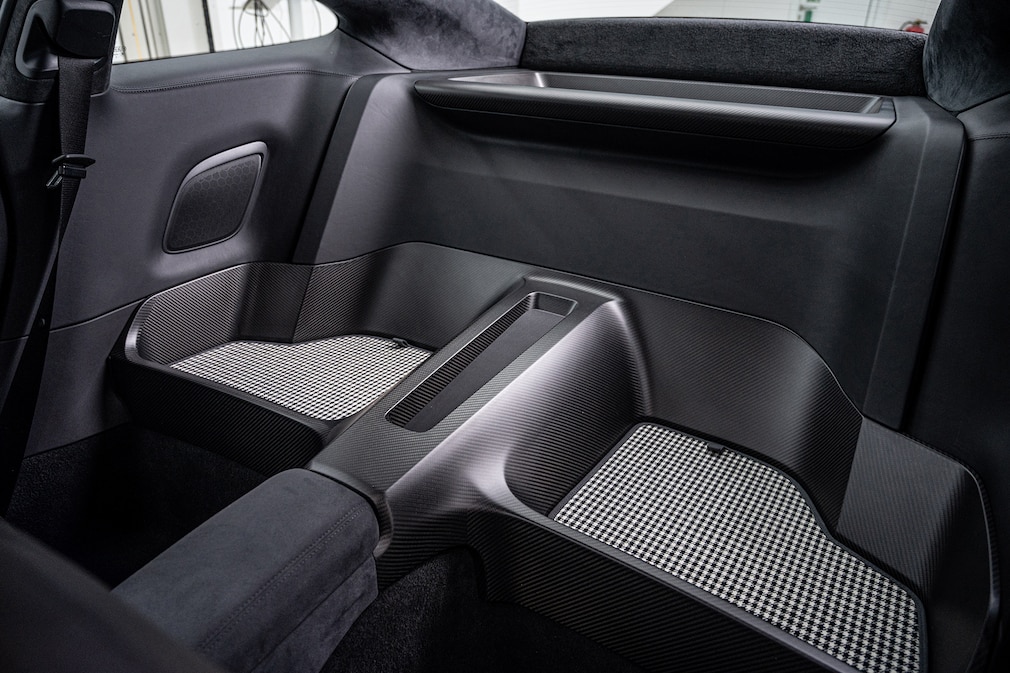 For their job, Uedelhoven and his colleagues have to be able to do a lot – above all, be reserved. The stars are always the cars and the car brands.
Uedelhoven drove Talbot-Matra Murena
Which doesn't mean that Jürgen Uedelhoven appreciates the inconspicuous. But on the contrary. He has always been a little different, says Uedelhoven. Others drove Beetles, as a student he had a Talbot-Matra Murena, a three-seater plastic sports car from France. "A poor man's Ferrari with a 90-hp engine. It was 180, but dangerous to drive in crosswinds," says Uedelhoven and laughs. He survived.
Which you can't say about all of his cars. In 2013 he built the Audi RSQ for the film "I, Robot" with Will Smith – a vehicle of the future that today stands very earthly as a stunt wreck in his hall.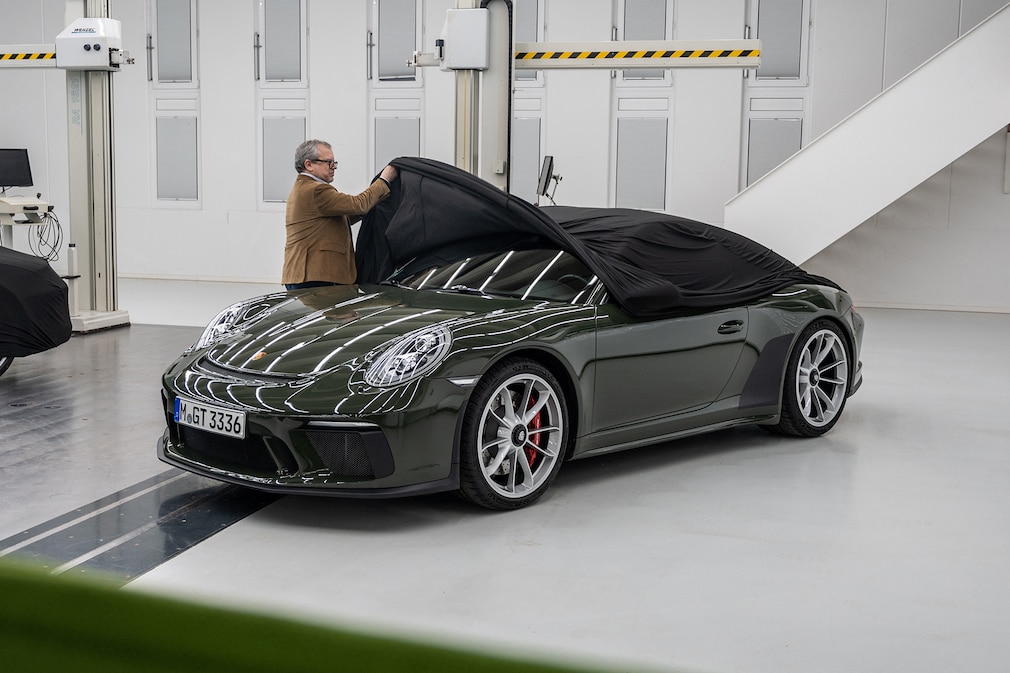 Uedelhoven still does around 50 percent of its business with Audi's neighbors. In the meantime, however, Hyundai and Mercedes also have them manufactured by him. The big designers like Luc Donckerwolke or Marc Lichte come and go with him. He calls some friends, just like Neo Rauch, the artist.
Because at some point Uedelhoven discovered his love for the big stage. So the real stage, not the one at trade fairs. Theater, opera – if a technically complex prop is needed in Bayreuth or Salzburg, then call Jürgen. Whether it's a seven meter high skeleton or, like last year, a car that hits the stage floor from a height of ten meters – "I always say first that we can do it".
Creative technical solutions
You can't earn a lot of money with the stage engagement. For him, says Uedelhoven, it's about something else, something higher: "If we support art, we're also good in other areas. And if we don't take art seriously anymore, we'll be one country among many."
Once he even built an imperial eagle for a production that fell from the ceiling. "We used a trunk lock as a hanger," says Uedelhoven. Great on the outside and great on the inside, if you will. Because behind the beautiful appearance there are often creative technical solutions.
What the future brings? "Car design has become interchangeable today," says Uedelhoven. "And if the vehicles then also drive autonomously at some point, everything will become even more interchangeable." Today it's just a matter of installing larger and larger screens. "For what content?" Uedelhoven shakes his head. Less would be more, he thinks.
In short: a little more courage couldn't hurt. Says it and adjusts his brown corduroy jacket.
Personal details: Jürgen Uedelhoven
His father had a model making company in Ingolstadt. Son Jürgen took over in 1990. He himself is a mechanical engineer. Drives Porsche privately.