Cars
Ken Block: With this Porsche he wants to go to Pikes Peak
Wacky, brutal and over the top are probably the first words that come to mind when you think of the Porsche Hoonipigasus. And they should. Because neither Ken Block nor Hoonigan are known for simple cars. On June 26, 2022, the rally driver wants to take part in the "Race to the Clouds" on the notorious Pikes Peak with the Hoonipigasus. And the eye-catching design of the unique Porsche was not chosen by chance.
The pink paint is strongly reminiscent of the "sow". Arguably one of the most famous Porsches of all time — a 1971 Porsche 917/20 to be exact. However, the body of the Hoonipigasus is based on a Porsche 911 type 964.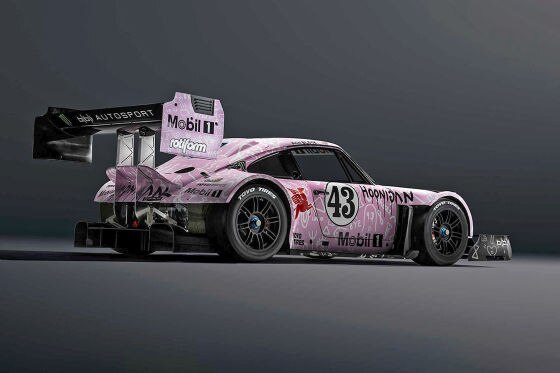 But not much of it remains. Not only front spoilers and wheel arches can be found on the Hoonipigasus in oversize: The rear is emblazoned with what is probably the largest spoiler ever fitted to a 911.
The mid-engine of the Hoonipigasus delivers 1400 hp

But as spectacular as the design of the Hoonipigasus is, the centerpiece is the four-litre mid-engine with twin turbochargers. The Porsche puts 1400 hp on the asphalt and weighs just 1000 kilograms. The all-wheel drive of the piggy Porsche should help to successfully climb the slope.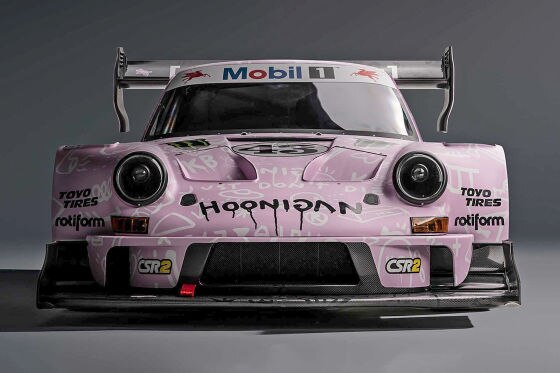 For the rally driver and well-known drifter, this year's "Race to the Clouds" is not the first race on this track. In 2005 he tried his hand at Pikes Peak with a Group N rally car and since 2017 Ken Block has been competing there with his Ford Mustang Hoonicorn RTR V2, which also has 1400 hp. But since the Ford is designed more for drifting than racing, Block has never relied too much on winning. That should be different with the Porsche Hoonipigasus at the end of June!