Cars
Kia EV6: driving report, everyday test, camping
I fell in love with our everyday test car, the Kia EV6. It's been a long time since I've been so impressed by a car. For a weekend my partner, who is still (just) above the Kia in my personal ranking, and I take the EV6 to the North Sea for camping.
One Hamburg-Husum and back, makes around 400 kilometers with a few detours. As soon as you sit down, you notice how easy the car is to operate. Two screens with simple, well thought-out menu navigation, separate climate control, steering wheel buttons, done. And all this packed in a finely finished cockpit with beautiful materials.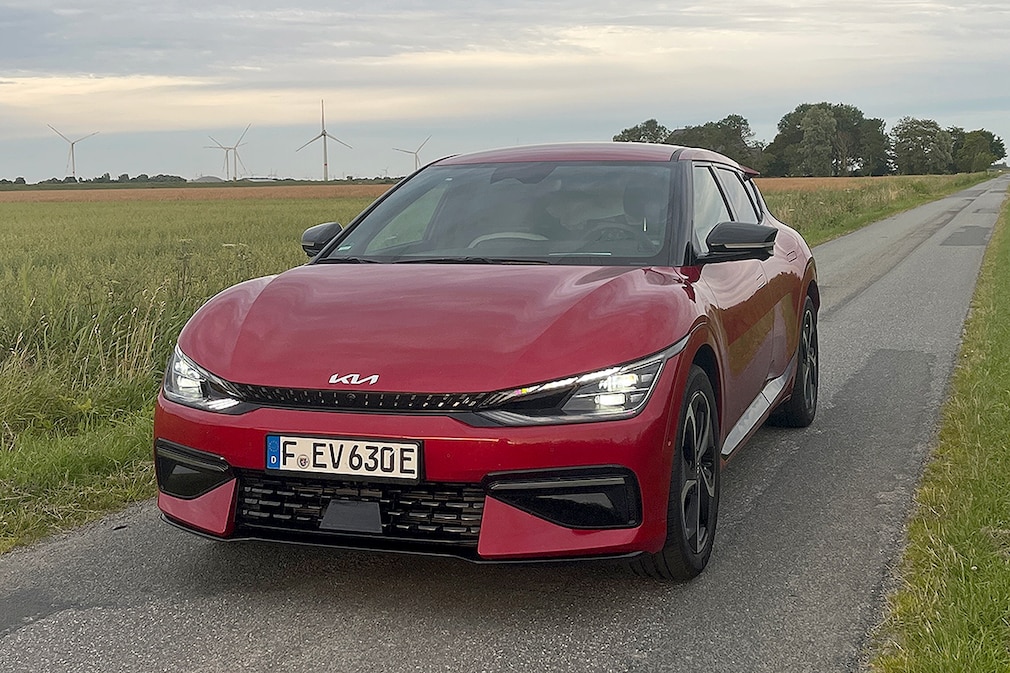 Trunk and battery can also go on vacation

The large trunk easily swallows our camping stuff. In general, the EV6 is extremely airy, including a huge storage compartment under the center tunnel in the cockpit. We cruise the first kilometers through the city in Eco mode with maximum recuperation. The car brakes hard when you step on the gas and feeds electricity into the 77.4 kWh battery, known as "One Pedal Driving". On the Autobahn then directly to "Sport" and off for it.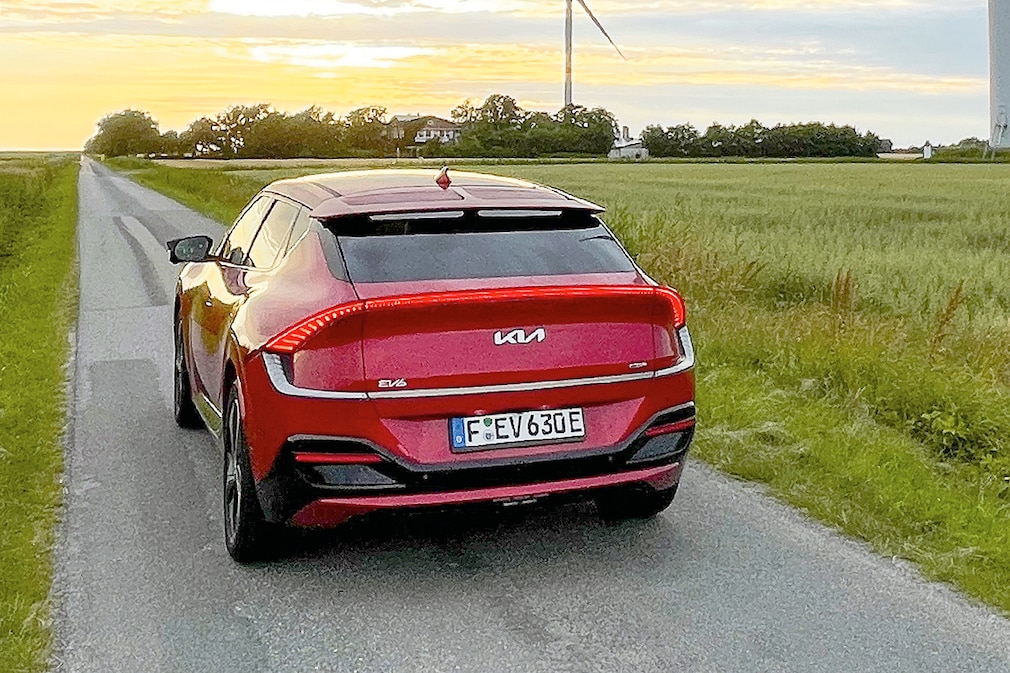 The optics match the driving performance

How the 325 hp push the 2.1 ton all-wheel drive forward is remarkable. Also the lack of wind noise, which is still pleasantly restrained even at 160 km/h. Driven in this way, only about 300 kilometers of range remain from the specified 484.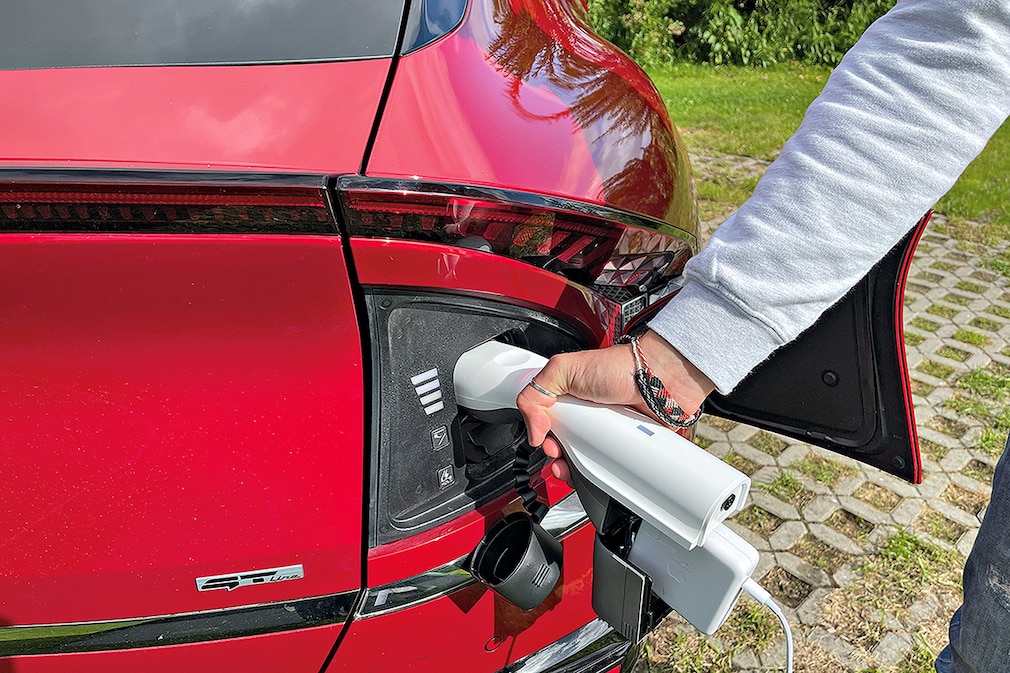 The EV6 is a huge power bank

But that's enough for us today, especially since the 800-volt technology of the EV6 allows lightning-fast charging during breaks (the battery is 80 percent full again in 18 minutes at the quick-charging station). Ingenious: A map in the infotainment shows the radius that you can manage with the current battery level. Speaking of charging: With an adapter, the Kia serves as a huge power bank next to our tent. Charge your smartphone, flashlight and other gear? No problem!
On the way back we drive overland. The large SUV is not in its element on narrow, winding roads, but it conceals its weight adequately thanks to the well-tuned chassis.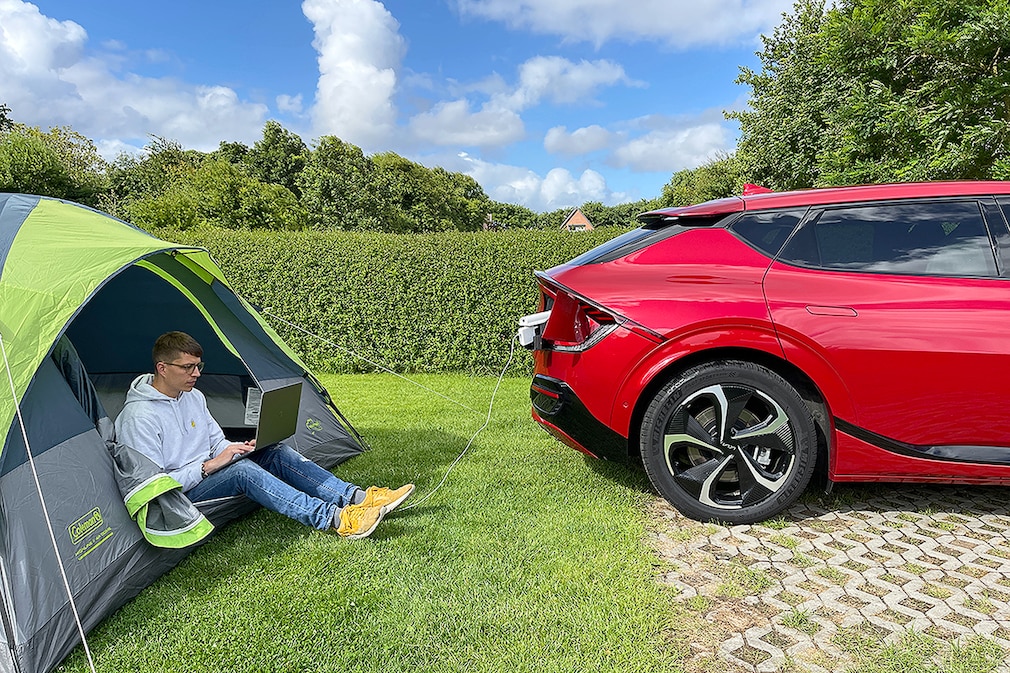 And what does the better half say? "Strong acceleration, a lot of space, and it also looks great. I really like it!" If that's not a statement. I would add: The Kia EV6 is not just a fantastic electric car. It's a fantastic car. Point.