Cars
Kia Niro 1.6 GDI plug-in hybrid: the SUV is so economical
We louts from the last bank did everything at school. Just not a 1.5 cut. How good that we can catch up on that now. At least when it comes to consumption.
First test drive in the new Kia Niro as a plug-in hybrid, the 1.5-ton car, which is 4.42 meters long, half high-roof van, half SUV – let's agree on crossover. 183 hp system performance are in the data sheet, so the third Niro (after the E version and full hybrid) is up to 100 km/h in 9.6 seconds. We hum silently, according to WLTP, the 11.1 kWh battery should be good for 65 kilometers, in city traffic even for 84.
Pretty quiet, pretty comfortable
First impression: pretty quiet, pretty comfortable; even his 18-inchers don't get on the intervertebral discs. Some excitement comes in the steering and suspension only on short breaks, then the driving event becomes slightly shaky, but never annoying. The Niro gets up to speed well, but responds to violent acceleration with a loud howl of its 1.6-liter petrol engine; unfortunately a sucker and no turbo, that would be more fun.
At kilometer 50, it's going uphill, the combustion engine speaks up. Up to this point, the average consumption on the display is 0.2 liters. Of course it doesn't stop there. As with all plug-in hybrids, the following applies: battery is empty, consumption increases; The battery is always at the bottom, the thirst of the petrol engine is always at the top. But: after 69 kilometers we actually have 1.5 liters. What a cut!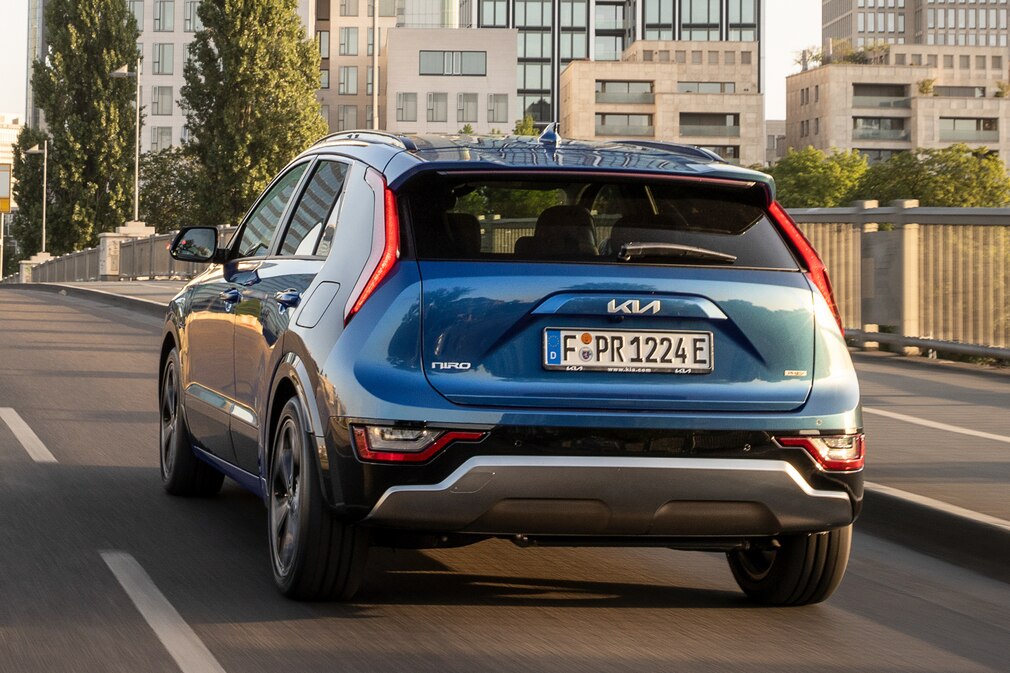 The trunk of the plug-in quickly runs out

Then we have to take a closer look again: trunk only 348 liters because of the battery, the hybrid has 451, the pure electrician even 475. What all three have in common is the cheap plastic on the trunk sides that scratches! What all three also have in common: comfortable seating position, top voice control, USB-C ports even in the front seats (for those behind). And where the three agree: It's not cheap.
Four-cylinder, transverse at the front, plus electric motor
134.6 kW (183 hp) at 5700 rpm
1.3 l S/100 km plus 10.5 kWh
The plug-in costs at least 36,690 euros, and the bonus (7177.50 euros including tax) is only available until the end of the year. It's complicated with a 1.5 cut. Like back then.