Cars
Kia Niro Hybrid (2022): What can the new Niro do at a competitive price?
The Kia Niro has been riding the green wave for a long time, but so far it has been quite unspectacular. The new one now also impresses with its cool look – and that's just one of seven surprises that we discovered on the first lap of our test-the-best driving event at the Bridgestone test site near Rome.
1. The shell: The first Niro from 2016 didn't hurt optically, shall we say. Now emotion is involved! The front as in the Sportage with sharp LEDs, the color-contrasting C-pillar even lets air through. If the Niro was a gray mouse up to now, he is now a colorful dog!
2. The size: At 4.42 meters, seven centimeters longer than the old one, with a wheelbase of 2.72 meters, two centimeters longer. Result: Leg and headroom significantly more generous.
Four-cylinder, transversely at the front + electric motor
77 kW (105 hp) at 5700 rpm plus 32 kW (44 hp) electric motor
Front wheel, 6-speed automatic
3. The details: Finally, the feet fit under the front seat in the back, which is not always the case with Kia. Also good: The hood stays up thanks to gas pressure dampers, USB-C sockets even in the front seats for the rear passengers, the load compartment cover folds like origami, and hides in the loading floor.
4. The technique: Like the EV6, the cheaper Niro also has the XXL screens around the driver, as well as the double control unit for air conditioning and multimedia, top voice control. Not many can do it that well.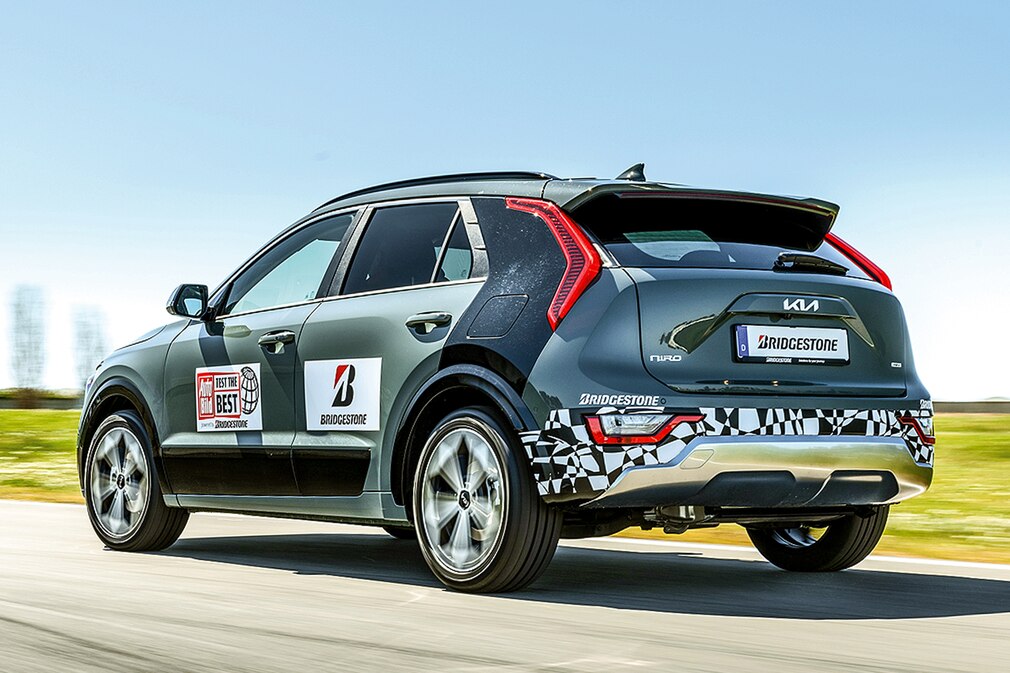 5. The driving experience: For our first round of testing, they gave us the Hybrid given. So 1.6 GDI with 105 hp and 44 hp electric motor, makes 141 hp system performance. Harmonious Unity! Yes, under full load the combustion engine announces itself loudly, but with the six-speed dual-clutch transmission you never feel that it feels artificial. Here is fuel saving no waiver! They have tuned the chassis and steering to be comfortable and good-natured.
The new Niro is available at a competitive price

6. All inclusive price:
30,690 euros for the
Hybrid
are a competitive price, seat and steering wheel heating, reversing camera and mobile phone connection are included.
7. Here's something else:
The plug-in hybrid costs about 6,000 euros more and is supposed to drive 65 kilometers electrically. From July 2022 the Niro EV will buzz, 204
hp
and up to 463 km range. This is going to be exciting!