Cars
Kimi Raikkonen: Ex-F1 star helps dog in car
The Iceman shows his heart for animals…
Kimi Raikkonen (42) was already a cult on the racetrack when he was still driving in Formula 1. But he has also become a star on social media since his wife Minttu introduced him to Instagram and Co.
Now, after retiring at the end of 2021, the silent man from Finland is no longer driving in the premier class himself, but that does not detract from his fame on social media.
A video recently caused a sensation in which he rushed to the aid of an apparently locked-up dog in Italy. Video shows the ex-F1 star holding a mug with his daughter through the open window of a parked car.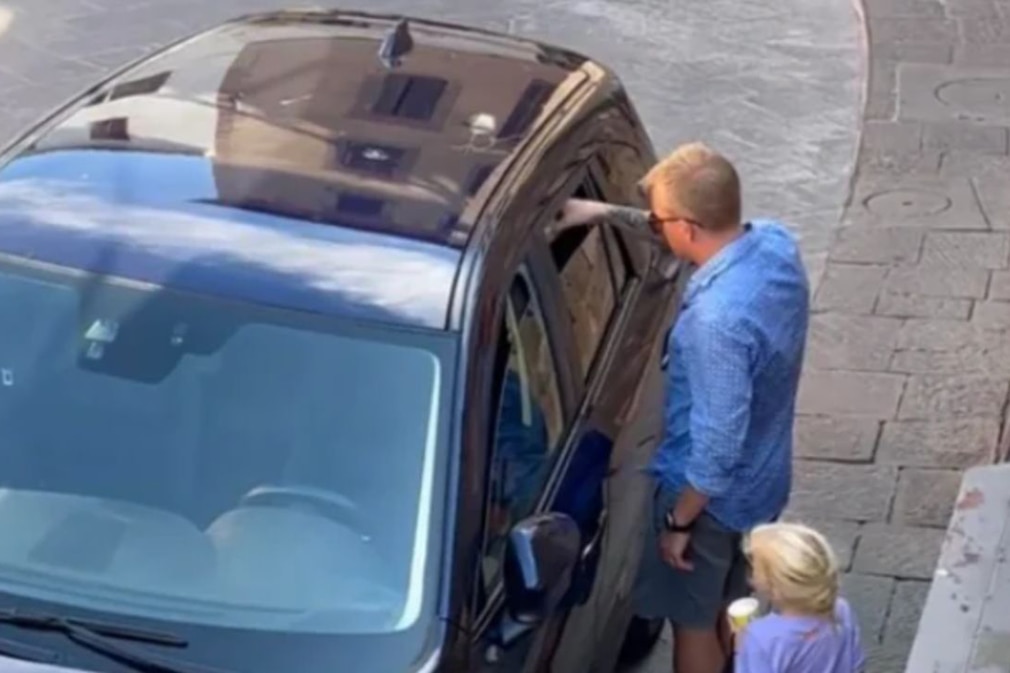 The scene was published on Gino Rosato's account. The Canadian with Italian roots is Raikkonen's sidekick and a senior team member at Ferrari, where Kimi won his world title in 2007.
In the post, Rosato explains that Räikkönen emptied his sundae, filled it with water and gave it to the dog in the car. The Iceman as an animal rights activist! Raikkonen had a German shepherd named Ajax for years.
Under the post, numerous fans thanked the Finn for his love for animals. Raikkonen was on vacation with his family in Tuscany. Over the weekend, Rosato also published a photo with ex-Ferrari driver and ex-President Louis Camilleri, which he labeled the town of Montalcino (south of Siena).