Life Style
Kissing on Tinderate ends with an emergency visit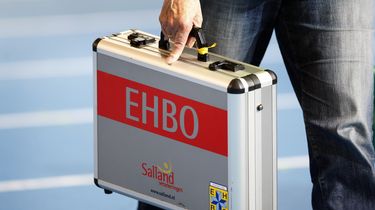 A Tinder date is currently quite risky because of the corona virus. But if you're sure you don't both have the virus, things can still go wrong.
Charles Harris (23) and Samara Hnaien (22) from Australia met via the well-known dating app and it all went great. The two even liked each other so much that they decided to kiss. But things went a little different there than planned. Samara tingled in the mouth while kissing. "It felt like you were having an allergic reaction, but that's weird because I'm only allergic to peanuts," she explained to BuzzFeed.
Peanut butter sandwich
Fortunately, Charles and Samara acted quickly. Because of this, they found out that Charles had eaten a peanut butter sandwich just before the date. Probably residual traces in his mouth from this had caused the allergic reaction. Samara then quickly explained to Charles how to give her an injection with an EpiPen. Then he called an ambulance. Fortunately, she was able to receive good help at the emergency department. She is now healthy again.
All Samara has left from the incident is a weird feeling about the date. "I was ashamed and so sorry for him. It is quite confrontational to have to inject someone, especially when you first meet. " Luckily for her, Charles stayed with her almost all the time. "He was very caring and made me feel comfortable and kept saying I shouldn't be ashamed."
Second date
In any case, the separate story of this Tinder date will be continued. The two have agreed to see each other again. Charles will not eat a peanut butter sandwich in advance this time. If the two really get into a relationship, they have at least a separate story to tell.