Cars
KTM 625 LC4 Supercompetition: legendary KTM as Supermoto
Sports motorcycle icon KTM is not lacking in self-confidence. The copywriters of the Austrians like to describe their own products with terms like "beast" or "scalpel". The press then responds with "legend". The awesome one is ready
Call
the oranges.
But if you shake your head now, you don't know the model range from KTM. In Mattighofen (north of Salzburg) there have always been bikes that go beyond words that drive like a razor and get the adrenaline pumping. This is especially true for off-road machines. Countless victories in all rally, enduro and motocross competitions around the world bear witness to this.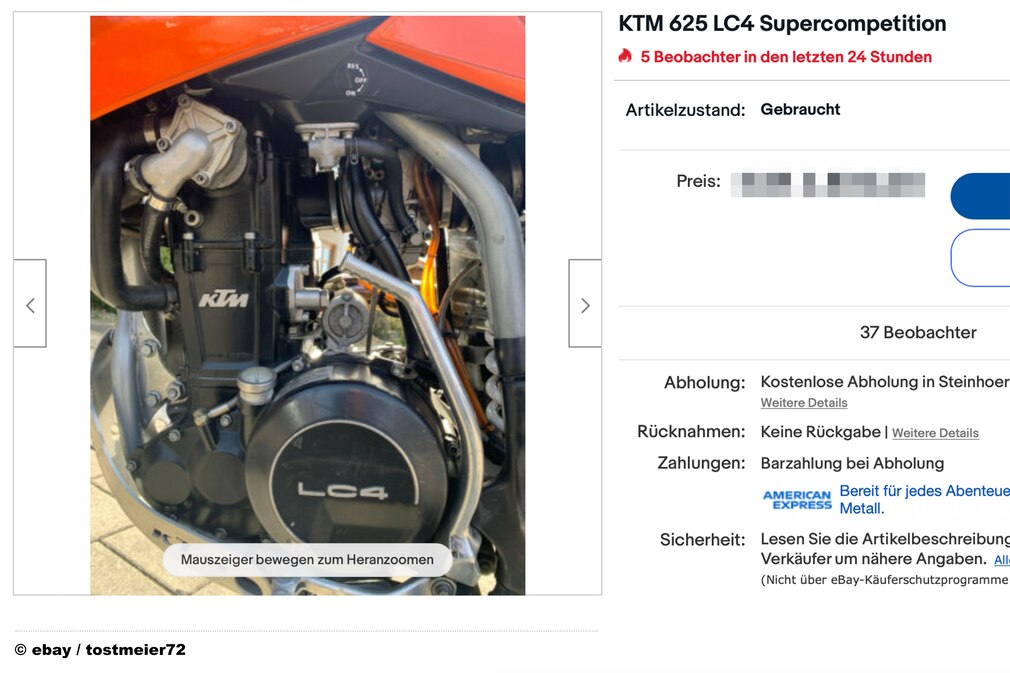 This converted KTM should make a lot of fun
A special KTM is currently being sold on eBay. It is a 2002 KTM 625 LC4 Supercompetition with 10,414 kilometers on the clock. According to the information, the machine is a real supercompetition. This means that there is no ignition key and no electric starter. But the single-cylinder has 54 hp and is therefore really powerful. He has 181 operating hours.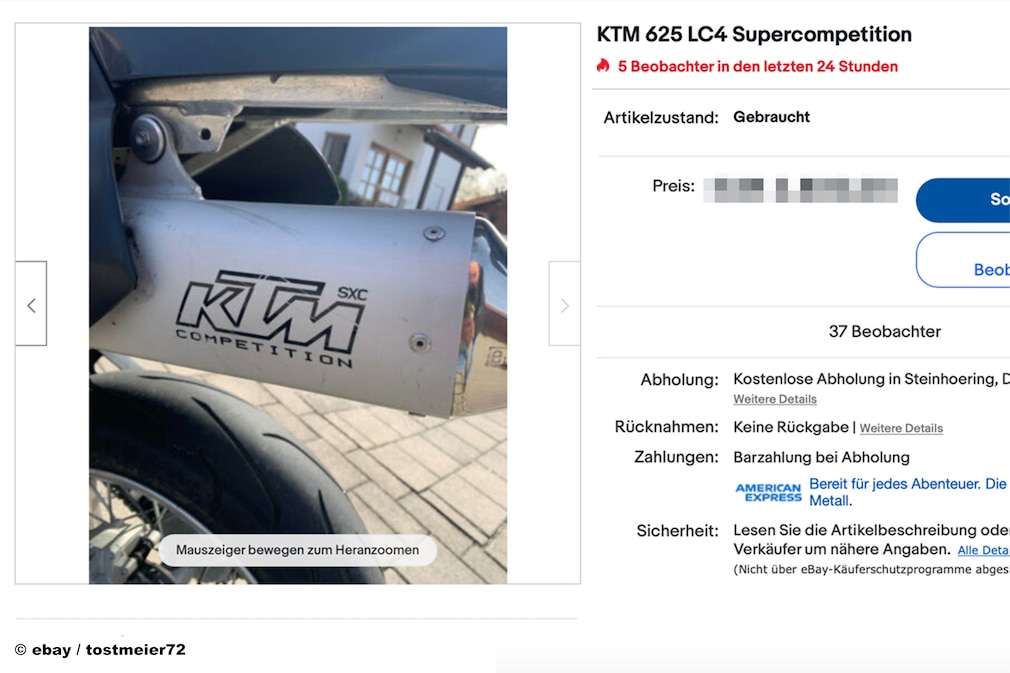 The seller puts the number of previous owners at "more than four". According to the information, the machine was converted to Supermoto. The last major check took place 400 kilometers ago at a specialist company in Munich. The MOT is fresh. The seller describes the tires as good as new. Age-related scratches are present. A repair stand is included with the bike. Price: 2800 euros.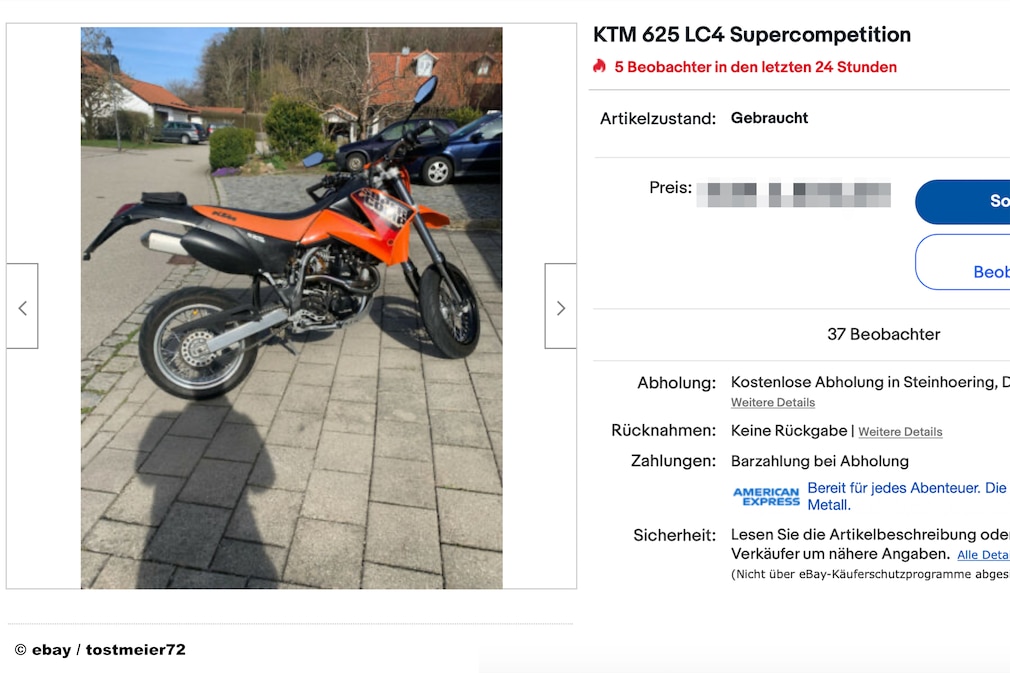 This is what you should know about KTM motorcycles

Anyone who is enthusiastic about the advertised KTM should first realize that it is not a comfortable motorcycle for all situations. Bring your bike to life with the Kickstarter in 2022? That's fine. But you have to want it. The LC4 engine is notorious for vibrating quite a bit. The electronic displays on board can sometimes cause problems with KTM. Slightly more oil consumption than average is possible. That the machine doesn't turn out to be the queen of ranges, probably.
Equipment for cross and supermoto riders
That should be the easiest exercise for hot shredding around the corners for the undercarriage. It was mentioned that the single cylinder has enough guts for explosive acceleration. The question of longevity remains? At KTM, things are basically very orderly. Provided the motorcycle has been given the necessary care. The interested party should definitely check this carefully. Because off-road use is just as stressful as dynamic cornering. At best, the seller can indicate here when the machine became a supermoto and how professionally the conversion took place.