Cars
Le Mans: BMW shows LMDh draft for IMSA – and Le Mans?
The 24 Hours of Le Mans in 2023 will be a real motorsport festival. Nine manufacturers are already fixed. The sports car world championship is booming again thanks to the new top class.
Background: In 2023, two different categories will form the top division. These are the hypercars that have been used in the sports car world championship since this year, as well as the LMDh prototypes (Le Mans Daytona hybrid), which will also make their debut in the American IMSA series from 2023.
Five manufacturers have announced the construction of such an LMDh prototype: Acura and Cadillac, but also the German car manufacturers Porsche, Audi, BMW.
BMW has now shown the picture of a concept study for the first time. Mike Krack, Head of BMW M Motorsport, says: "We are in a spirit of optimism. BMW has a successful history in prototype racing, the triumph at Le Mans in 1999 will not be forgotten. To relive this story in a modern prototype with M-Power will inspire the fans of BMW. "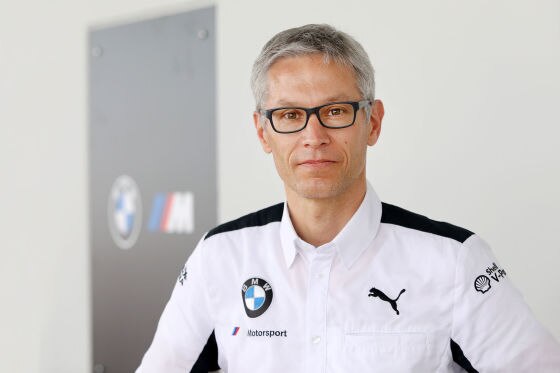 From 2023, BMW will primarily focus on the IMSA series. But Le Mans should also be on the plan, although the Munich team has still not communicated that.
BMW and the Sports Car World Championship have been at war since BMW withdrew from the GTE Pro class after just one season in 2016, but at the same time stayed in the IMSA. The USA is the most important vehicle market for BMW.
The team will be the IndyCar racing team Rahal Letterman, as with the GTE program. As a chassis partner, BMW will team up with Dallara. Oreca is by far the most successful LMP2 brand to date. But the current Daytona prototypes are also based on the LMP2 chassis – and this is where Dallara, in cooperation with Cadillac, has the edge.
The engine architecture is free for the manufacturer, but a standard hybrid system with 50 kW output is installed. At BMW, experts expect a V8 as a combustion engine.
In the concept study, the BMW M LMDh comes across as aggressive. The head of BMW Group Designwork Michael Scully explains: "This project is about combining the iconic elements of the design DNA of BMW M Motorsport with the performance-oriented architecture of an ultra-modern prototype." That means: The front has a large front spoiler for aerodynamic downforce, the nose is divided into two tunnel systems.
BMW last won the 24 Hours of Le Mans in 1999 – back then with former Formula 1 drivers Joachim Winkelhock, Pierluigi Martini and Yannick Dalmas.