Cars
Le Mans: This is what Porsche's new Le Mans racing car should look like
Le Mans is booming. A number of manufacturers are announcing their 100th birthday. In the top category, hypercars such as Toyota or Peugeot then compete against the so-called LMDh prototypes (Le Mans Daytona hybrid). Just under a year ago, Porsche also announced that it would compete in the 24 Hours of France with an LMDh racer in 2023.
Now there is a first impression of the new super sports car for the classic in France: At its Night of Champions, Porsche published computer graphics of the racing car that are reminiscent of three historical models.
The rear end is similar to the earlier GT1 car with which Porsche won the Le Mans 24 Hours in 1998. Particularly noticeable: a long red neon band. At the front, the low-lying headlights are captivating, the position of which is intended to be reminiscent of the legendary Porsche 956, which won all the titles in the sports car world championship from 1982 to 1984. The nose falls flat, the wheel arches protrude like in the former LMP1 era.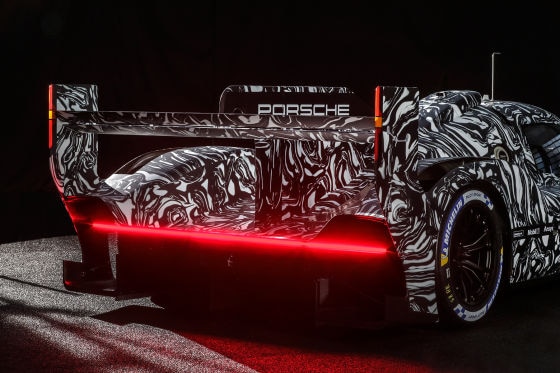 No further details about the Porsche-LMDh are known so far. One thing is clear: Porsche, like its sister company Audi, is working with the LMP2 manufacturer Multimatic. Both Volkswagen subsidiaries will build a four-liter V8 biturbo. The standard hybrid system comes from Bosch and enables a system output of 680 hp.
The US top team Penske – the most successful team at the legendary Indianapolis 500 miles – will be the task force. Customer teams can also buy the Porsche.
Two development drivers have also been confirmed: Former Formula 1 driver Felipe Nasr (ex-Sauber) and American Dane Cameron have a lot of experience from the North American sports car series IMSA series. The new racing cars can also start there. The project manager is Urs Kuratle, the former Formula 1 chief mechanic of the Swiss Sauber team. He has been with Porsche since 2013.
Porsche has already won the classic on the Sarthe 19 times. The last win at Le Mans was in 2017 with Timo Bernhard, Brendon Hartley and Earl Bamber at the wheel. The debut of the new racing car is planned for 2023. The test program will start at the beginning of 2022.