Cars
Lexus Electrified Sport Concept: an electric LFA successor?
Seven minutes and 14 seconds: This is the time the Lexus LFA 2011 burned into the asphalt of the legendary Nordschleife at the Nürburgring. Add to that the sharp optics and the breathtaking sound of the V10 naturally aspirated engine – this is how the Japanese conquered the hearts of many fans. So far there has not been a successor model, but that could change with this study!
In late 2021, Lexus President Akio Toyoda announced that Lexus would develop an all-electric sports car that would retain the original driving taste, or "secret recipe," of the
LFA
heritage. According to Toyota, the new all-electric Lexus vehicles will help usher in the next era of premium performance driving.
Long front, huge rear diffuser

The sports car study was then officially presented as the Electrified Sport Concept at the Festival of Speed ​​in Goodwood 2022. The flat athlete presents itself with a long hood and a low front, whose air inlets on the headlights are reminiscent of the McLaren 720S.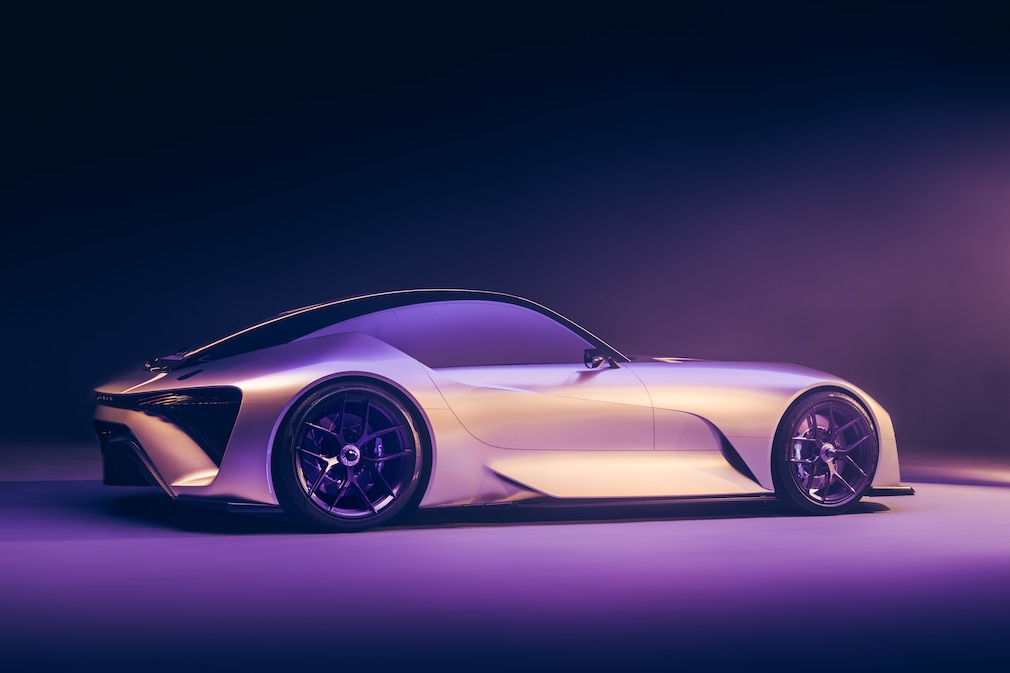 In profile, the enormous length of the "bonnet" catches the eye, the compact driver's cab has moved far to the rear. A design line rising from the front wheel arch runs along the side and flows into the roof line with a large swing. Another eye-catcher are the small doors that open over the mighty sill.
A range of up to 700 km should be possible

The rear takes up the large front openings again, the taillights are integrated. A huge rear diffuser with a central fin is emblazoned in the middle. As in motorsport, there is another rear light in it.
Lexus has not yet announced much about the performance. But what the Japanese reveal: The solid-state battery technology should enable acceleration from zero to 100 km/h in the low two-second range, the range should be around 700 kilometers. For comparison: The
LFA
got 560 out of his 4.8 liter V10 naturally aspirated engine
hp
it manages the sprint to 100 km/h in 3.7 seconds.
The super sports car is one of the lighthouse models with which Toyota advertises its electric offensive. By 2030, Lexus is to become a purely electric brand as part of the realignment. If he
LFA
successor is worthy of its legendary predecessor, and whether it can surpass it on the ring only time will tell.