Tech
LG 4K OLED TV (C9) + Nintendo Switch Lite for only 1333 euros!
MediaMarkt.de is launching a MEGA ENTERTAINMENT OFFER these days! The LG 4K OLED with 55 inches (C97) is available together with a Nintendo Switch Lite console for unbeatable 1,333 euros!
The price advantage of this bundle speaks for itself. The German version of the OLED55C97LA is equipped with HDMI 2.1, supports popular streaming apps such as Netflix, Prime Video or the newly launched Disney + and even offers support for AMD FreeSync and Nvidia G-Sync. The 4K OLED is therefore also more than interesting for gamers. In addition, all important image and sound standards are supported including 4K / 120p transmissions with HDR10, HLG and Dolby Vision. Dolby Atmos 3D Sound is also on board. The Nintendo Switch Lite, on the other hand, has become a real bestseller in the past few days and weeks. Sold out at most online retailers, there are still contingents at Mediamarkt.de. And if that weren't enough, you will even get a 100 Euro Lieferando voucher! And this is how you do it:
Place the 4K OLED TV (C9) in the shopping cart: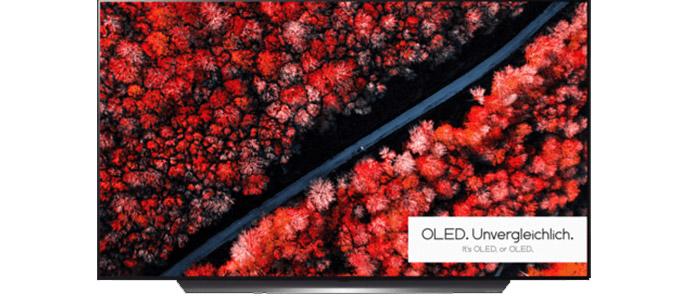 2. Place the Nintendo Switch Lite in your favorite color in the shopping cart:
3. Go to the shopping cart and look forward to the special price of 1,333 euros!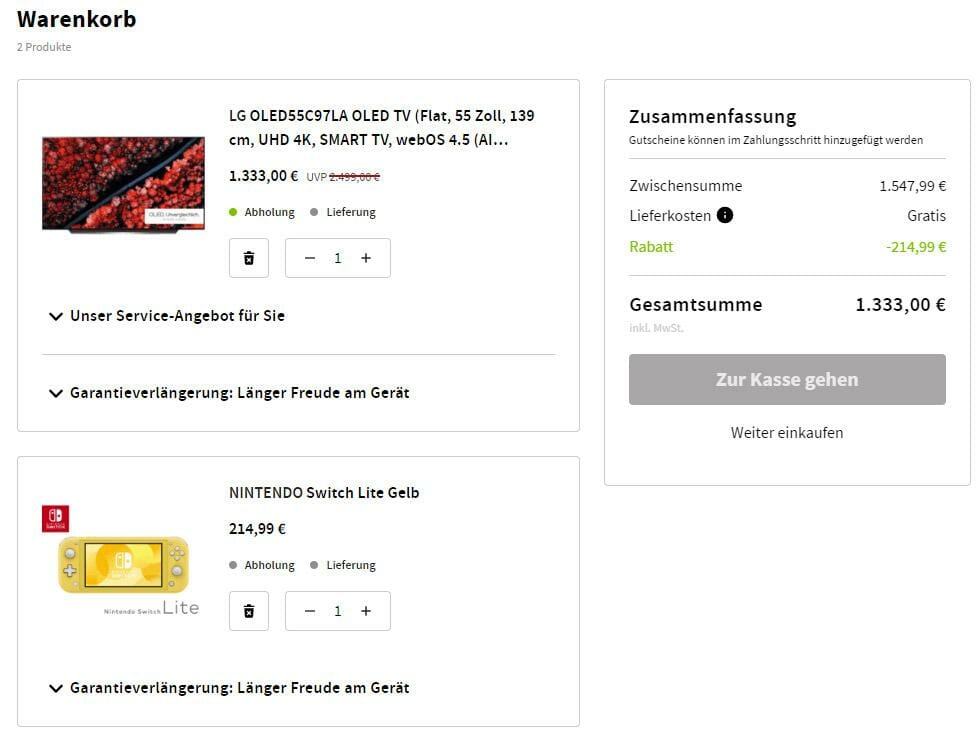 In the shopping cart, the price of the Nintendo Switch Lite console (preferred color) is deducted directly from the total price in the summary. You only pay 1,333 euros. The price of this bundle is currently unbeatable! Now all you have to do is complete the purchase order, sign in with your MediaMarkt account or as a guest, specify the delivery address and pay!
4. Register the product and collect a 100 € Lieferando voucher
And now comes the icing on the cake. Anyone who bought the OLED / Switch bundle between March 30, 2020 and April 4, 2020 (11:59 p.m.) can register the OLED at www.promolg.de and collect a € 100 Lieferando voucher. This will be issued as soon as the cancellation period has expired.
We hope you enjoy this entertainment heavyweight.