Cars
Lidl car subscription: Nissan Leaf in cooperation with Like2Drive
A car from the supermarket? Actually nothing new. But this offer from Lidl (2021 nationwide 3226 branches) has it all. For the first time, Germany's second largest discounter is offering a new car as part of a car subscription. Together with the Cologne company Like2Drive, there is still an electrically powered Nissan Leaf available until June 26th at a monthly rate of 279 instead of the regular 329 euros.

Cooperation between Like2Drive and Lidl
The term of the car subscription is one year. 10,000 kilometers are included in the Nissan Leaf. If you drive more, you pay 19 cents per additional kilometer. The savings for the Lidl Leaf is 600 euros over the entire term. A real discount car.
Ordering is only possible via the Lidl Plus app. The user receives a discount code via a save button and is then forwarded to the Like2Drive homepage. There the E-Nissan actually costs 329 euros. After entering the code, the monthly rate is reduced by 50 euros.
Sure, the Nissan Leaf is not a red hot electric car. But 150 hp and a range of 270 kilometers make it an interesting everyday vehicle. Against the background of long delivery times and rising car prices, car subscriptions are becoming increasingly popular. With this form of car ownership, the user pays a monthly flat rate that includes everything except electricity for the battery.
After a year, the car goes back to the provider without any additional payments. The fully digital ordering process, which can even be done via smartphone, is also innovative. Enter data, send the driver's license scan, and the Lidl Leaf is ordered in just a few minutes.
Free charging station at over 400 Lidl branches
Interested parties should be quick. As expected, there is a run on such discount offers. "We have around 50 orders a day," reveals a Like2Drive employee. Means: By the end of the campaign, all Lidl Leaf should be easily sold out.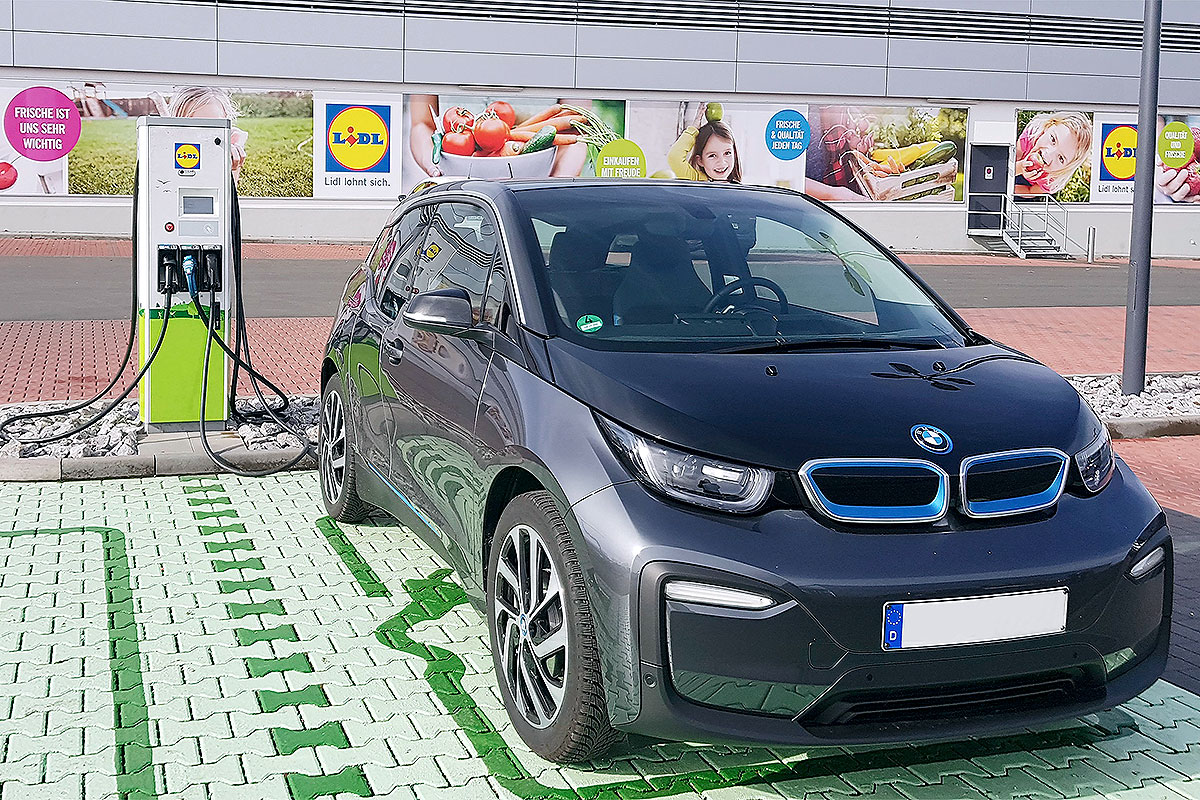 In addition to the vehicle, Lidl offers customers who drive an e-car another attractive opportunity to save: there is a free charging station available at over 400 branches, many of them even with a DC fast charging function.