Cars
Lightyear 0 (2022): This electric car charges itself
Drive through everyday life with solar energy? This idea should become reality with the Lightyear 0 in 2022. The Dutch start-up relies on its own drive concept and would rather go along with the performance data Range shine than with acceleration values. The Lightyear 0 can be ordered now, and production is scheduled to start in autumn 2022 in Uusikaupunki, Finland.
560 km Range at a consumption From 10.5 kWh per 100 km and a speed of 110 km/h – the efficiency of the vehicle plays a decisive role in this data. Looking at the shape of the car, it is immediately clear: the aerodynamicists were in charge here.
The Lightyear looks like it is made of one piece and does without beads and edges in the sheet metal. This ensures a particularly calm air flow and thus less air resistance. The drag coefficient of the e-car is therefore below 0.19. A maximum range of up to 625 kilometers should be possible according to WLTP.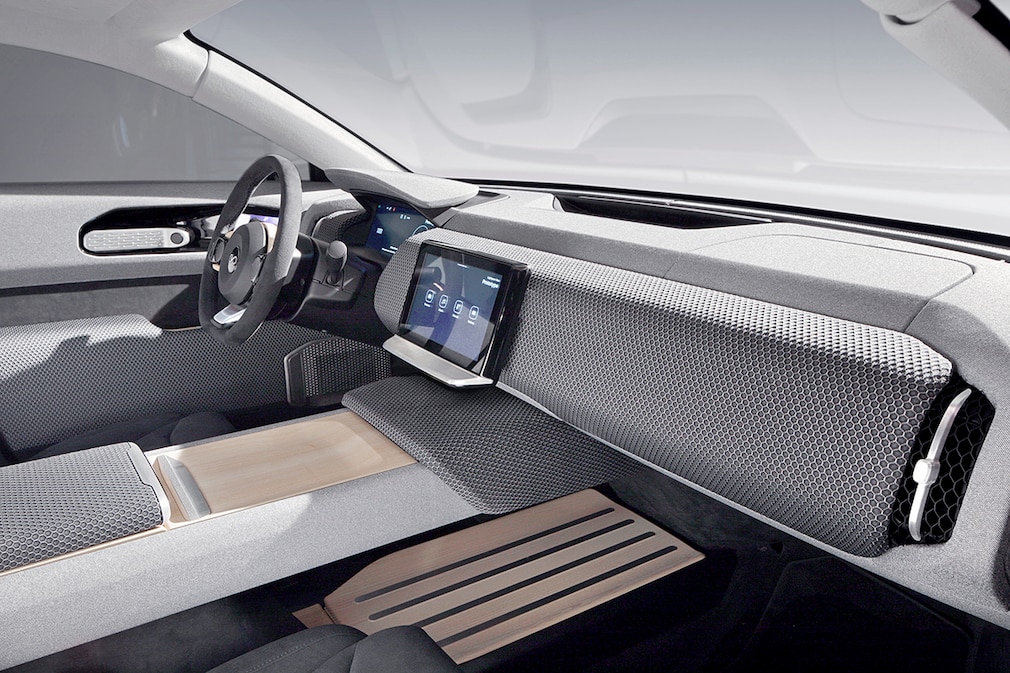 With these values, performance only plays a minor role. From zero to 100 km / h, the electric sedan needs a smooth ten seconds, at 160 km / h it's over.

Plenty of interior space
The design is very reminiscent of the Mercedes EQXX study, except that Lightyear showed its vehicle to the public in 2021 and could therefore have served as inspiration for the Swabians. The start-up does without active aerodynamics, instead of door handles there are only buttons. The rear wheel arches are partially covered, but the cover can optionally be omitted.
With a length of around 5.08 meters and a width of 1.97 meters Light year 0 not really suitable as a city car. There should be room for up to five people and their luggage can be accommodated in a 640 liter trunk.
The dimensions at a glance:
• Length: 5083mm
• Width: 1972mm
• Height: 1445mm
• Curb weight: 1575 kilograms
• Trunk volume: 640 liters

Four individual motors and 60 kWh battery capacity

Four wheel hub motors power the Lightyear 0. This clearly differentiates the e-car from its competitors, who mostly focus on one engine set per axis. A sophisticated engine control system is designed to ensure that the torque distribution is always adjusted. The Dutch company specifies the battery size as 60 kWh, and the battery pack is said to weigh around 350 kilograms.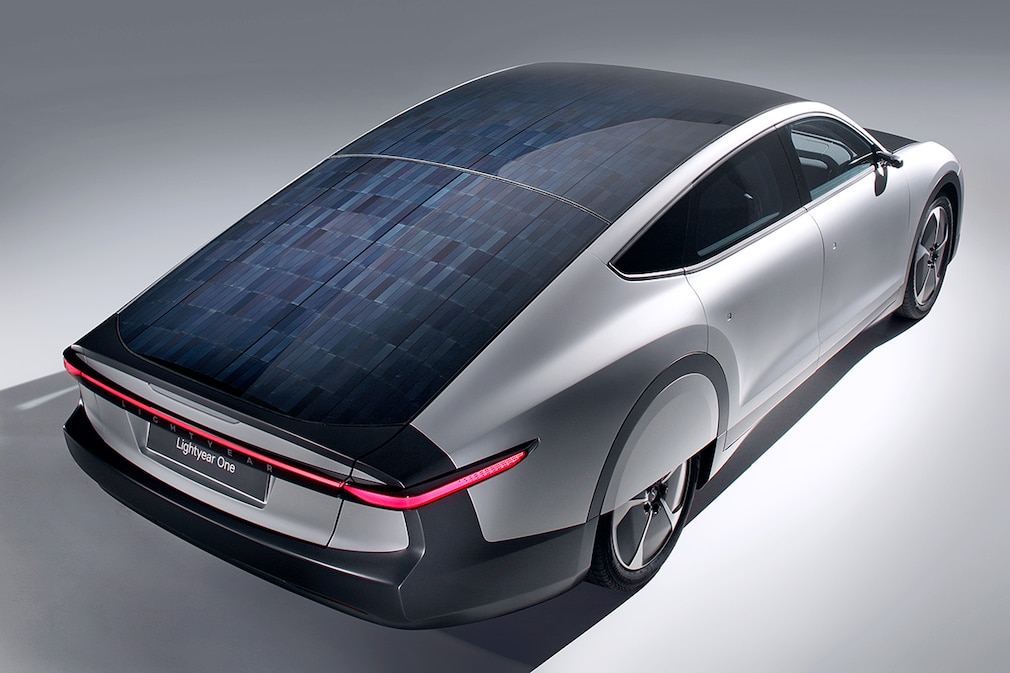 Solar cells on the vehicle roof
The power storage can be refilled with 3.7 kW at home, with 22 kW at public charging stations and with up to 60 kW at the fast charger. But that is not always necessary – because Lightyear relies on a large number of solar cells on the vehicle, which should give the Lightyear 0 a range of up to 70 km per day under ideal conditions. That means: no matter whether the car is driving or standing in front of the office, the battery is constantly being charged on sunny days.
High price, start of production in autumn 2022

The Lightyear 0 is available to order now. But the price still has it all: The e-car costs at least 250,000 euros, an optional paint finish costs another 5,000 euros. Production of the Lightyear 0 will start in autumn 2022.