Politics
Live blog – Political parties talk about federal government, cold reception for Prime Minister Wilmès in Brussels hospital
Staff of Brussels Sint-Pieters hospital in Brussels are turning their backs on Prime Minister Wilmès
Prime Minister Sophie Wilmès (MR) visited the Delta Hospital and St. Peter's Hospital in Brussels today, she announced on Twitter this evening. She saw it as "important moments of meeting and dialogue". "Health situation, mental strain, job valuation, health care financing, it's all been discussed," it sounds.
The visit should normally take place in complete discretion and serenity. Only the reception that the prime minister received in St. Peter's Hospital in Brussels was not the most cordial. The staff were lined up in a kind of long guard of honor when the prime minister drove into the hospital by car. But when the car passed, the caregivers turned their back on her ostentatiously. The images that are shared on Twitter speak volumes:
Their protests allegedly focused on savings, low wages and staff shortages in health care. Staff are also angry with how the government handled the corona crisis and made it legally possible during the corona crisis to reclaim health workers, the socialist union ACOD said on Facebook:
With which government are we tackling the economic consequences of the corona virus here? Parties speak to each other again
SP.A chairman Conner Rousseau and his PS colleague Paul Magnette have started exploratory talks with other party chairpersons with a view to forming a new federal government. That writes Het Nieuwsblad and is confirmed to VRT NWS. However, these are still "embryonic" talks, but the hope is that there will be a new federal government by the end of September.
Germans protest against corona measures
In several German cities today there were demonstrations against the restrictive measures against the spread of the corona virus.
Measures will also be relaxed from Monday in the Hungarian capital Budapest
As of Monday, measures against the new corona virus in the Hungarian capital Budapest will be relaxed, Prime Minister Victor Orban announced. The inhabitants will be allowed to leave their home without having to give a good reason. Shops will also be able to stay open longer and restaurants with an outdoor area will again be able to receive guests there.
The same relaxations had taken effect two weeks ago in the rest of Hungary, but not in Budapest. The rules of distance and wearing a mouth mask remain mandatory across the country.
Dutch government bought millions of useless mouth masks
The Dutch government has bought over 5 million mouth masks, which were intended for healthcare, but turned out to be unusable after research. That writes the Dutch newspaper AD, based on figures from the National Consortium Resources (LCH). Another 3.9 million masks have been disapproved for the time being, but may still be usable later.
The national consortium was established in March to centrally purchase and distribute personal protective equipment for healthcare workers, thereby preventing hospitals from having to plunge into that 'wild west market'.
Poor quality mouth masks are a common problem. Some 30 to 40 percent of the specimens purchased by Dutch hospitals themselves were also rejected by laboratories. There are also many false certificates in circulation, the newspaper writes.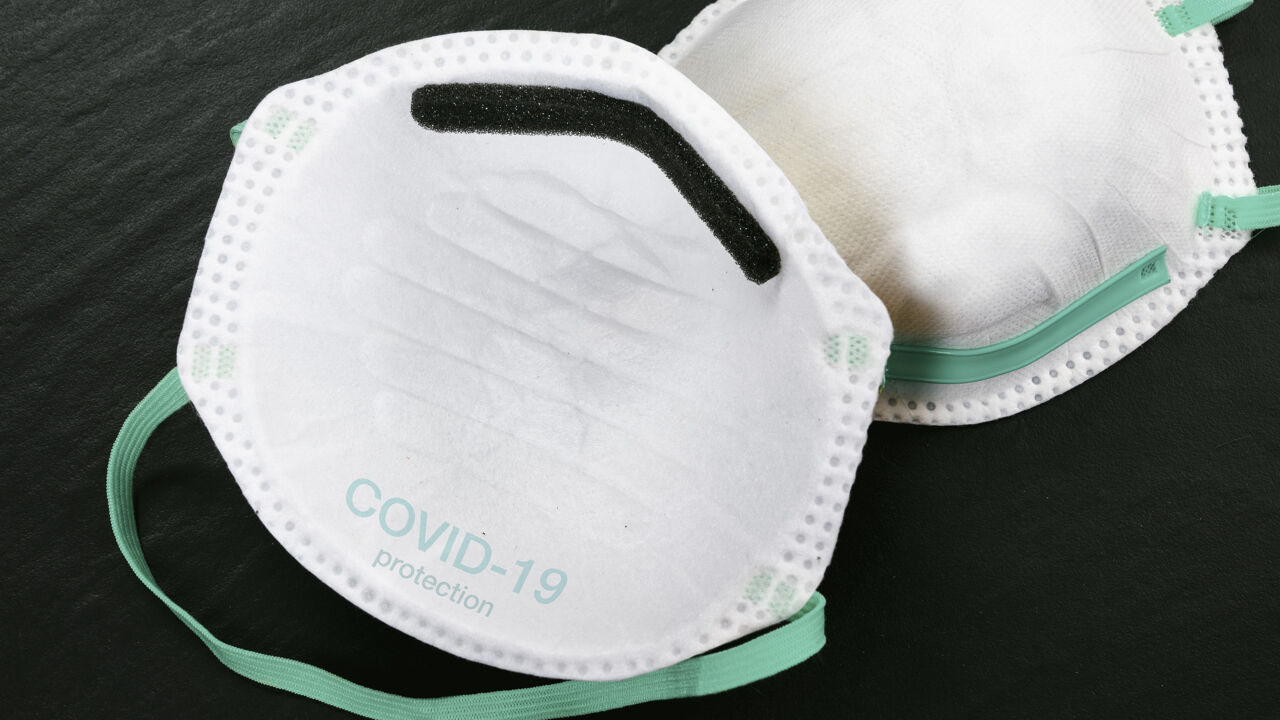 Getty Images
Fewer than 100 new corona deaths in France
In France, 96 new corona deaths were registered in the past 24 hours. This brings the total number of deaths since the start of the pandemic to 27,625 among our southern neighbors.
Pressure is also decreasing in French hospitals. The number of patients falls below 20,000. 350 new patients were enrolled with Covid-19. About 2,132 people are in intensive care, 71 fewer than Friday.
11-year-old Mies takes camera from Linde Merckpoel on her "first day of school"
Washing hands, fever check, corona test, benches with 1.5 meters in between and a weird playing time: it was a crazy 'first day of school' for 11-year-old Mies. She took Linde Merckpoel's vlogging camera in her satchel.
Corona pushes more Spaniards into poverty
Measures are now being relaxed in large parts of Spain, but not in Madrid and Barcelona. In the capital Madrid, it is also becoming clear that the de corona crisis is pushing more people into poverty.
Here and there was queuing in stores of large chains
In the end it was not a surprise today in the shopping streets, but outside the cities it was busier here and there in the large stores of chains such as Decathlon. At the Ghent site, customers had to queue for about 20 minutes before entering.
Accessories for fitness are especially popular, because quite a few people work on their fitness at home. And there are also many bicycles sold, as this report from "Het Journaal" teaches: