Cars
Long live the diesel: BMW 730d manages 1650 km without refuelling
The diesel is not dead yet! At least since the tangible diesel scandal, the self-igniter has had a difficult standing, and the next step is even a penalty tax. But when it comes to range and efficiency, nobody can beat it! While ranges of 500 kilometers are already considered decent for electric cars, many diesels manage 1000 kilometers on one tank. But there is a lot more, as Youtuber Joe Achilles has now shown!
Achilles' plan: With his private BMW 730d of the G11 series, he wanted to drive from London to Madrid on just one tank of fuel. Distance according to Google Maps: around 1700 kilometers.
It is not the first attempt at Hypermiling for the YouTuber, because about a year and a half ago he wanted to try out how far his 265 hp BMW could do with just one tank of fuel. At that time it was over after about 1450 kilometers (900 miles) due to less than ideal conditions. But Achilles felt there was more to it than that – and he was right.
It started at 4 a.m

This time it should go from the British to the Spanish capital, as sparingly as possible. To avoid London's rush hour traffic, Achilles and his passenger left at 4am for the Eurotunnel to catch the train to France.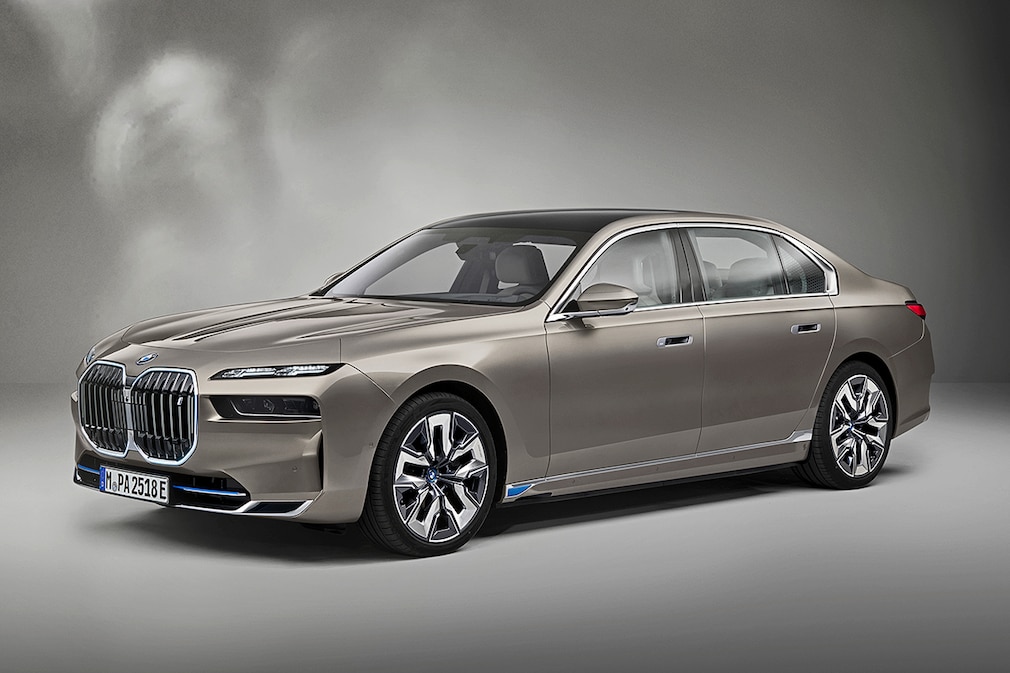 Time to take a look at the car. As already mentioned, the two men were driving a BMW 730d. The sixth generation of the 7 Series came onto the market in 2015, received an extensive facelift in 2019 and was much discussed due to the 40 percent larger kidneys and will be replaced by the successor known as the G70 at the end of 2022.
In-line six-cylinder diesel with 265 hp

Achilles' 730d is a pre-facelift model that he says he bought used for less than €30,000. The Briton was particularly taken with the engine: the three-liter in-line six-cylinder diesel with the abbreviation B57 initially delivered 265 hp and 620 Nm of torque (later 286 hp and 650 Nm) in the 7-series, which are delivered to the rear wheels via an eight-speed automatic transmission. BMW specifies the consumption as 4.5 to 4.9 liters per 100 kilometers.
Far too much to get from London to Madrid on one tankful. Before leaving, the BMW's 78-litre tank was filled to the brim with diesel. According to Achilles' calculations, they had to achieve an average consumption of just 3.67 liters per 100 kilometers (64.1 mpg) to get to Madrid without refueling (including buffer).
The BMW was not specially prepared

The entire route was completed in "Eco Pro Individual" driving mode and a speed limiter was set at 100 km/h. Then it was important to avoid unnecessary braking and acceleration and to drive as smoothly as possible.
At its peak, the 7 Series consumed just 3.49 liters/100 km

On the route across France at a maximum of 100 km/h, consumption continued to tumble. First to 3.92 liters per 100 kilometers (60 mpg), and at peak times the 7 Series, which weighs around two tons, consumed just 3.49 liters of diesel per 100 kilometers (67.4 mpg). While the driver and front passenger needed a break to recharge their batteries, the BMW drove on stoically.
In the end, the 7 Series had a remaining range of over 150 km

After a 22.5-hour drive, Achilles and his passenger reached Madrid at 3:30 a.m. (Spanish time). The trip meter read 1026.5 miles, which corresponds to 1652 kilometers. Mission London-Madrid with one tank: successful!
E-car: Top 5 ranges according to WLTP
Selected products in tabular overview

| | | | |
| --- | --- | --- | --- |
| | Mercedes EQS (WLTP range up to 785 km) | RRP from EUR 107,327, savings: up to EUR 6,235 | |
| | Tesla Model S Long Range (WLTP range up to 663 km) | RRP from EUR 101,990.00 | |
| | BMW iX (WLTP range up to 630 km) | RRP from EUR 77,300, savings: up to EUR 13,386 | |
| | Ford Mustang Mach-E (WLTP range up to 610 km) | RRP from EUR 56,500, savings: up to EUR 10,291 | |
| | BMW i4 (WLTP range up to 591 km) | RRP from EUR 59,200, savings: up to EUR 12,090 | |
What is even more impressive is that the 730d did not reach the Spanish capital with the last drop of diesel, but even showed a remaining range of around 155 kilometers (96 miles). Theoretically, even 1800 kilometers would have been possible with just one tank filling.
Even the streamlined and ultra-modern Mercedes EQXX can't keep up. The electric car made it over 1000 kilometers from Stuttgart to the Côte d'Azur at the beginning of April, before it was able to extend its own record to 1202 kilometers with just one battery charge in the run-up to the Goodwood Festival of Speed. The 7 Series would have continued driving at least 450 kilometers.