Cars
Lotus Emira V6 First Edition: test, engine, price
It frightens traditionalists, others see it as an opportunity – electromobility. Lotus is among the others. Elise, Exige and Evora have recently mothballed the lightweight specialists from Hethel, England. As a transition, until the new fully electric models come from 2023, a sports car with a combustion engine was developed again.
His name: Emira. Conceptually, the new mid-engine sports car has become much more suitable for everyday use, classier and more comfortable than anything that came before it. On the road and the race track, however, it has lost none of the lateral dynamic talent that is typical of the brand. A 3.5-liter supercharged V6 with Toyota genes and 400 hp is at work behind the pilots, in the coming year Lotus will then push the version with the four-cylinder turbo from the AMG A 45 with 360 hp and eight-speed double clutch.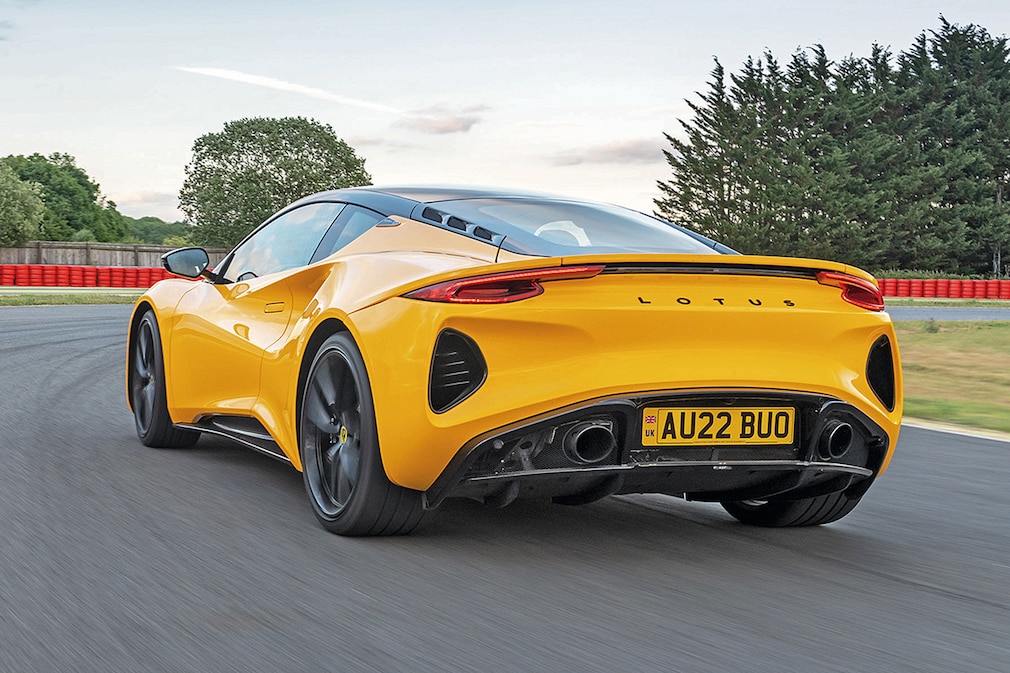 The hand switch fits the Emira better

The V6 version, on the other hand, comes either as a puristic and slightly gnarled six-speed manual switch or with a six-speed automatic. Our tip: switch gears yourself. The automatic is no fun, reacts too sluggishly, and the paddles are too far inside and difficult to reach, giving hardly any click feedback.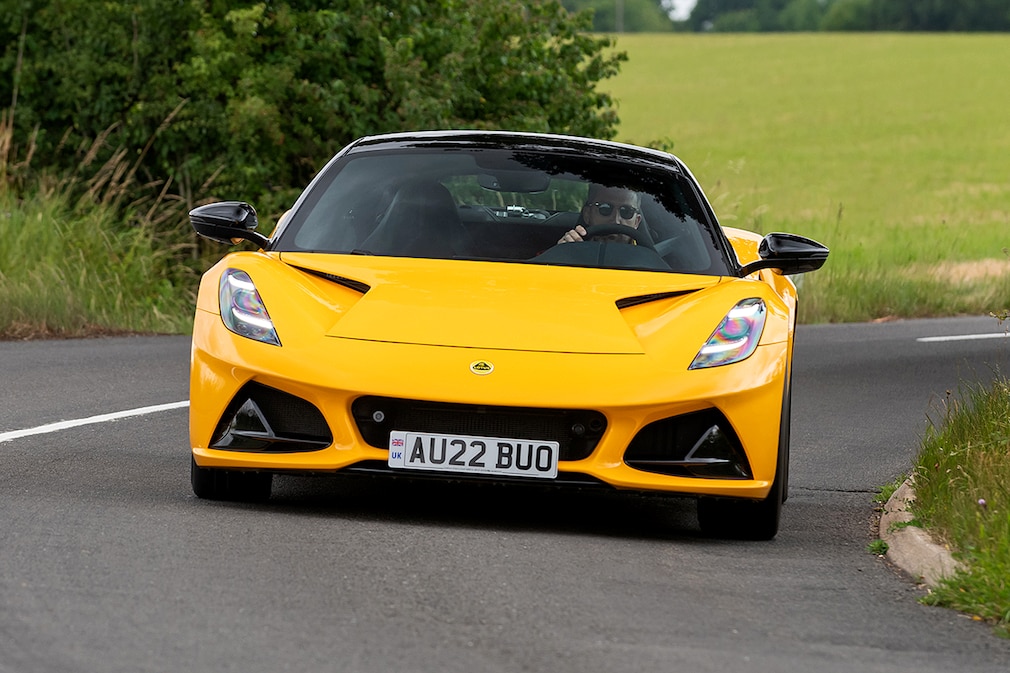 Even more dynamic thanks to the wider track

On the chassis side, Lotus has evolved the chassis of the Evora, widened the track and replaced the previously purchased with a specially developed steering system. Do you feel that? And how! The front axle obeys the brakes fantastically, if you play with the gas in corners, you can instinctively turn the rear over the resulting load change.
V6, supercharged, mid-length displacement 3456 cm³
Rear wheel/ six-speed manual transmission
When it comes to performance, the engines don't take much. The four-cylinder sprints a tenth faster to 100 (4.2 to 4.3 s), but the V6 runs seven km/h faster (290 to 283 km/h). In terms of weight, Lotus is aiming for the lightest version at 1405 kilograms according to DIN.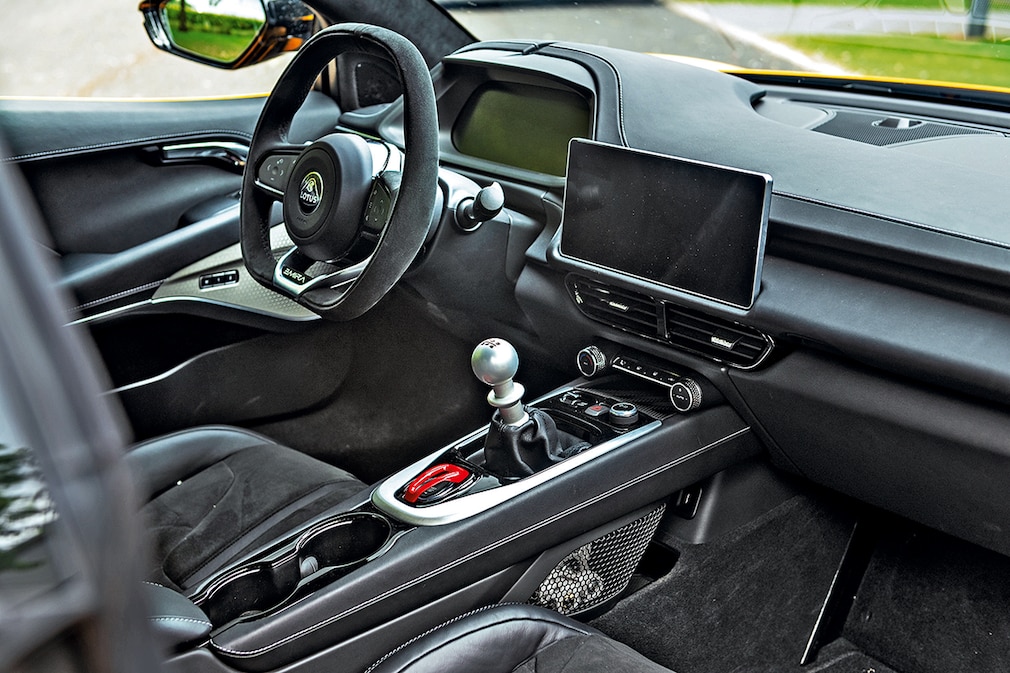 In the workplace, the Emira is modern

The interior of the Emira impresses with a hitherto unknown modernity. The central information screen measures 10.25 inches, has a very technical design and offers all modern gimmicks. In terms of price, the almost fully equipped First Edition starts at 95,995 euros. The four-cylinder version and cheaper basic equipment for both engines will follow at the beginning of next year.