Cars
Macau GP: Chinese man breaks ribs
Michael Schumacher and Mika Häkkinen had their first collision in a Formula 3 car here in 1990 and, at the latest, since the mega-crash of Sophia Flörsch in 2018, the spectacular and fast Macau road circuit has become notorious.
At the weekend there was another terrifying accident at the Macau GP. Ya Qi Zhang drove head-on into the wall at high speed in the warm-up on the Mandarin corner. His approximately 550 PS strong Audi R8 LMS GT3 broke down after several spins with a completely damaged front.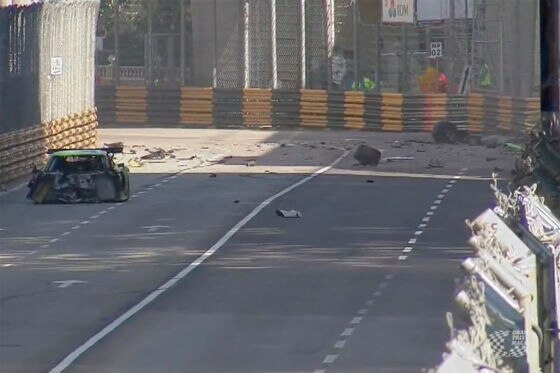 The rushing route doctors met a driver who was responsive. A number of injuries were found in the hospital: three broken ribs, a bruise on the lung, injuries to the chest. Fortunately, none of this is life-threatening.
Second crash by Zhang
Zhang crashed in qualifying. The Chinese man is 34 years old and competed in the Jaguar iPace Trophy as part of Formula E, but otherwise has little international racing experience.
Because of the corona pandemic, the Macau GP has mainly been held with local heroes for two years. The Grand Prix itself is now advertised for Chinese Formula 4 instead of Formula 3. As in the previous year, Charles Leong from Macau prevailed.
The GT race is also occupied by drivers from Macau, China and Hong Kong, unlike in previous years, when the international GT stars enriched the spectacular street circuit. In 2021 Darryl O'Young from Hong Kong won in a Mercedes AMG GT3.