Cars
Manhart CRT800: Porsche Cayenne Turbo Coupé with over 800 hp
Oh yes, the Porsche Cayenne Turbo Coupé. With a lot of used traffic area, but less space in the interior plus thick engine, it is unreasonable in automobile form. But that's what makes it so appealing. And then Manhart comes around the corner and turns this attraction up again. 807 hp are now lurking in the gold-foiled tuning Porsche called Manhart CRT 800! (The Porsche Cayenne Coupé in the AUTO BILD test.)

Remapping or auxiliary control unit

As standard, the four-liter biturbo V8 in the Cayenne Turbo delivers 550 hp and delivers 770 Nm of torque to the crankshaft. Manhart installed upgrade turbochargers and a new intercooler. In addition, the engine control is adjusted. Here customers have the choice between an additional control unit or a remapping of the original counterpart. Either way, 1090 Nm of torque and an insane 807 hp are on the data sheet. That's a whole Golf GTI more and makes the 640 hp Turbo GT look pretty pale as the sportiest Cayenne representative.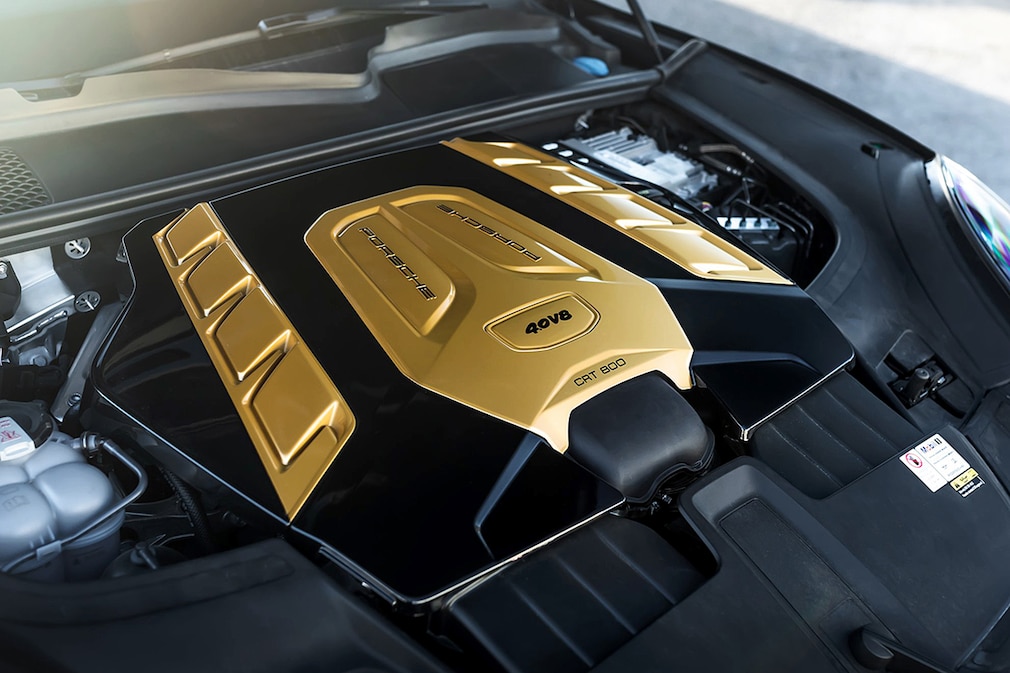 OPF delete for export

The sound is provided by a sports rear silencer with flap control, which blows the exhaust gases out of four 100 mm tailpipes. In addition, sport downpipes with 200-cell cats and replacement pipes for the OPF are offered, both of which are without TÜV and only for export. Incidentally, Manhart does not announce any mileage. The CRT 800 should definitely be faster than the 3.9 seconds that the series needs from 0 to 100 km/h.
Lowering via software and hardware

Manhart has lowered the Cayenne by 35 mm so that the load also goes around curves better. This is done via a software update for the air suspension and new coupling rods. The brake was left as standard on the photo car. However, upgrades are also possible here if desired, which is probably to be recommended given the performance offered.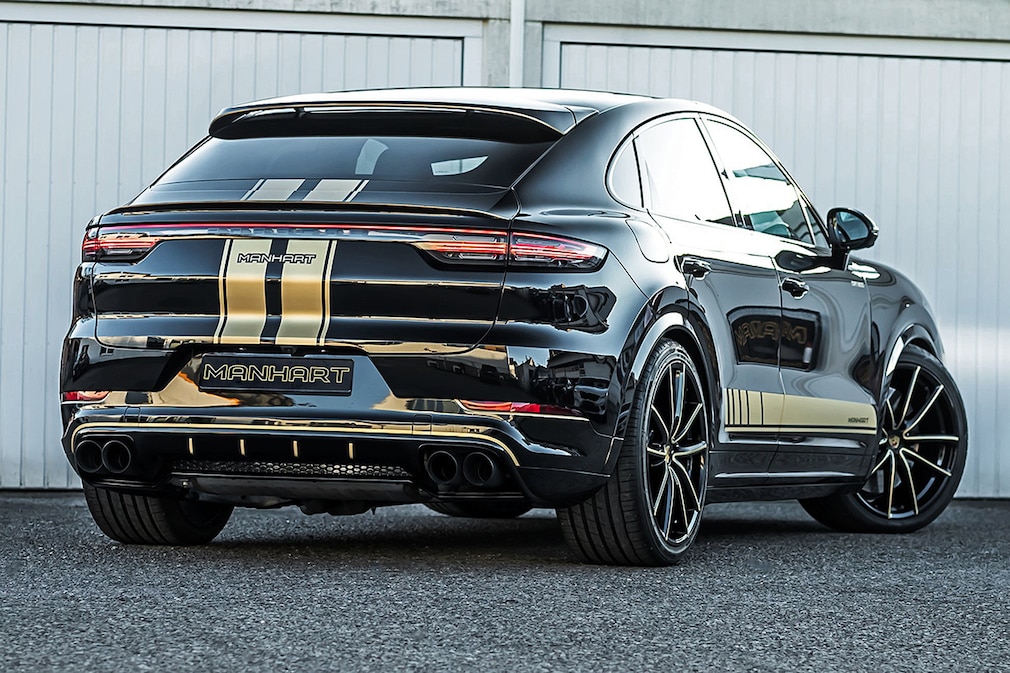 Carbon attachments will follow

On the rim side, in-house 22-inch wheels are mounted with a width of 10.5 inches at the front and 11.5 inches at the rear. The wheels are covered with 285/35 ZR22 tires at the front and 315/30 at the rear. The color of the rims can be freely selected. Gold-colored decorative elements are used on the photo vehicle, which cover the entire vehicle as decoration. At a later date, carbon front splitters and rear diffusers will also be available, which are currently still under development. Manhart reveals what the tuning costs on request. A Porsche Cayenne Turbo Coupé is currently on the price list for 154,071 euros.