Cars
Max Verstappen: This lucky charm is supposed to secure records
The Flying Dutchman is unstoppable in 2022. Most recently in Monza, Max Verstappen clinched his fifth win in a row. The sixth could bring him his second world title this weekend in Singapore.
Here's how: If Verstappen gets his first success in the night race in Southeast Asia and the point for the fastest race lap, Ferrari rival Charles Leclerc finishes eighth at most and Verstappen's Red Bull teammate Sergio Perez finishes fourth at best, he's champion.
If Verstappen misses the fastest lap of the race, Leclerc can only finish ninth and Perez fourth without even getting the point for the fastest lap.
The Dutchman himself doesn't understand the whole thing about title number two at all. "I'm taking it all in my stride," he says. "I don't feel any pressure. I just want to show a good race weekend. Of course it would be nice to be world champion in Singapore, but I don't want to think about the world title too much."
Curious: His boss, Red Bull motorsport consultant Helmut Marko, would prefer to postpone the championship celebrations by one GP. "From a marketing point of view, winning the title would be better in Japan," admits the Red Bull Doc. "Because of our engine partner Honda. But in general we can assume that Max will be world champion. It's just a question of when."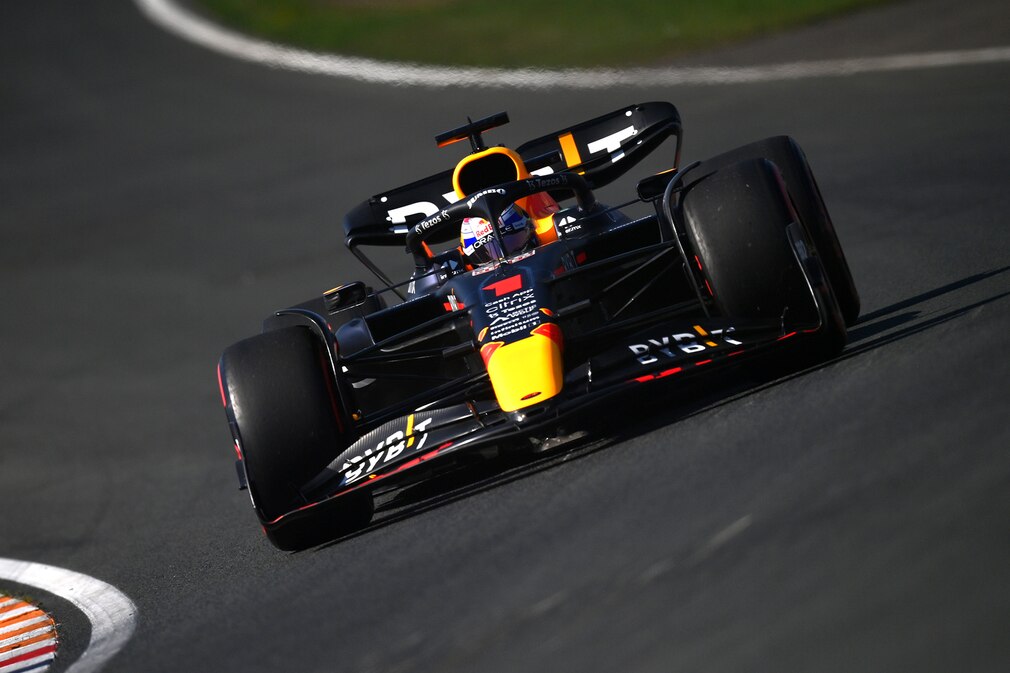 The sentence shows: Red Bull and Verstappen are in an extremely comfortable situation. Marko confirms: "Compared to last year, it's an incredibly pleasant feeling. Max also said, something like in the last six to eight races in 2021 like against Lewis Hamilton, he can't stand it in the long run.
Nevertheless, this season also had its specific challenges. "We had problems in the first races," emphasizes Verstappen proudly, "and the team had to react to them very quickly. We've done it. We got the maximum out of most Grands Prix."
That's why the Dutchman is now chasing records. First of all, the winning streaks of Michael Schumacher and Nico Rosberg (each with seven triumphs in a row) must be stopped, then those of Alberto Ascari and Sebastian Vettel (each with 9).
And then there's the stats for most wins per season. Verstappen has crossed the finish line first eleven times in 16 races in 2022. Bettse conditions to attack the record of Michael Schumacher and Sebastian Vettel (13 successes each).
In order for this to succeed, the reigning champion keeps the chassis from the Italian GP, ​​with which he raced to the front from seventh place. It was already agreed within the team in Monza that the car should continue to be used as a good luck charm. Verstappen: "And that's exactly what we're doing now."
Incidentally, he has already set a record this year: After his victories in Spa, Zandvoort and Monza, he is the first Formula 1 driver to win three races within three weeks. Who is going to stop this Max Verstappen?