Cars
Mazda CX-60: Drive the SUV exclusively before the market launch!
—
Experience the new Mazda CX-60 exclusively with AUTO BILD
The new Mazda CX-60 is an absolute design highlight. With AUTO BILD you have the chance to exclusively experience the SUV flagship before it is launched. How to join!
With the
brand new CX-60 bumps Mazda
further into the premium segment. The classy SUV is on a new platform and is not only the brand's first plug-in hybrid, but also wants to impress with its fine ambience and sharp design. You, dear reader, can experience exclusively what makes the design special – even before the market launch of the CX-60! Because together with Mazda we are looking for a reader who will join us from 29.04. accompany you to the press driving event in Lisbon until May 1st, 2022 – overnight stay in a five-star hotel
Intercontinental
included in Estoril. After an exclusive presentation by the Mazda designer, you will be able to drive and experience the CX-60 on the roads of Portugal.
Here's how to get involved in Lisbon
What do you have to do to be there? Very simple: Tell us about yourself. Why are you the right choice for our design special with Mazda?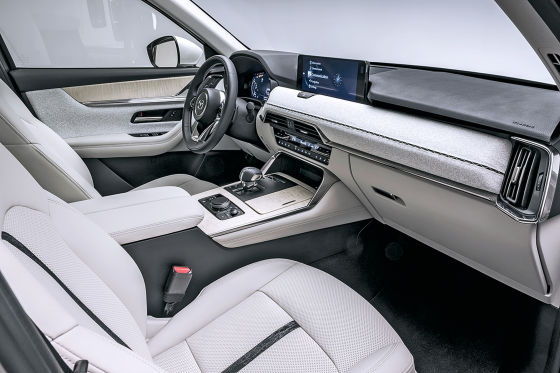 Fine materials, good workmanship, noble appearance: The new Mazda CX-60 clearly has premium claims.
©Mazda
There are two requirements to be met in order to participate. Firstly, you should have an affinity for design. It doesn't matter whether you are an interior designer by profession or take photos as a hobby. The only thing that matters is a creative streak. Second, you must hold a valid category B driver's license. Understood? Then quickly fill in the application form and with a bit of luck you will travel with us to Portugal. The closing date for entries is April 13, 2022 at 11:59 p.m.