Cars
Mazda e-Skyactive: only one is an all-rounder
They are both appetizingly designed SUV crossovers: Mazda CX-30 (gasoline) and MX-30 (electric). The cockpits are pleasantly conventional: rotary pushbutton operation, no laptops on wheels, neither of which deter older drivers. Bravo!
Perhaps the only thing you need to know about the MX-30: The function of the steering wheel paddles differs from what you are used to – pulling to the left increases recuperation and helps to save charge, pulling to the right puts it in coasting mode with minimal driving resistance.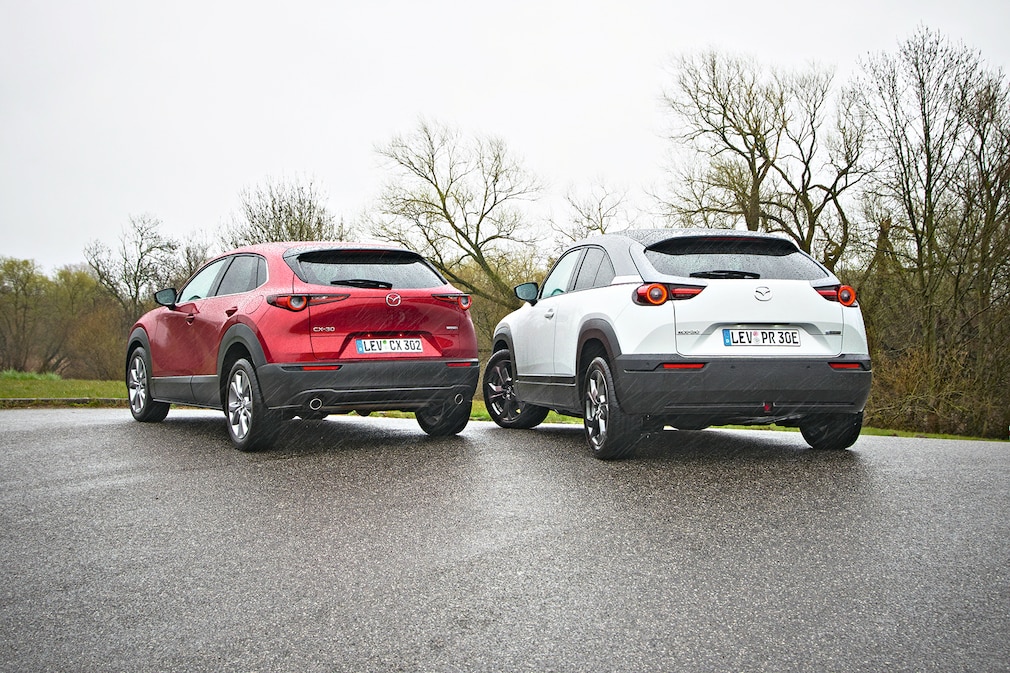 Synchronous motor and heat pump are modern on the electric Mazda. Elsewhere it seems outdated: The range is only sufficient for commuting, with the 2022 model year an 11 kW on-board charger was added.
From a height of 1.80 meters there is a risk of contact with the roof
Price (Electric: before funding)
Front wheel/input transmission
Four-cylinder, mild hybrid
110 kW (150 hp) at 6000 rpm
Front wheel/manual six-speed gearbox
It is all the more surprising that the Japanese have nevertheless opted for the spacious SUV format that is not absolutely necessary in the city; The rear can also be easily reached via the doors that open in opposite directions, the passengers on the back seat sit reasonably comfortably, but from a height of 1.80 meters there is a risk of contact with the roof.
Costs stay within limits
Rear visibility is even more obstructed than the petrol CX-30, and that's saying something. Like the MX-30, the combustion engine is agile, somewhat stiffly sprung, tightly cut, and its range with the 51-liter tank is not huge.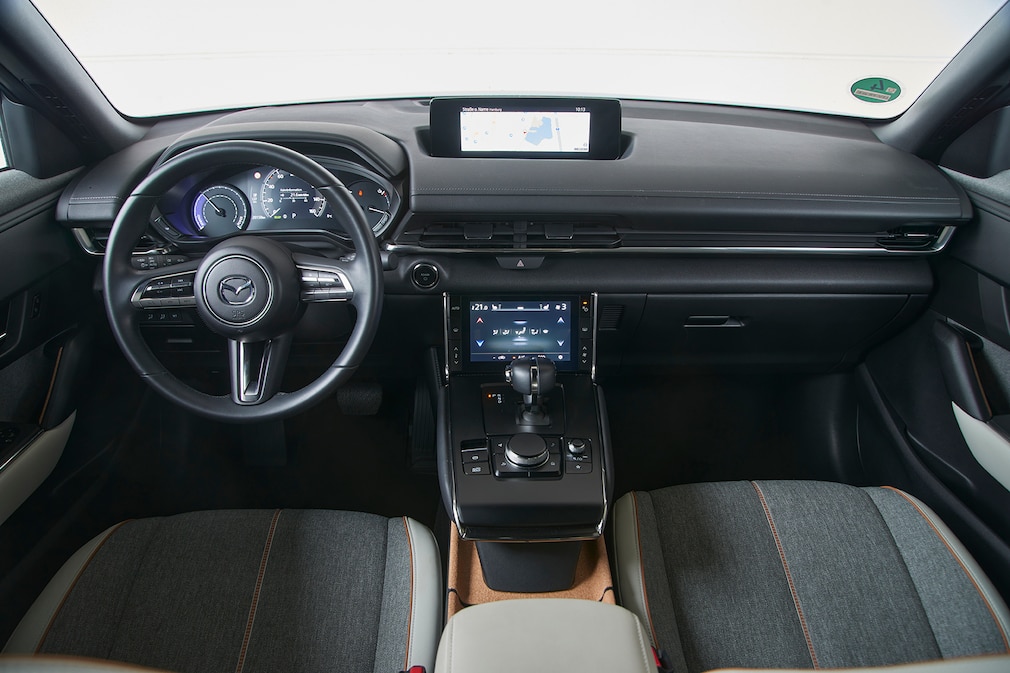 You can't drive this naturally aspirated petrol engine lazily, which, thanks to the fine gearshift, isn't a penalty. And the costs are also reasonable, only slightly above the Stromer tariff.
Winner: Combustor