Cars
Mazda reader campaign: Find your dream Mazda in the XXL test
–
Find your Mazda sweetheart
AUTO BILD connects you with your dream automobile partner: Together with Mazda, we are looking for two readers for an XXL test. You drive three Mazda models with gasoline, diesel and electric drive for two weeks – and in the end you decide which car you want. Apply now!
The choice of drive systems for cars is wider than ever today. Petrol, diesel, gas, hybrid, electric, hydrogen – the list is long. Mazda offers a particularly exciting range. As part of their "multi-solution strategy", the Japanese do not just want to drive one rail, they want to offer as many drive solutions as possible. In addition to combustion engines and hybrids, the range also includes the MX-30 and Skyactiv-X electric crossover, a gasoline engine with diesel-like compression ignition in the Mazda3. You have probably already asked yourself: which one is the right one for me? Which drive suits me and my everyday life? You can only really find out with an extensive everyday test. Right here, dear readers, you are in demand!

Find your dream Mazda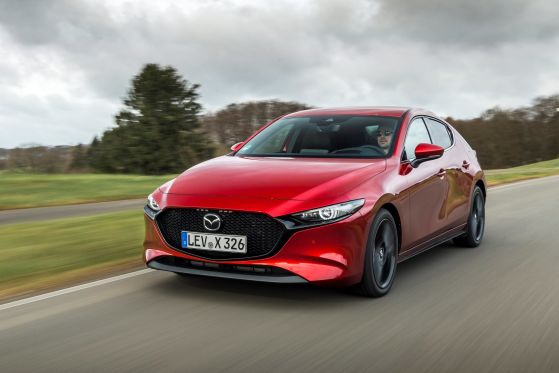 With the typical Mazda design language, the Mazda3 stands out in the compact class.
© Manufacturer
We are looking for two readers who will test three different Mazda models over a period of 14 days. Namely a Mazda3 with Skyactiv-X petrol engine, a Mazda CX-5 with diesel engine and all-wheel drive and a fully electric Mazda MX-30. For two weeks in November 2021, we will make all three cars available to you, and you can get to know them extensively.
How to apply
Curious? Then all that's missing is your application. And it's very easy. All you have to do: tell something about yourself. Write to us why you are the right candidate for our sweetheart campaign. In addition, we would like to get to know you better. Simply answer the following questions. And maybe three Mazda will be at your door in November!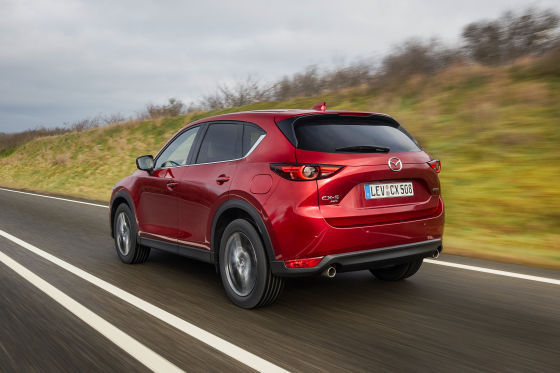 If you need space and want to enjoy a good all-round view, the CX-5 is the right choice.
© Manufacturer
At the end of the extensive test, we will visit you and you can tell us which Mazda has become your sweetheart.
The gasoline-powered compact with self-igniting borrowings, the all-wheel-drive SUV with real diesel, or the fashionable crossover with whisper-quiet electric drive?
To participate, simply answer the following questions and enter your details in the form on the participation page. The closing date for participation is October 28, 2021.
Much luck!
Employees of the Axel Springer Group and the partner companies involved in the campaign are excluded from the competition. Legal recourse and cash payments are also excluded. The following also apply to the implementation of the competition Conditions of participation for competitions from autobild.de. All people who live outside of the Federal Republic of Germany are excluded from the competition. Participation is from 18 years of age. All participants need a valid driver's license.