Cars
McLaren Senna: The Fastest Monument Ever
This was the first car to really hurt a lap around the track. It took a while for us to experience that. At the 2018 driving date, we were still denied the fast lap on the Sachsenring.
Then the Manthey 911 GT2 RS MR smashed a new lap record at the Sachsenring – and word apparently got around as far as Woking. Suddenly the Brits were fired up to break the best time on the Saxon roller coaster. Then everything happened very quickly, in late summer 2020 the car, team and a few sets of tires were in the pits on our home track.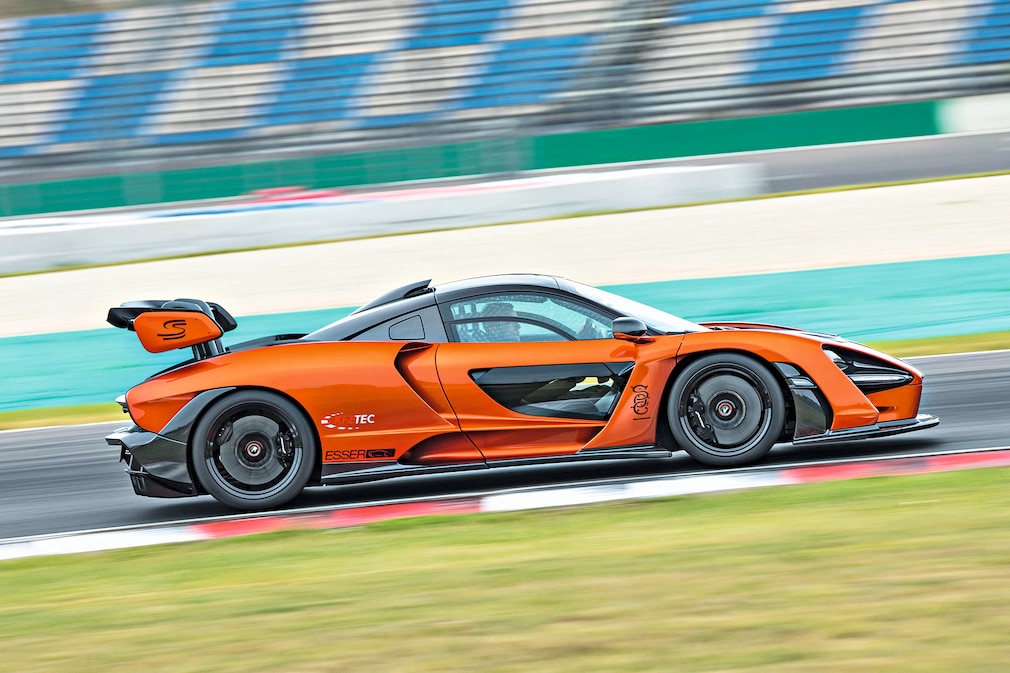 The "plane" with the legendary name is the most extreme thing we have ever driven and tested. 800 hp, 800 Newton meters, 0 to 200 in 6.8 seconds, 1.7 kilos per hp, a body trimmed absolutely for downforce and aerodynamics, intelligent, moveable rear wing, the few switches pushed into the headliner, the ambience radically reduced to the bare minimum , the bucket seats as tight as vices – a genuine racing car that was laboriously forced into the corset of road approval.
Everything is different in the Senna

Back to the 2020 record attempt: The day started with a little more respect than usual and a bit of a queasy feeling. Of course, the 1:25.30 minutes in the Manthey 911 weren't really a lap that you just knock out easily. That was great cinema with unprecedented cornering speeds. (These are the most expensive extras for the Senna)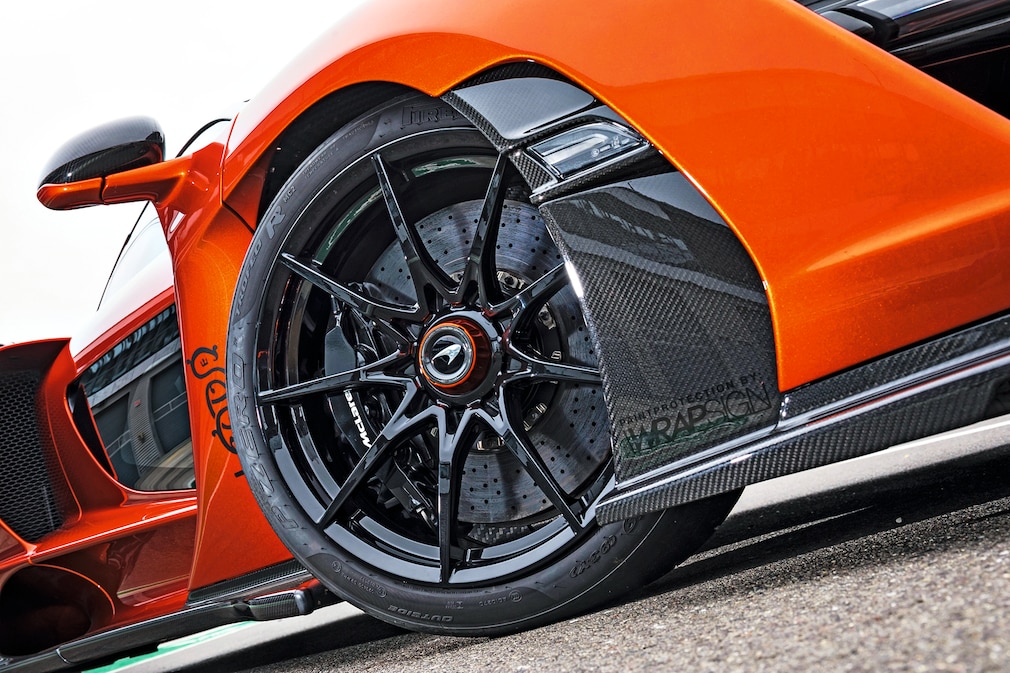 But in the Senna everything was different again. You sit in the 911 like in a 911, in this McLaren you feel like you're squatting half a meter lower, the cockpit is built around the driver like in a racing car.
Record pure formality

And then, when the Brits pulled the electric blankets off the Pirellis and the engineer raised his finger, I pulled the seat belt tighter than usual – and gathered all the strength in my head and arms. Believe me, I've driven over 700 cars at the Sachsenring in the last 20 years, but no lap has taken me as much as the Senna.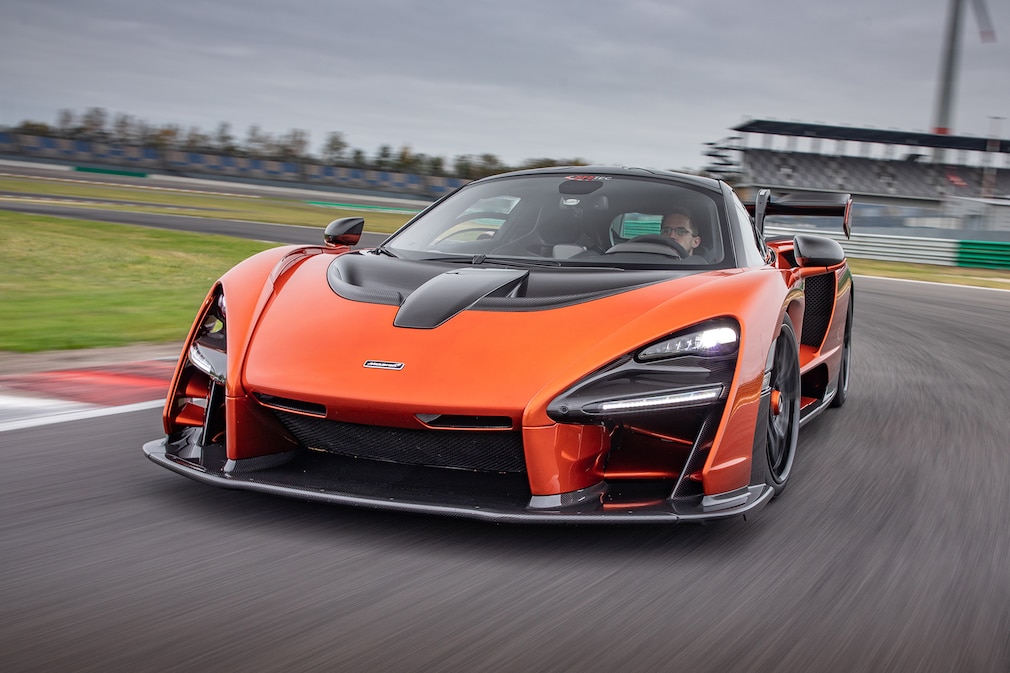 The centrifugal forces are so extreme that the helmet becomes heavy and the upper arms swell to Popeye level. The brain also has a hard time processing what this animal is doing with the curves. In the end, the record was a mere formality, the scenario is still unique today!
Specifications and price: McLaren Senna
engine: V8biturbo, center rear longitudinal
displacement: 3994 cm3
perfomance: 588 kW (800 hp) at 7250 rpm
Max. Torque: 800 Nm at 5500-6700 rpm
drive: rear wheel/7-speed double clutch
L/W/H: 4744/1958/1229mm
curb weight: 1354 kg
0-100km/h: 2.8s
0-300km/h: 17.5 s
Top: 340km/h
Price: 922,050 euros (2020)