Tech
Media market fights "QLED against OLED" in the new brochure!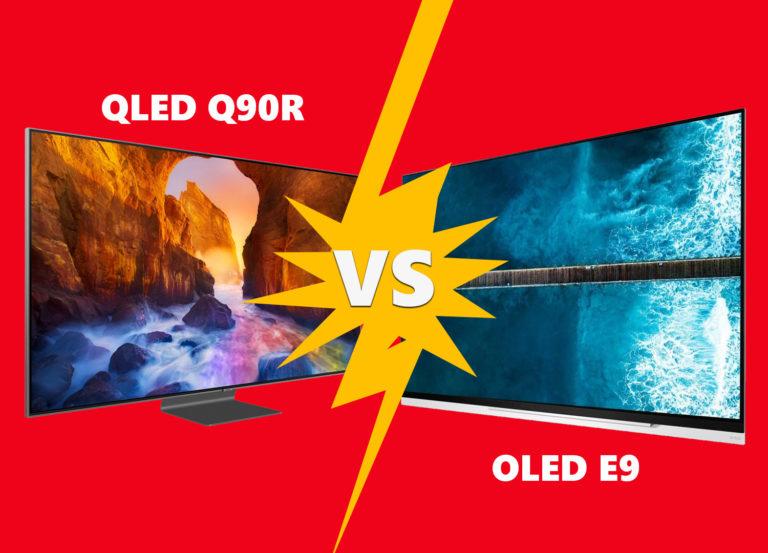 MediaMarkt.de opens its new digital brochure with two great offers. The 4K QLED reference Q90R incl. A80 smartphone or the great E9 OLED TV with second UHD television in 43 inches at top prices!
Enjoy films and series in the best picture quality in your own four walls and keep in touch with friends and relatives. This is how the current hit offers from the new media market brochure could be described. He makes the start Samsung Q90R, in our opinion the best 4K QLED TV Samsung has delivered so far (see our review). We cannot imagine that the 2020 lineup with the Q90T or Q95T, due to the reduced dimming zones, only comes close to the contrast, black level and color representation of the Q90R. And if that's not enough, you get a brand new Samsung Galaxy A80 smartphone worth 399 euros (RRP) on top of the GQ55Q90R (55 inches). The whole thing costs you only 1,749 euros! Ideal for gamers and users who often want to watch television in daylight.
Click here for the offer (click on the picture):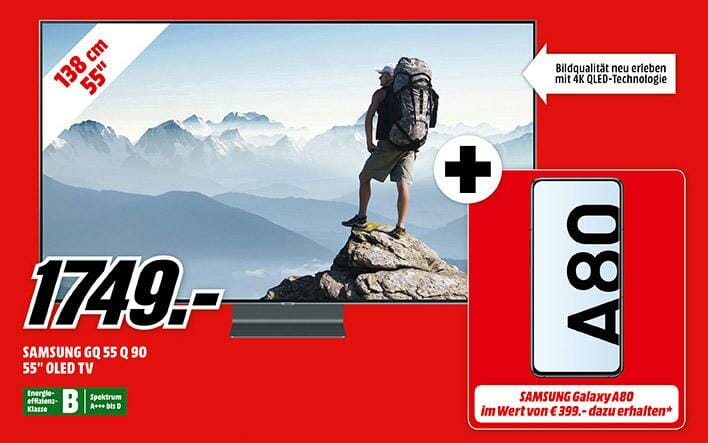 It is definitely no less impressive LG OLED E9, also in 55 inches. The price of 1,699 euros for the 4K OLED TV is also remarkable, especially since you not only get the TV with self-illuminating pixels, HDMI 2.1 and front-radiating "sound bar", but also a second 4K TV 43UM7390 with 43 inches on top. The old TV in the bedroom or hobby room can also be replaced. The E9 OLED shows its advantages especially in darkened rooms. Incredible contrast and perfect black level, plus support from Dolby Atmos, Dolby Vision and a future-proof HDMI 2.1 interface. Not uninteresting for gamers either.
Click here for the offer (click on the picture):
Further top offers in the MM brochure:
Please note:
The promotions are only valid until March 30, 2020 (9:00 a.m.). While the second TV is probably included with the purchase of the OLED55E9, you have to claim your premium for the Samsung Q90R at mehrwertpaket.com/Bundle_KW12 by April 12, 2020 at the latest.