Cars
Mercedes 124 coupé from the scrapyard Ludolfs for sale
We have often reported on sports cars or luxury cars owned by Formula 1 drivers or soccer stars, most of which were offered for six-figure sums. This Mercedes C 124 is also from a prominent previous owner – but a lot cheaper!
The Mercedes 230 CE from 1988 is said to have once belonged to the Ludolfs. Admittedly, the scrapyard brothers are not necessarily comparable to Michael Schumacher or Sebastian Vettel in terms of fame. But at least Peter, Uwe, Manni and Günter († 2011) had their own television series, of which 93 episodes were broadcast between 2006 and 2011. In the years 2008 to 2010 there was even a 24-hour so-called "Ludolf-Marathon". After Günter's death in 2011, things became quieter for the car experts from Dernbach.
In return, fans now have the opportunity to purchase a Mercedes C 124 that is said to have once been owned by the Ludolfs. The black coupe, which was first registered on June 14, 1988, is currently for sale on eBay. It is not known to which of the brothers the 230 CE once belonged.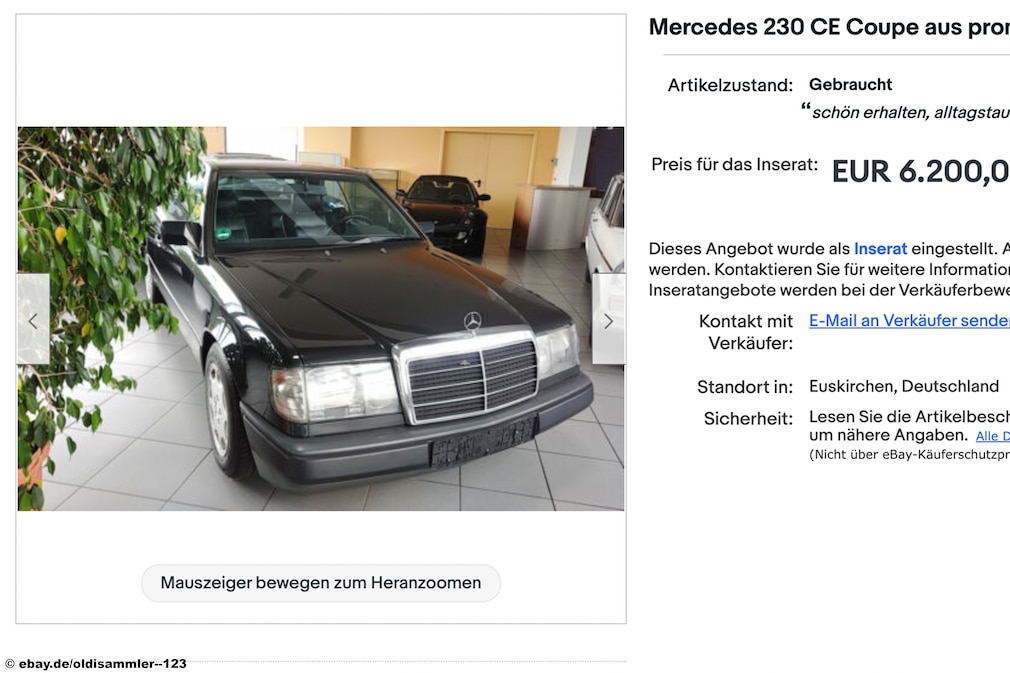 After the sedan (W 124) and station wagon (S 124), Mercedes expanded the model range from 1987 to include the coupé (C 124). Technically, the elegant two-door car was closely related to the sedan, but relied on a floor assembly that was 85 millimeters shorter. After several facelifts, the C 124 was discontinued in 1996, but is already considered a modern classic.
Year of manufacture 1988 and 218,000 kilometers on the clock

According to the seller, the 124 coupe is in neat original condition. The paint makes a good impression on the pictures as does the interior. The black leather interior does not necessarily show the 218,000 kilometers mileage. There shouldn't be any major defects, only the rear window was tarnished on one side, according to the seller.
.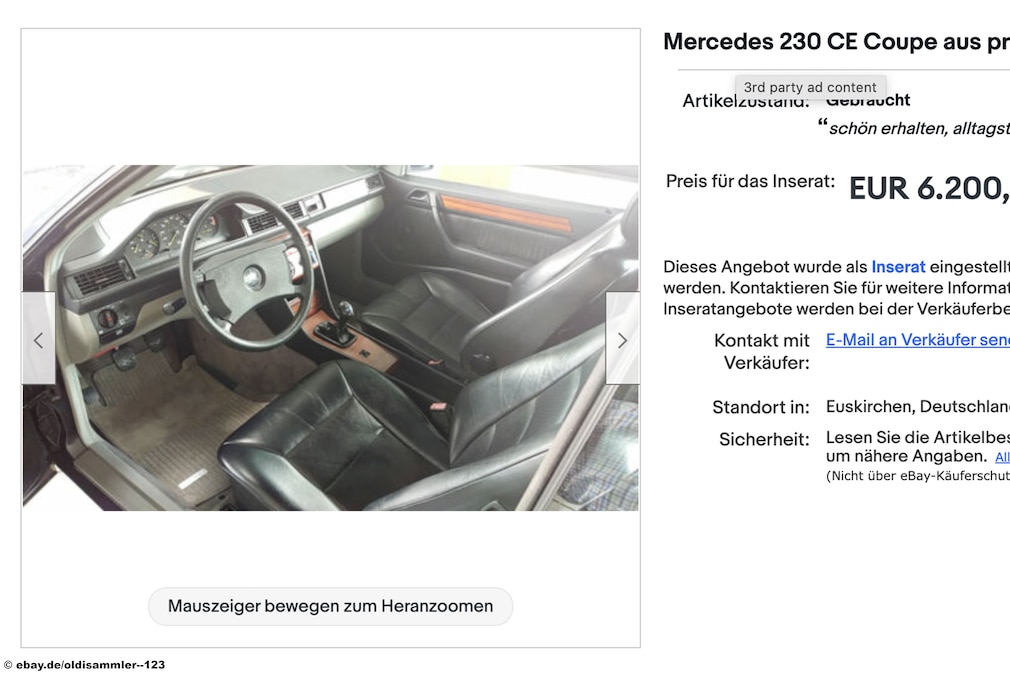 Under the hood is the 2.3 liter four-cylinder (M 102) with 132 hp and 198 Nm maximum torque. Too bad: Instead of an automatic transmission, the less sought-after manual transmission is installed. But this is an untinkered car with German registration in the popular color combination black/black, which is sold with a fresh TÜV.
The 230 CE should cost 6200 euros

The asking price of 6200 euros is fair, the cheapest ready-to-drive Mercedes 230 CE is currently available from around 5000 euros. Specimens in comparable condition are at least 6000 euros, which means that no "celebrity" bonus is called for this 124.